10 Best 3D Asset Manager to Enhance 3D Production Pipeline
3D assets are unique, complex and have specific file formats, hence, it is necessary to adopt a special file manager to stay organized with the 3D design ecosystem.
This is so-called Digital Asset Management (DAM) for a solid software solution to handle digital content such as images, videos, audio, fonts, 3D models, and more, integrating the abilities to store, search, preview, and categorize all creative files in one place.
With the increasing demand for 3D design, it becomes crucial to have efficient tools to manage the ever-growing collection of 3D icons. Fortunately, the following text highlights the top 10 3D asset management software solutions that can effectively address the complexities of 3D content management. Let's explore these options and unleash our creativity in the world of 3D design!
You might want to read first: What is Digital Asset Management?
---
10 Best 3D Asset Managers for Organized 3D Production
1. Eagle
Video from Eagle (Rolando Barry: How to Organize Media & Asset Library Using Eagle App)

Eagle is a desktop digital asset management tool for organizing and collecting digital assets made for designers. It has a very clean UI and UX, for solving daily research, collect, organize and browse for digital files.
It supports over 90+ popular designer working formats preview, which is super handy for those who are the only designer on your team, including image, video, audio, and of course 3D asset format.
It's another strong capability is categorizing, especially the amazing color filter option that no other tools can beat allows you to find the exact files you are looking for without making a mess on your PC.
Eagle also comes with an extension to gather design ideas, and collect all reference images you see from the web, whether it's bulk save ideas, full-page screenshots or capture area only.
Key Features of Eagle:
Instant preview 90+ design formats: images, psd, ai, pdf, fonts, svg, gif, 3D. It even supports formats like Figma, C4D, videos, mindnode and xmind.
Robust search filter options: colors, shapes, size, dimensions, tags, ratings, annotations
Easy to use, beautiful UI and UX and beginner-friendly
Pricing:
Free 30-day trial, no subscriptions, no additional fees for updates
One license US$29.95 can pair with 2 devices (Mac or Windows)
30% off Educational discount
Platform: macOS & Windows, extension (Chrome, Edge, Firefox, Safari)
Website: https://en.eagle.cool/
---
2. Connecter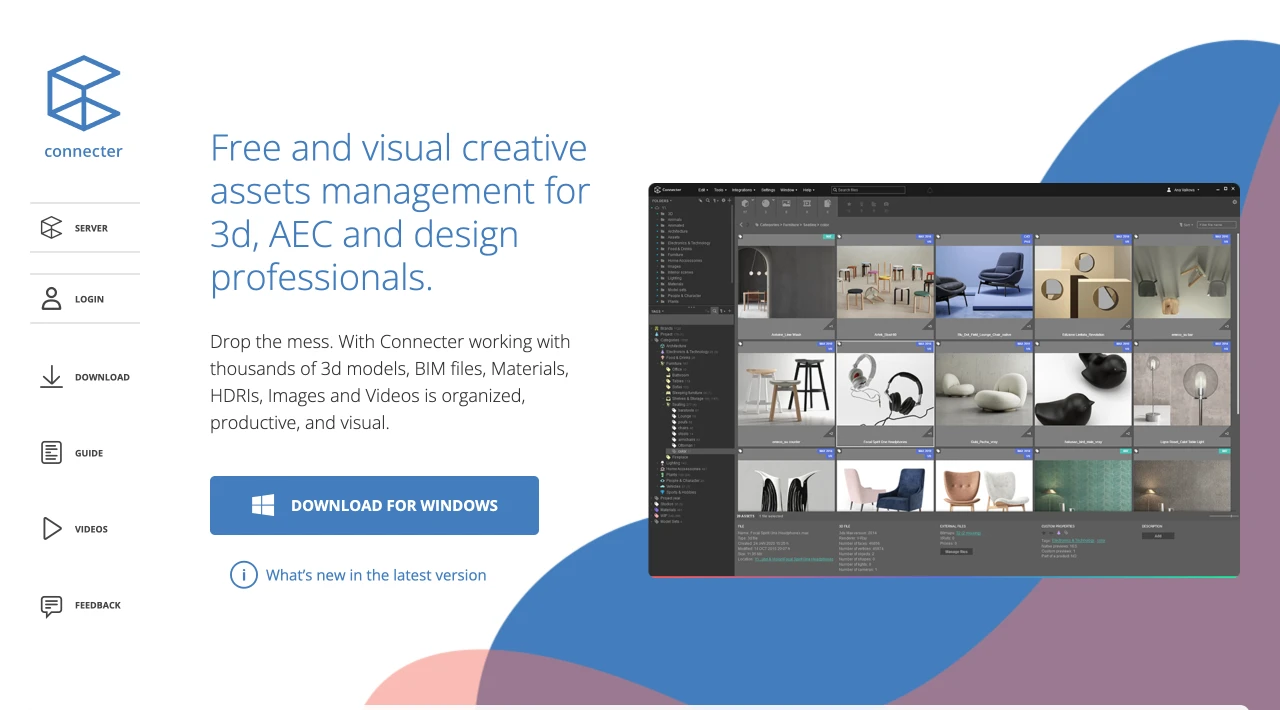 Image from Connecter

Connecter is a free and visual creative assets management software for organizing your 3D models, material, etc., integrating with a growing range of popular software to offer streamlined workflows based on effortless drag-and-drop interactions, smart merging, batch previews generation, and easily adding and updating existing assets.
However, their Connecter Libraries sometimes get corrupted without the possibility of recovering the corrupted data. Another regret is that it can only organize 3D models and textures, thus, if you want to manage more types of design files, it is worth trying Eagle to organize over 90 formats in one place!
Key Features of Connecter:
Image files, videos, and 3D assets previewing
Team collaboration
Organizing assets by adding tags, stars, and description
Find duplicate assets
Pricing: Free
Platform: Windows
Website: https://www.designconnected.com/connecter/
---
3. Sketchfab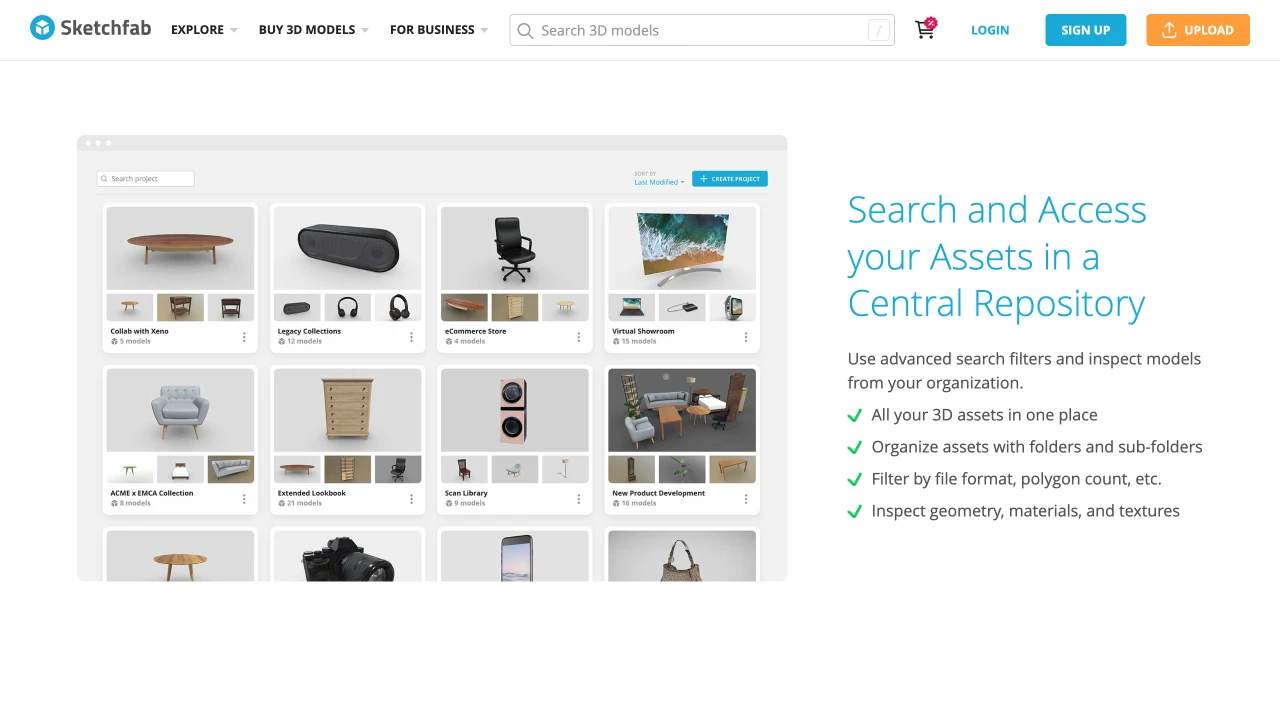 Image from Sketchfab

If you are looking for software for your team asset management, Sketchfab is a must-try. It has a folder and subfolder system to help you organize all your 3D assets in one place and view the geometry, material, and textures with ease.
Key Features of Sketchfab:
50+ formats
Advance search filter: file format, polygon count, etc.
Team collaboration
Pricing:
Free
Pro: $24/mo
Premium: $129/mo
Enterprise
Platform: Web
Website: https://sketchfab.com/3d-asset-management
---
4. Project Manager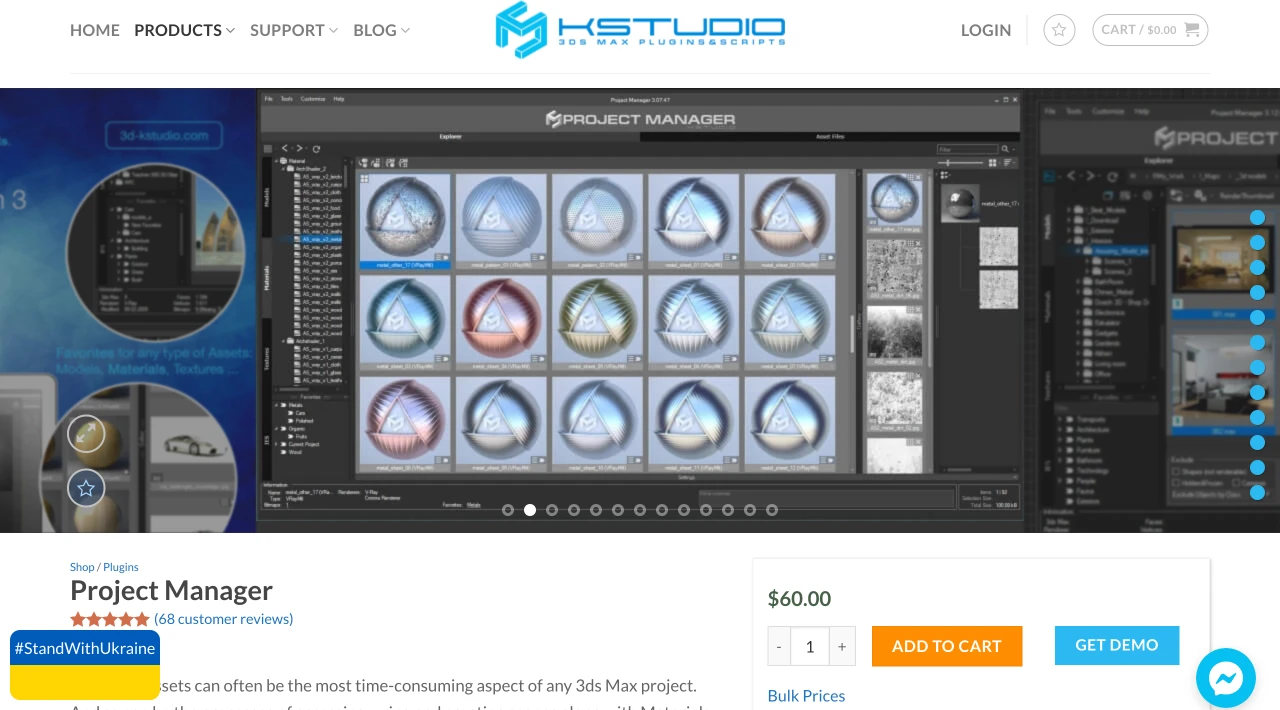 Image from Project Manager

Project Manager is a plugin from KStudio to keep track of your 3D projects. It is also a tool to streamline the workflows of searching, cataloging, and batch processing, which sounds similar to Eagle. Other special technology includes PBR materials, IES Photometric, asset tracking system, etc.
Key Features of Project Manager:
IES Photometric to create realistic lighting
Create complex texture by dragging the bitmap
Pricing: USD$60
Platform: Windows
Website: https://3d-kstudio.com/product/project-manager/
---
5. threekit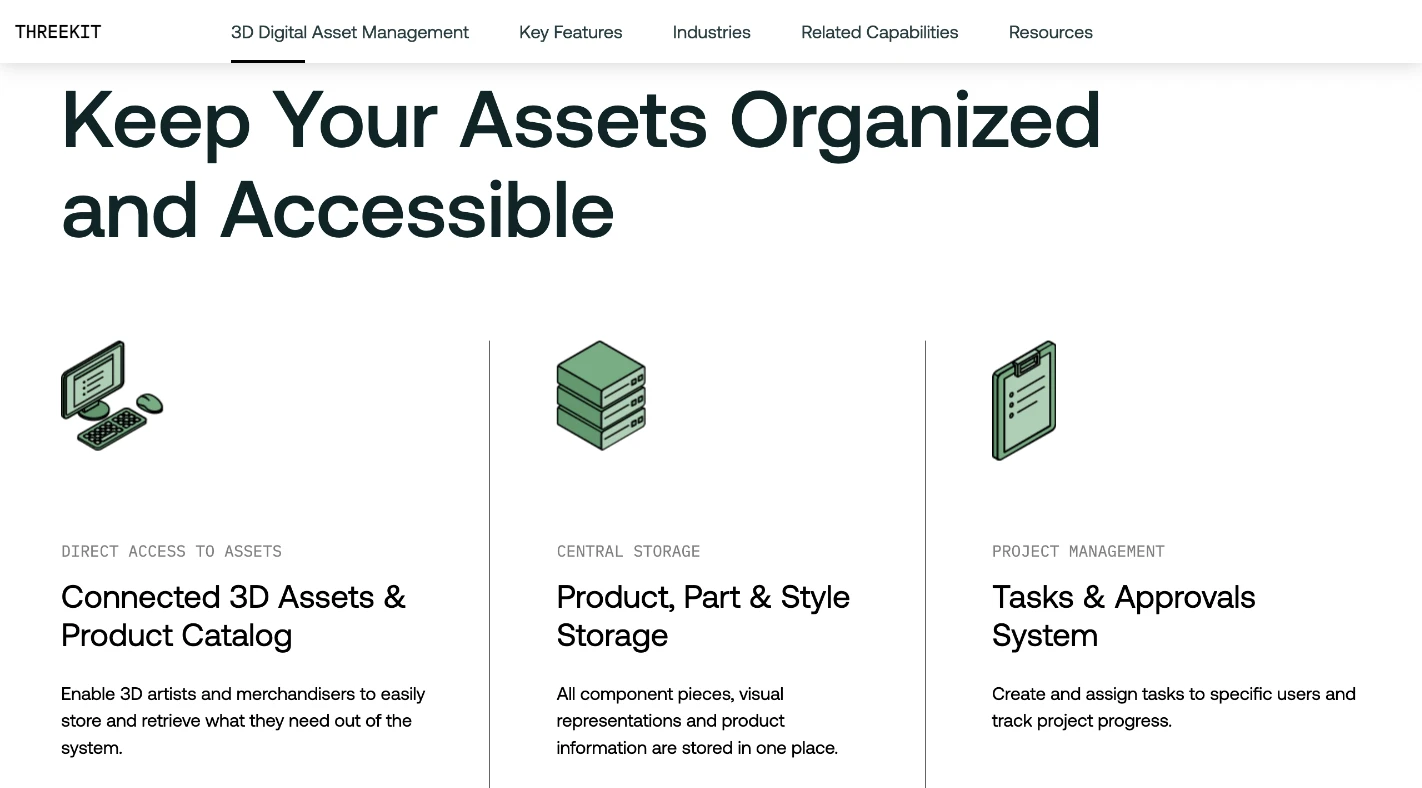 Image from threekit

How to organize your 3D assets? Another tool to organize 3D assets, let's give threekit a look. It offers the structure to store your product data, part and style, and 3D assets as individual models, materials, textures, and more. It is definitely a useful tool to keep track of your digital content and retrieve what you need with a breeze. Product visualization is never a mess!
Key Features of threekit:
Support FBX, OBJ, gITF, USDZ
Automatic CAD importing
Pricing: Contact them
Platform: Contact them
Website: https://www.threekit.com/feature/3d-digital-asset-management
---
6. Kraken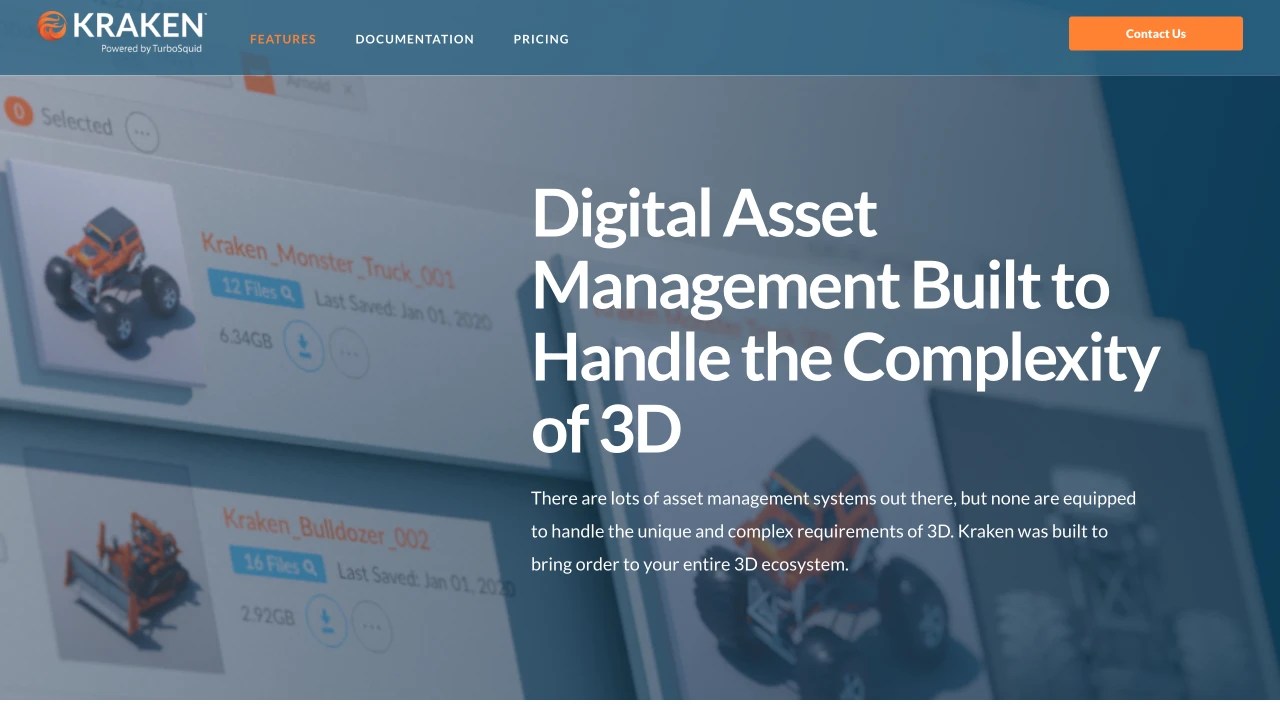 Image from Kraken

Like other DAM for 3D assets, Kraden also supports a robust search filter and powerful search. What's special about it is the technology to generate tags, categories, keywords, and metadata automatically. You can also share assets with team members to build a stronger 3D ecosystem.
Key Features of Kraden:
Compatible with cloud service
Advance renderer filter options
Pricing:
Pro:

$10,000/yr for up to 25 users
$15,000/yr for up to 50 users

Enterprise: Custom Quote
Platform: Web
Website: https://www.kraken3d.com/
---
7. ARsenal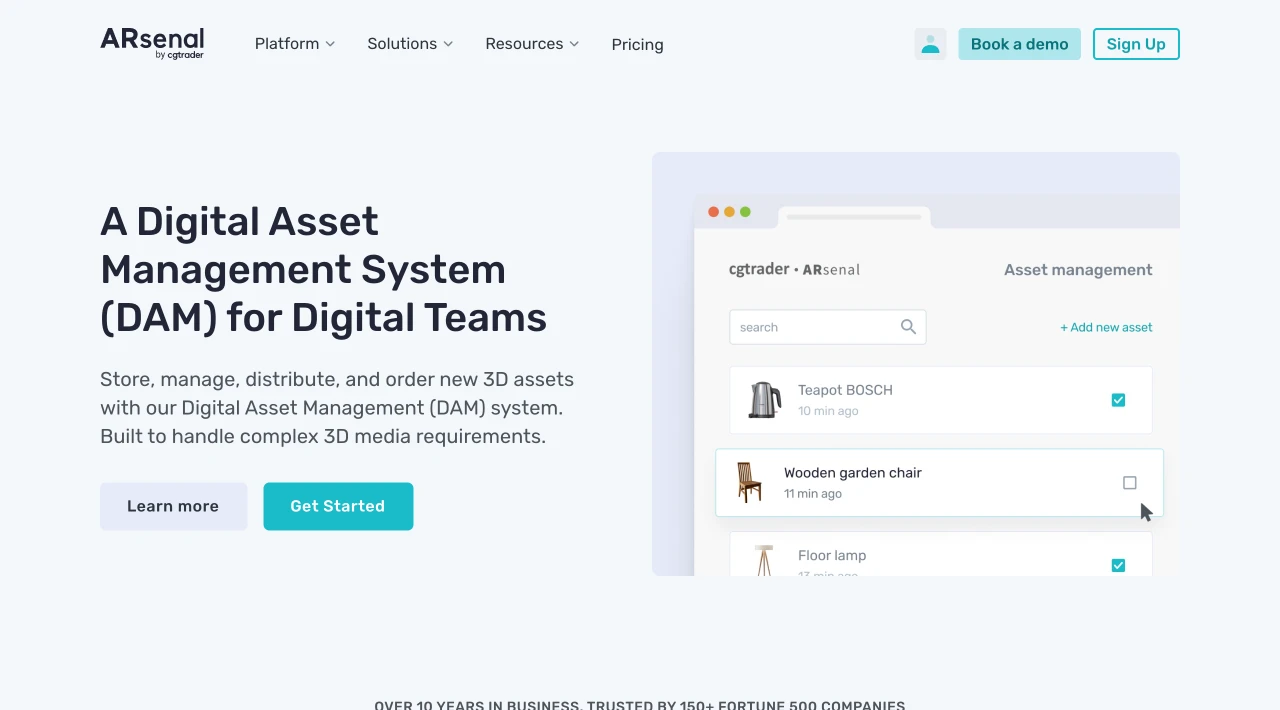 Image from ARsenal

Do you have a lot of 3D and AR content to organize? ARsenal, which integrates fully with the 3D production pipeline, helps you store, manage, distribute, and order new 3D assets with its Digital Asset Management system. It also has a 3D viewer to let you embed it in your e-commerce site!
Key Features of ARsenal:
View all your content on the web or mobile
20GB free storage
Built-in file conversion
Pricing:
Free: 20GB storage, 10K views
USD$13/mo: Custom storage and views
Platform: Web
Website: https://arsenal.cgtrader.com/3d-digital-asset-management
---
8. B3d Blender 3d Asset Manager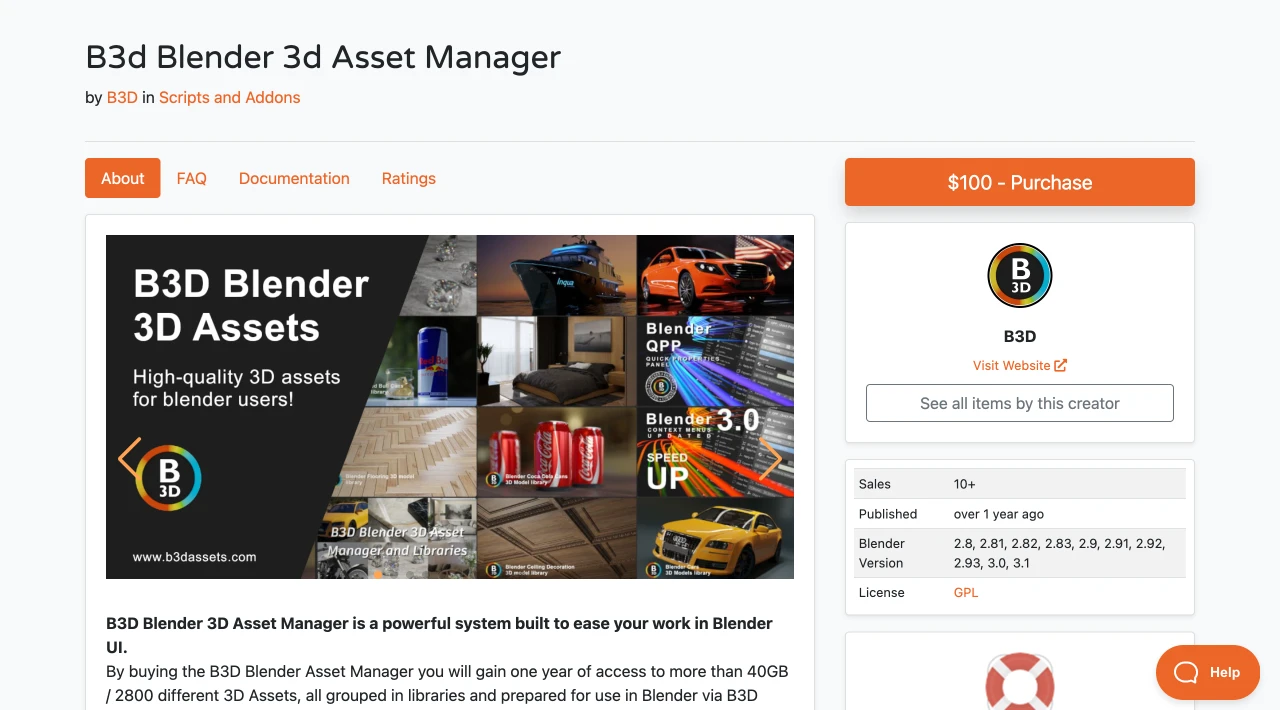 Image from B3d Blender

Built to ease your workload, B3D Blender 3D Asset Manager enables a powerful system to let you access 40GB+ 3D assets and organize them directly in Blender UI. You can also synchronize all assets with your local PC by contacting the team.
Key Features of B3d Blender:
Cutouts, lights, fonts, and super-quality render
1K+ 3D materials and models
Pricing: USD$100
Platform: Contact them
Website: https://blendermarket.com/products/b3d-blender-3d-asset-manager
---
9. MediaBeacon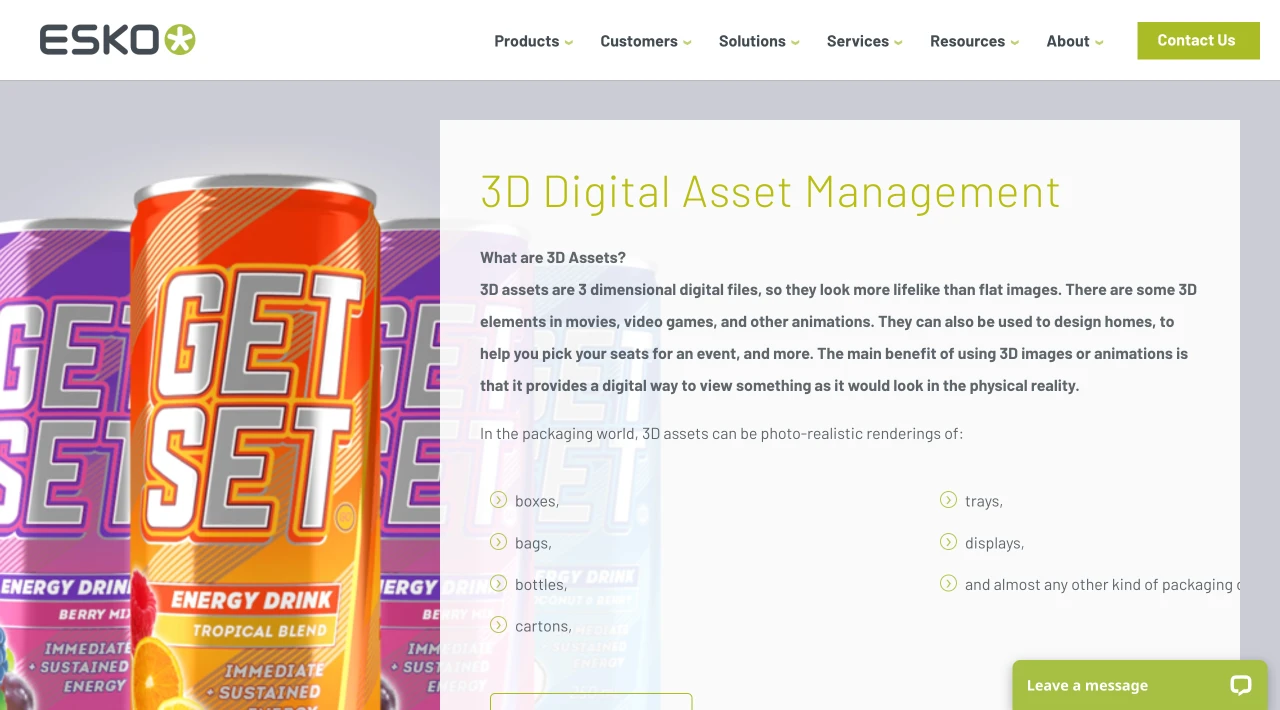 Image from MediaBeacon

Developed by Esko Brand Solutions, MediaBeacon is a flexible DAM that supports the storage and preview of 3D assets in addition to integrations with other platforms for packaging and 3D design. MediaBeacon can be used by designers in many industries like food and beverage, retail, health, medical devices, and more, helping you manage all 3D assets more easily.
Key Features of MediaBeacon:
Advanced metadata architecture
Enhanced asset security
Pricing: Contact them
Platform: macOS, Windows, Linux
Website: https://www.esko.com/en/brands/mediabeacon
---
10. 3DBee.it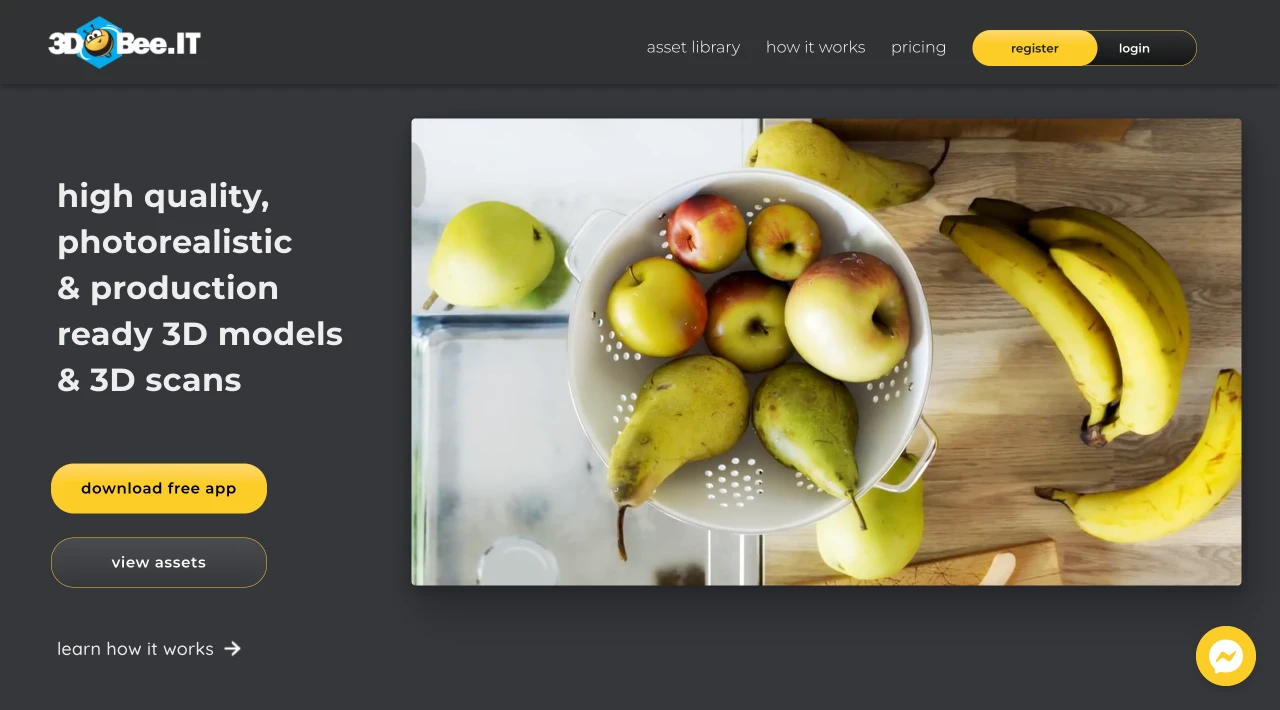 Image from 3DBee.it

3DBee is an online store that sells high-quality 3D models and it allows you to drag assets directly into your DCC application to speed up the scene creation process. 3DBee is not quite useful if you want to organize all creative files in one place. You can try and download the demo for free.
Key Features of 3DBee.it:
Render-ready 3D assets
Clean topology
Saves time organizing the assets you download
Pricing:
Credit pack: USD$25 or USD$50
1-year subscription: USD$199
Platform: macOS & Windows
Website: https://3dbee.it/
---
In a nutshell
Video from Eagle (Rolando Barry: How to Organize Media & Asset Library Using Eagle App)
To stay away from a messy 3D assets library and keep all your creative files tidy, Eagle is the one that meets every expectation and is recommended to those who don't want to install different software to keep track of different file types. Still not convinced? Try a 30-day free trial yourself!
Download Eagle now: https://en.eagle.cool/