The Future of Graphic Design: 15 Coolest AI Tools For Creatives Right Now
With the advancement of technology, the scope and importance of graphic design have increased exponentially in recent years. Today, graphic designers must stay up to date with the latest tools to create impactful designs that stand out from the crowd.
Technology has advanced to a point where Artificial Intelligence (AI) is capable of creating amazing designs in a fraction of the time it takes a human. This article will explore the 15 coolest AI graphic design tools for creatives right now and discover what possibilities lie in store for the future graphic design industry!
Eagle App - Organize & Store your Graphic Design Ideas
Video from Eagle App
It's likely that if you work as a graphic designer, you're constantly searching for ideas for new projects. Whether you're trying to come up with a new logo design or simply looking for some fresh ideas, searching for images based on colors, image formats, etc. can be a great way to get started.
We'll explore how this powerful AI tool for designers can help make your life easier.
Eagle's robust search engine makes it simple to locate the precise image you're looking for. You can search by color, image format, size, and even tag your image. Plus, with its handy tagging system, you can organize your images into projects and groups so you can easily find them later.
In the past, design professionals had to use separate file organizers to keep track of all their graphic design ideas. With Eagle, you can import any file format and have it organized within the app. There is no longer any need to keep special files in a separate organizer.
You can easily sync your files via Google Drive, Dropbox, One Drive, or any other cloud storage service. You can take screenshots or photos of your ideas, and even create mockups and illustrations.
So, if you're looking for a way to organize and save your graphic design ideas, look no further, Try Eagle NOW! Let's quickly check which AI graphic design tools made it to our list of 15.
---
Unleash Your Creativity With These 15 AI Tools For Artists And Designers
Artists and designers should certainly make a note of these highly recommended tools:
1. Let's Enhance.io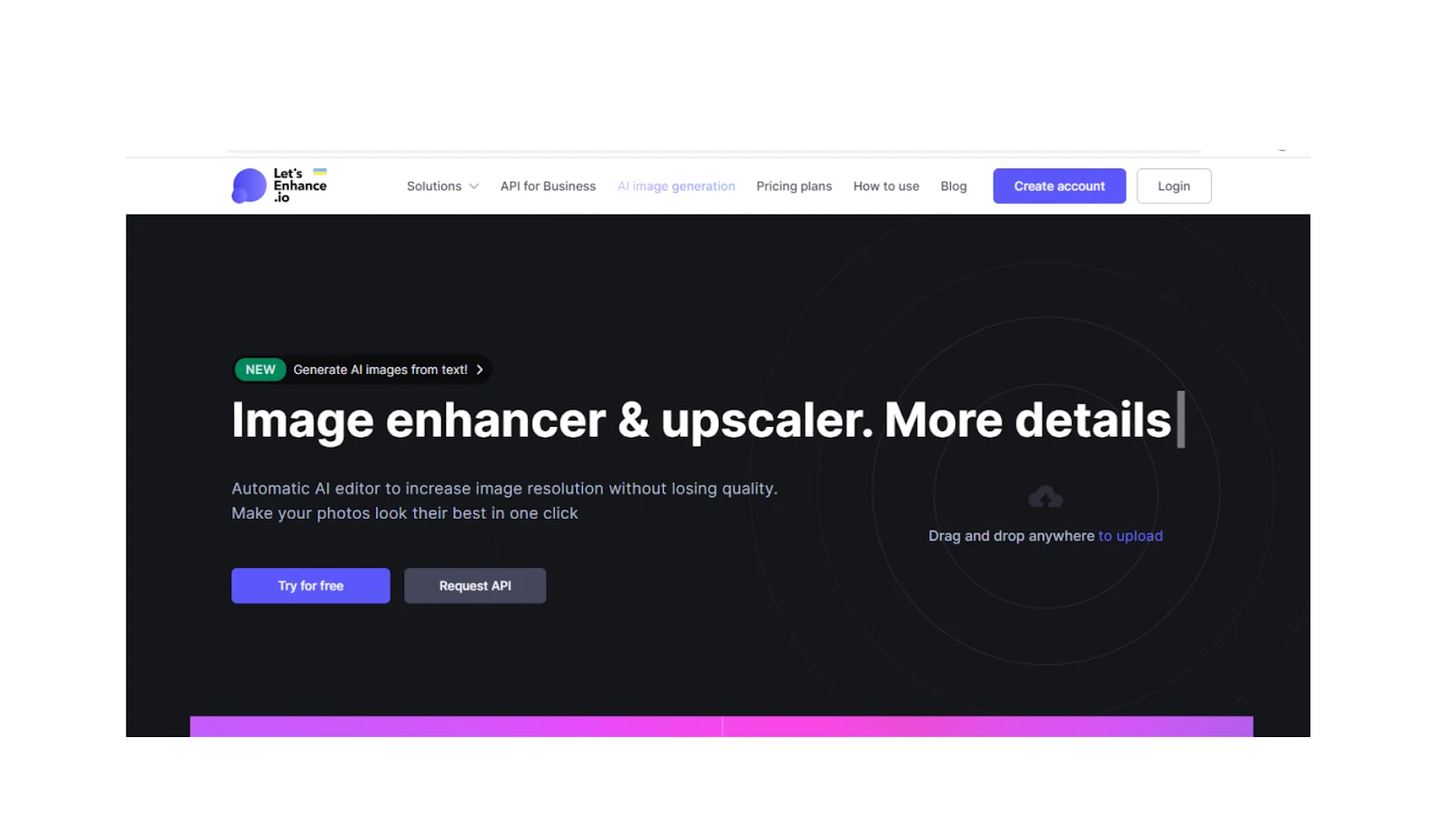 Image from Let's Enhance.io
If you are looking for a way to automatically enhance your images for personal or business needs, Let's Enhance is the perfect solution. With their AI design software, you can resize pictures quickly and easily, making them crisp and clear for any web or print format.
Whether you're looking to improve the resolution, colors, or lighting of your images, or simply meet pixel requirements for any marketplace, Let's Enhance will make them look seamless. To make real estate photos look more professional, you can upscale and unblur them, instantly edit interior shots for listings, or use ML-powered HDR to automatically correct overexposed and poorly lit images.
Pricing
10 credits: Free
100 credits: $9/month
300 credits: $24/month
Operating System
Let's Enhance is available for Windows and Mac.
2. Khroma.co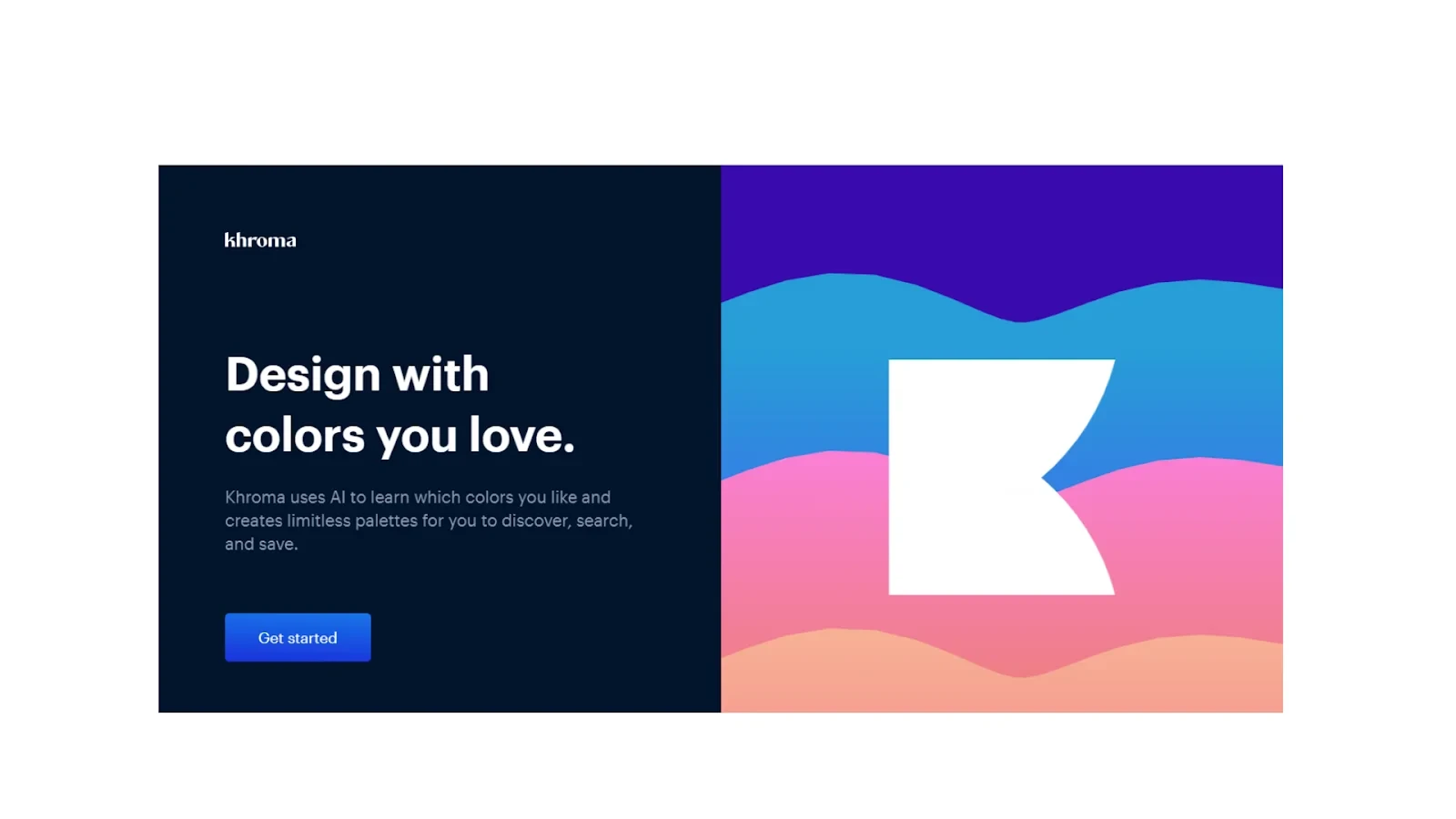 Image from Khroma.co
Khroma utilizes artificial intelligence to detect which colors you prefer and then creates an infinite number of palettes for you to browse, search, and save. By choosing a selection of colors, you may train a neural network-powered algorithm to produce colors you like and prevent those you don't in your browser.
Khroma has gleaned knowledge from tens of thousands of the most widely used human-made palettes on the internet to create fantastic combinations that may be viewed as typography, gradients, palettes, or custom images.
Additionally, you can conduct a color search and add your favorite color combinations to a collection.
Pricing
Free
Operating System
Khroma.co is available for both Mac and PC.
3. Brandmark.io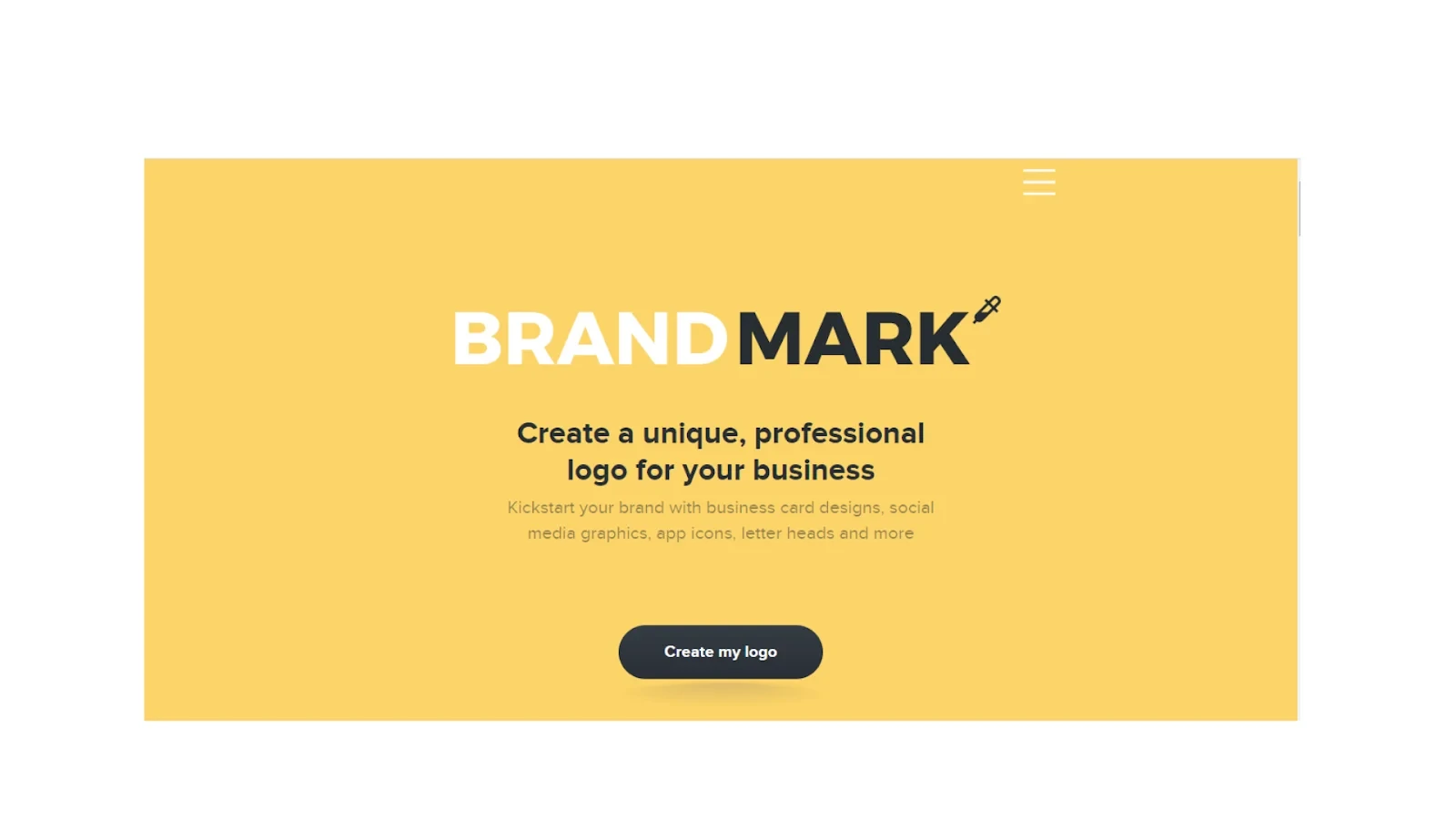 Image from Brandmark.io
Brandmark.io has thousands of ready-to-use design assets that can kickstart your branding process. From logo design files and social profile icons to business card designs and animated designs, they have everything you need to get started.
Plus, all of their designs are available in all major formats (SVG, EPS, PNG, and PDF), and with a wide variety of templates for everything from business cards and letterhead to social media and presentations, Brandmark has you covered no matter what kind of design you need.
Pricing
Basic: $25 | One time fee
Designer: $65 | One time fee
Enterprise: $175 | One time fee
Operating System
Brandmark.io is available for both Windows and Mac operating systems.
4. Fronty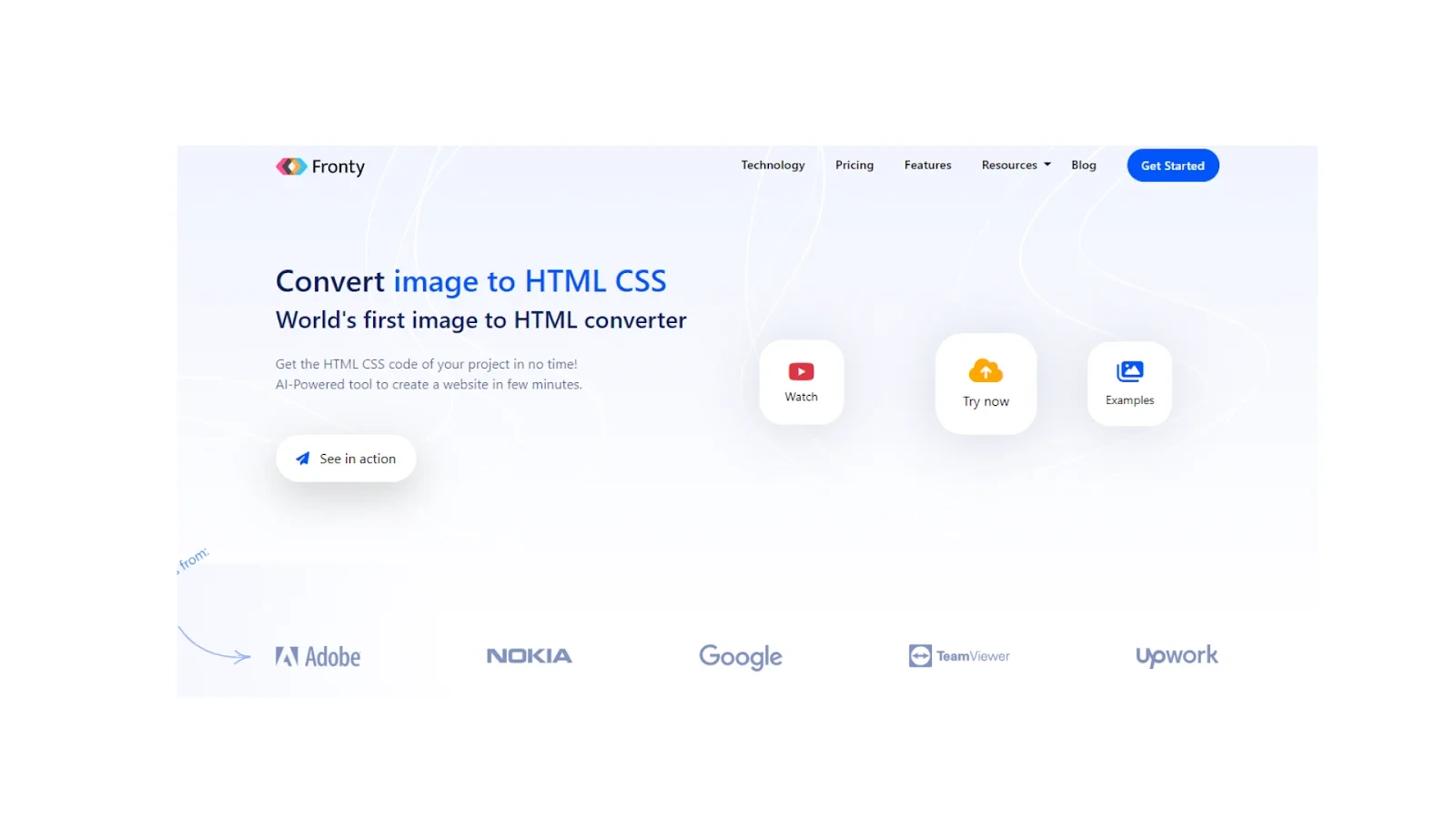 Image from Fronty
If you work as a web developer, you are aware that converting an image to HTML CSS code can be one of the most time-consuming chores. With Fronty, you can quickly and easily convert your images to code within minutes, so you can get back to developing your website.
Additionally, Fronty provides a no-code editor so you may make any adjustments you require without knowing how to code. Their online editor makes it easy to change the design and styling of your website, so you can create a truly unique experience for your visitors.
Pricing
Freemium: $0
Pro: $4.52 monthly
Advance: $9 monthly
Operating System
Fronty.com works with all major browsers, including Chrome, Firefox, Safari, and Edge.
5. Removebg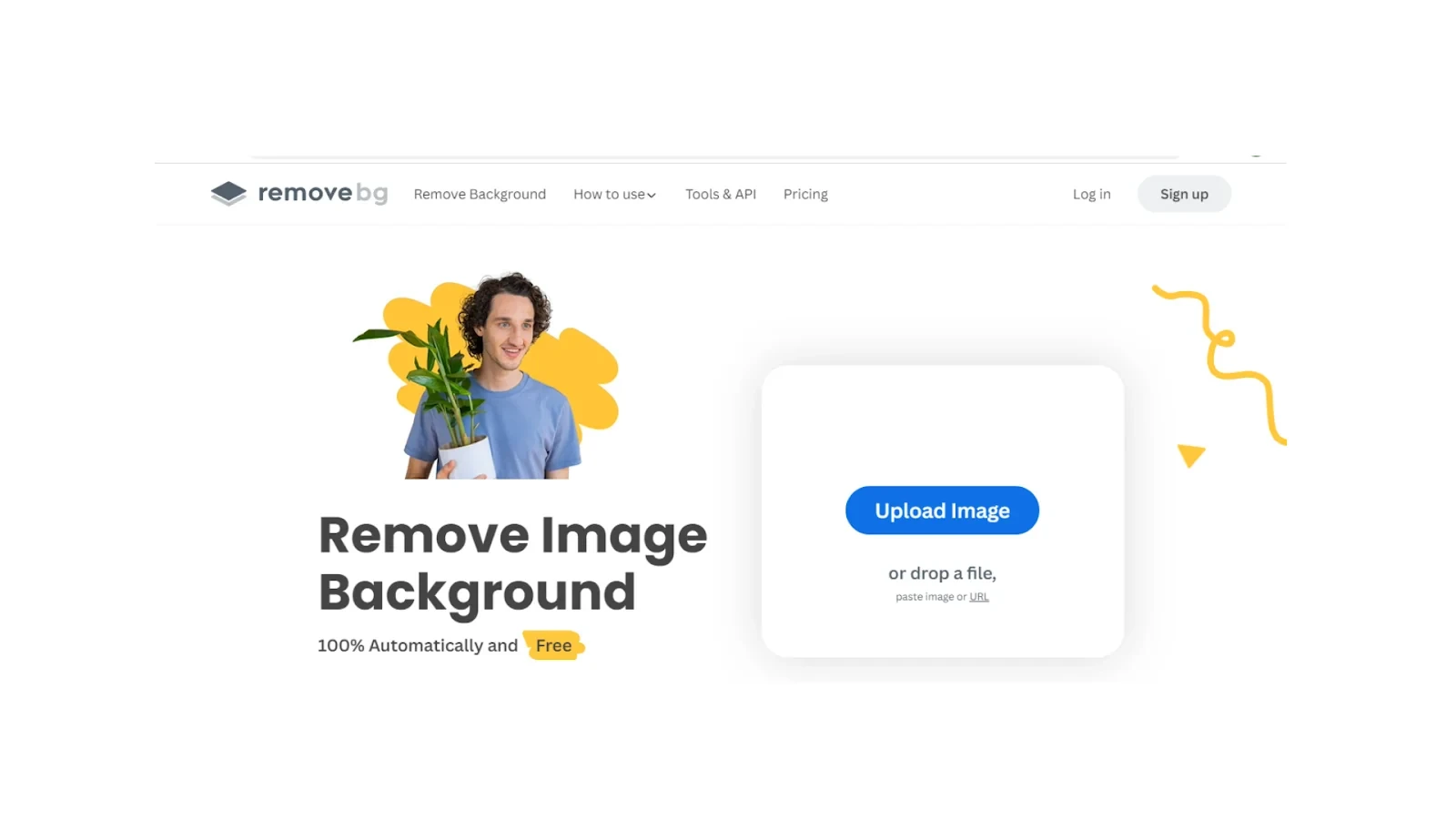 Image from Removebg
Removebg is a clever AI tool that can slash your editing time, and help you make more impactful and creative designs. With Removebg, you can transparentize PNG images or add white backgrounds to photos with just a few clicks.
Moreover, it integrates with popular design programs, eCommerce sites, and computer environments, so you can easily add it to your workflow. So if you want to make stunning greeting cards or power through thousands of car photos quickly.
So why not try remove.bg today and see how it can help you save time and increase your creativity?
And if saving time is your prime focus, get to know Eagle today!
Pricing
Free: 1 credit
Subscription: 40 credits ($7.24/monthly)
Pay as you go: 75 credits ($39.75/monthly)
Operating System
The website is compatible with Windows, Mac, and Linux operating systems.
Want your designs to be outstanding and free? Read more about these free AI design tools.
6. Uizard.io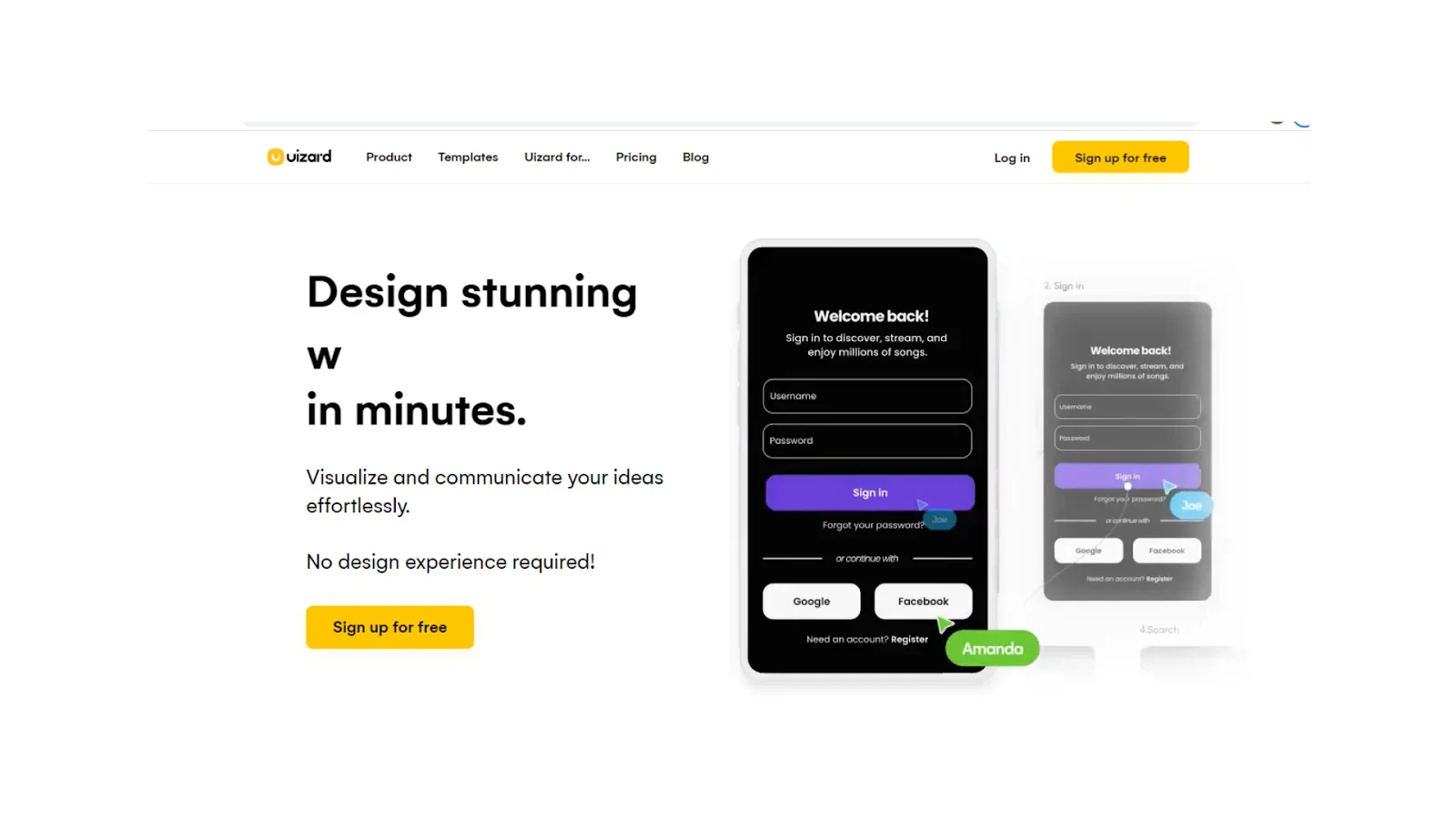 Image from Uizard.io
Uizard.io is a great platform for anyone who wants to design professional-looking mobile apps, web apps, websites, and software interfaces. There is no need to be a designer or have any prior experience – simply upload a screenshot of your inspiration and their AI Design Assistant will do the rest!
You can visualize, test, and communicate your ideas in style with ease.
Pricing
Free: $0
Pro: $12/monthly
Business: $39/monthly | Billed Yearly
Operating System
Uizard.io is a cloud-based platform that runs on Windows, Mac, and Linux
7. Font Joy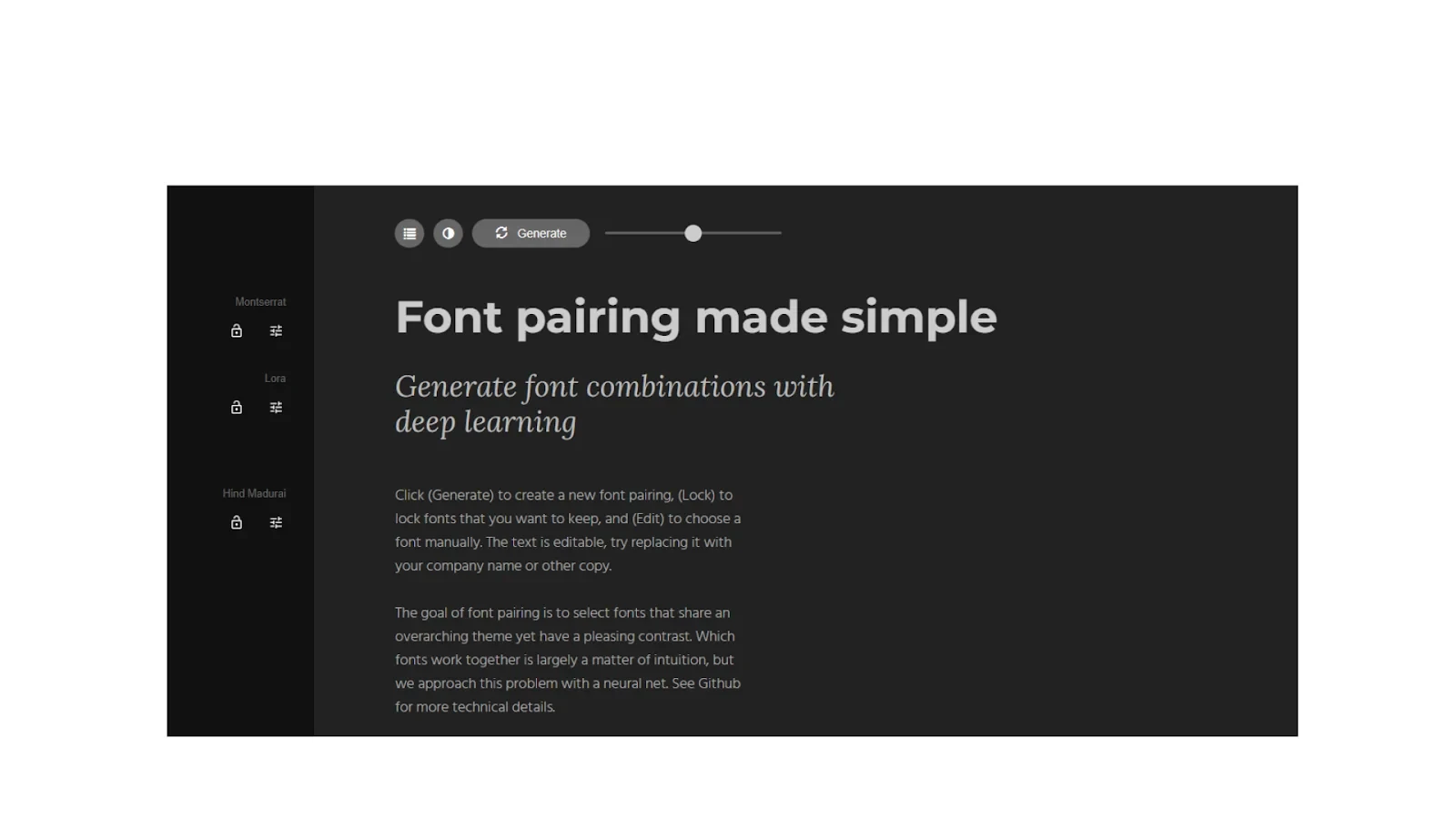 Image from Fontjoy
If you're looking for font inspiration, look no further than Font Joy. With the help of their deep learning system, they can create font combinations that are consistent with one another but yet have a pleasing contrast.
To set up a new font pairing, simply click "Generate," "Lock," "Lock" to lock fonts you want to keep, and "Edit" to select a font by hand. Feel free to substitute your company name or other text because the text is customizable.
Pricing
Free
Operating System
Font Joy is available on all major browsers, including Google Chrome, Safari, Firefox, and Internet Explorer.
8. Deep Art Effects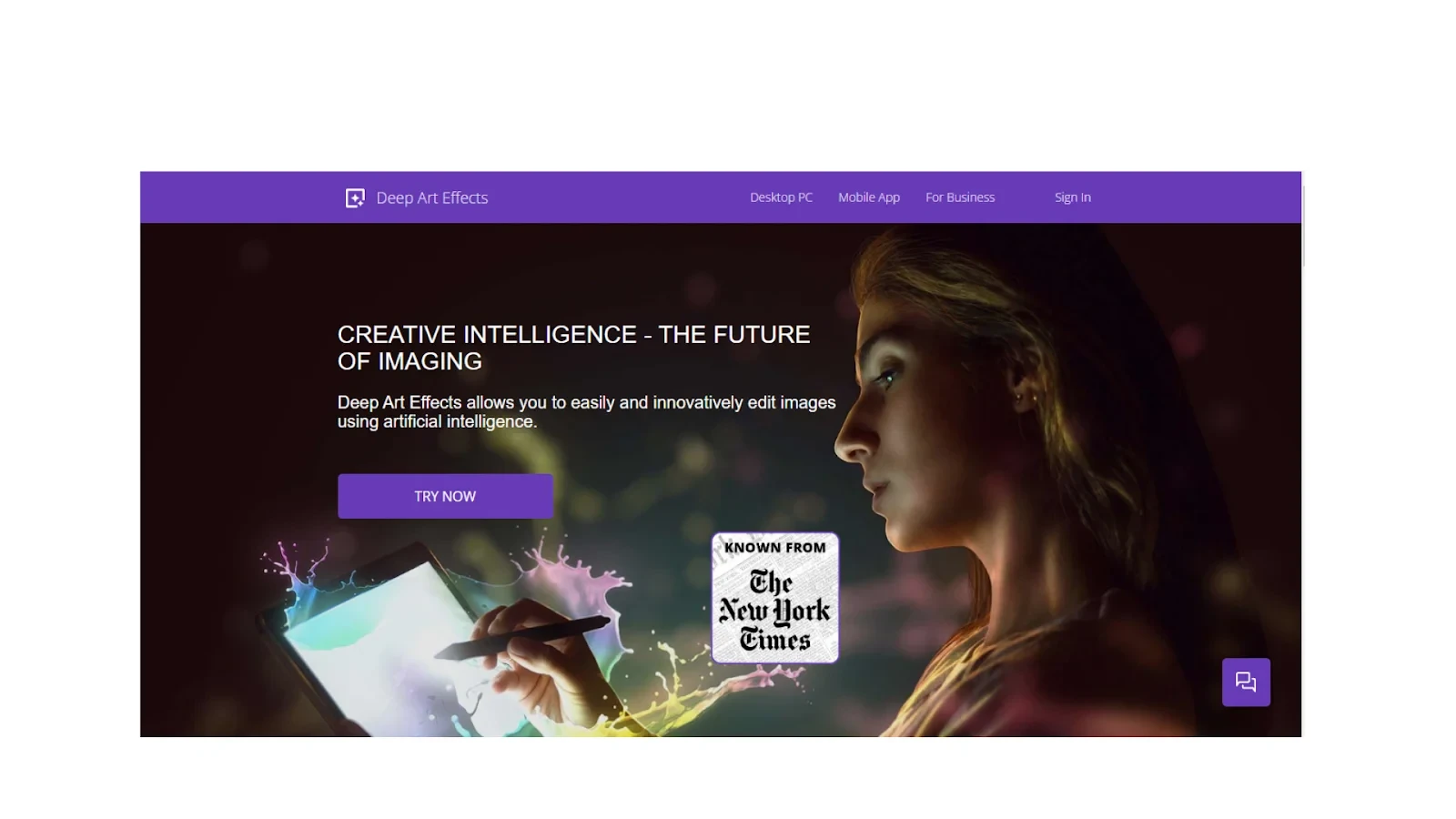 Image from Deep Art Effects
Deep Art Effects is a cutting-edge image processing software that uses artificial intelligence to edit images. With Deep Art Effects, you can easily and innovatively edit images to create unique works of art.
The software also allows you to automatically optimize or colorize photographs, scale images to four times their original size without losing clarity, and simulate pricey SLR cameras. You may do anything offline, and your photos will follow you around.
Pricing
Free | Businesses can avail a free test plan
Operating System
Deep Art Effects requires no installation and can be used directly in a web browser.
9. VanceAI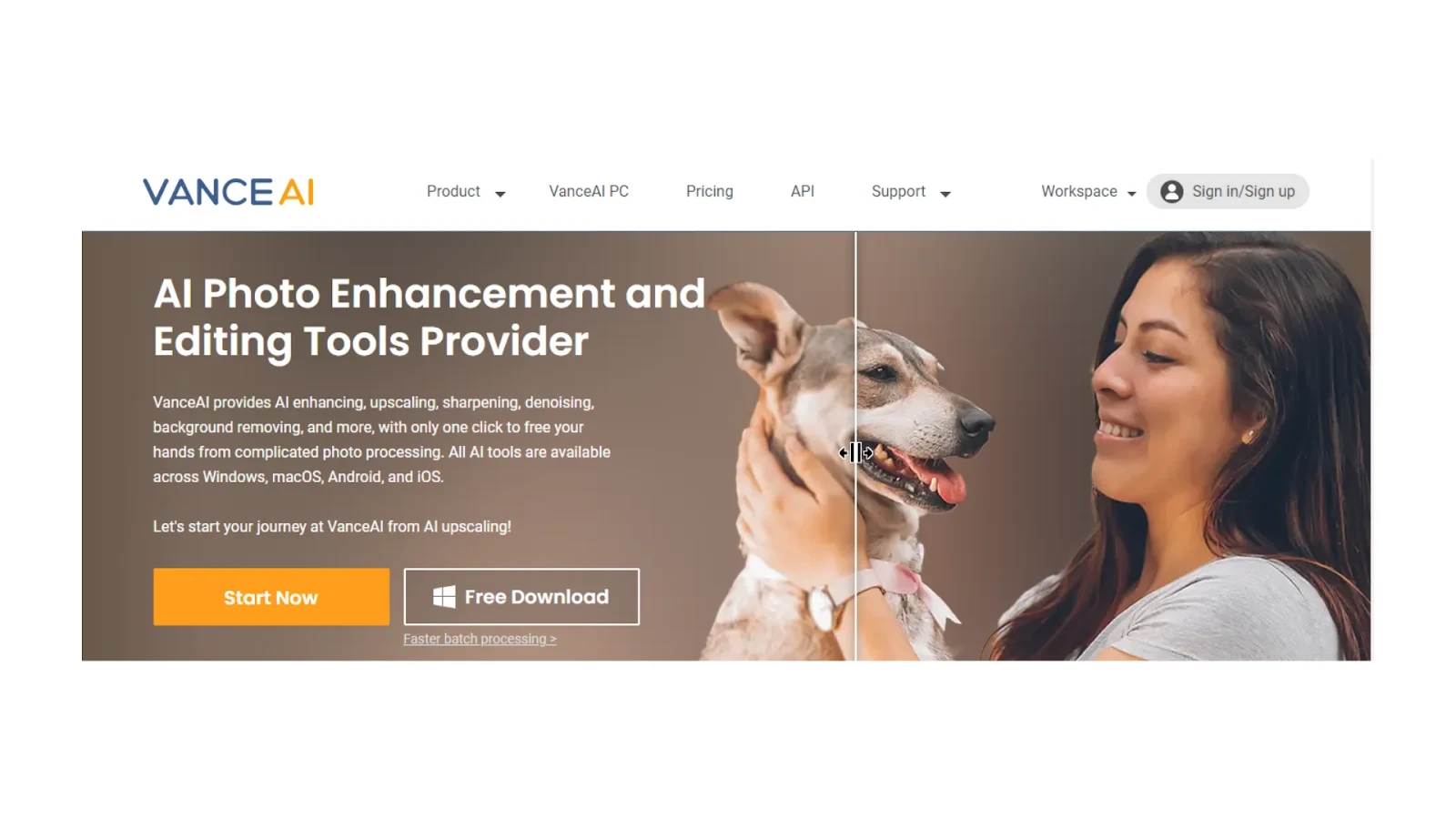 Image from VanceAI
VanceAI is a provider of AI-powered photo enhancement and editing tools. Its AI Image Enhancer tool offers a one-click solution for enhancing image details, while its AI Anime Portrait tool turns selfies into creative anime portraits in seconds.
Additionally, VanceAI's AI Background Remover tool enables users to get transparent image backgrounds with just one click. Finally, VanceAI's AI Old Photo Repair & Colorize programme seamlessly restores old photos by automatically adding color to them.
Pricing
*1 image = 1 credit
100 credits: $3.96
1000 credits: $14.36
Operating System
Android, iOS, macOS, and Windows all support VanceAI
10. Designs.AI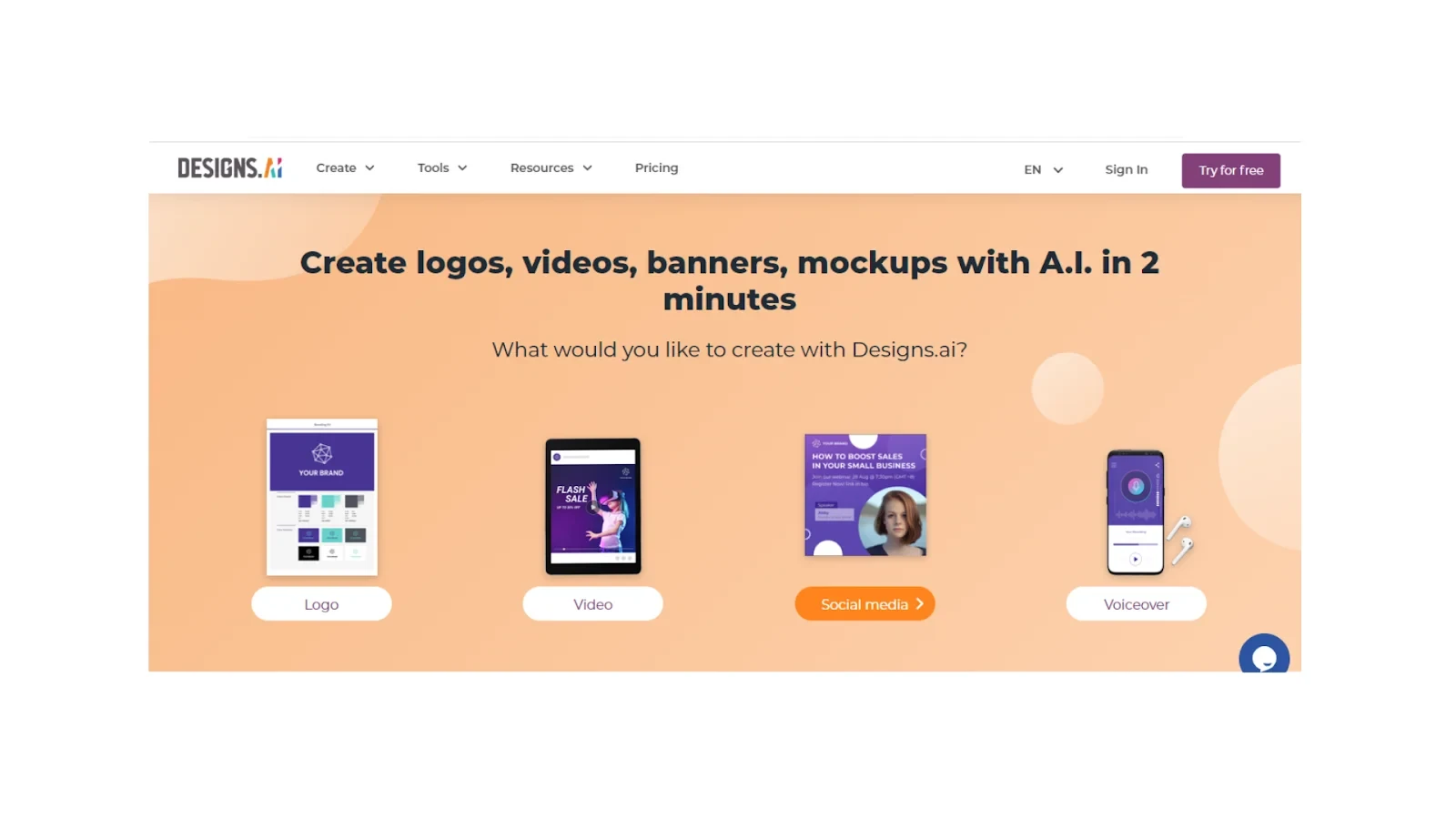 Image from Designs.AI
Designers can develop, update, and scale content using the Designs.ai platform, an integrated agency-as-a-service. With Designs.ai, you can create logos, videos, banners, mockups, and more in just a few minutes.
The platform offers a wide range of features to help you save time and simplify your workflow. The Logo Maker tool, for instance, enables you to launch your business with a distinctive logo and a complete brand identification package.
The Design Maker tool allows you to quickly create thousands of possible variations of your marketing collateral. Plus, the platform provides access to over 10,000 icons and 20,000 templates to help you achieve the perfect look for your project.
Pricing
Basic: $29/ per month
Pro: $69/ per month
Enterprise: Contact them for a customized plan
Operating System
Designs.ai is a cloud based platform available on Windows, and Mac
Want to become a better graphic designer? Explore our blog. We have something relevant for you!
11. Defamel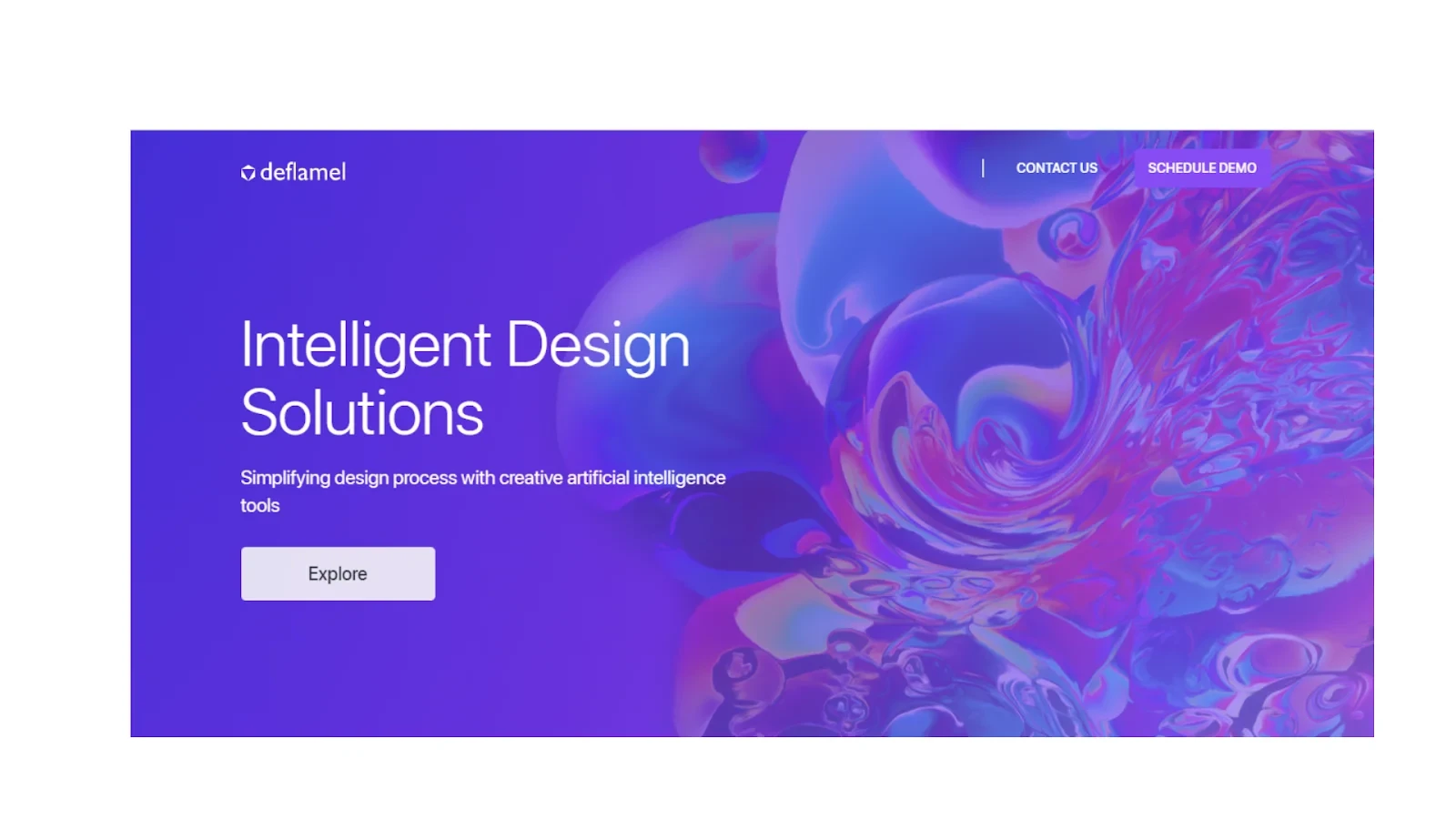 Image from Deflamel
Defamel is a powerful tool that can help you create stunning designs in minutes, simply by describing your vision in text. Using cutting-edge AI technology, the software understands exactly what you want and provides design concepts based on your mood and the emotions behind your description.
With the help of this creative tool, you can effortlessly include our design features into your solutions to make them more attractive while giving your visuals a distinctive look with spectacular designs and effects.
Personalized ad design is also quick and easy with Defamel, allowing you to create banner designs from thousands of products and boost sales conversion with customized offers.
Pricing
Unavailable, kindly contact them for a demo
Operating System
Deflamel is based on the Linux kernel
12. AutoDraw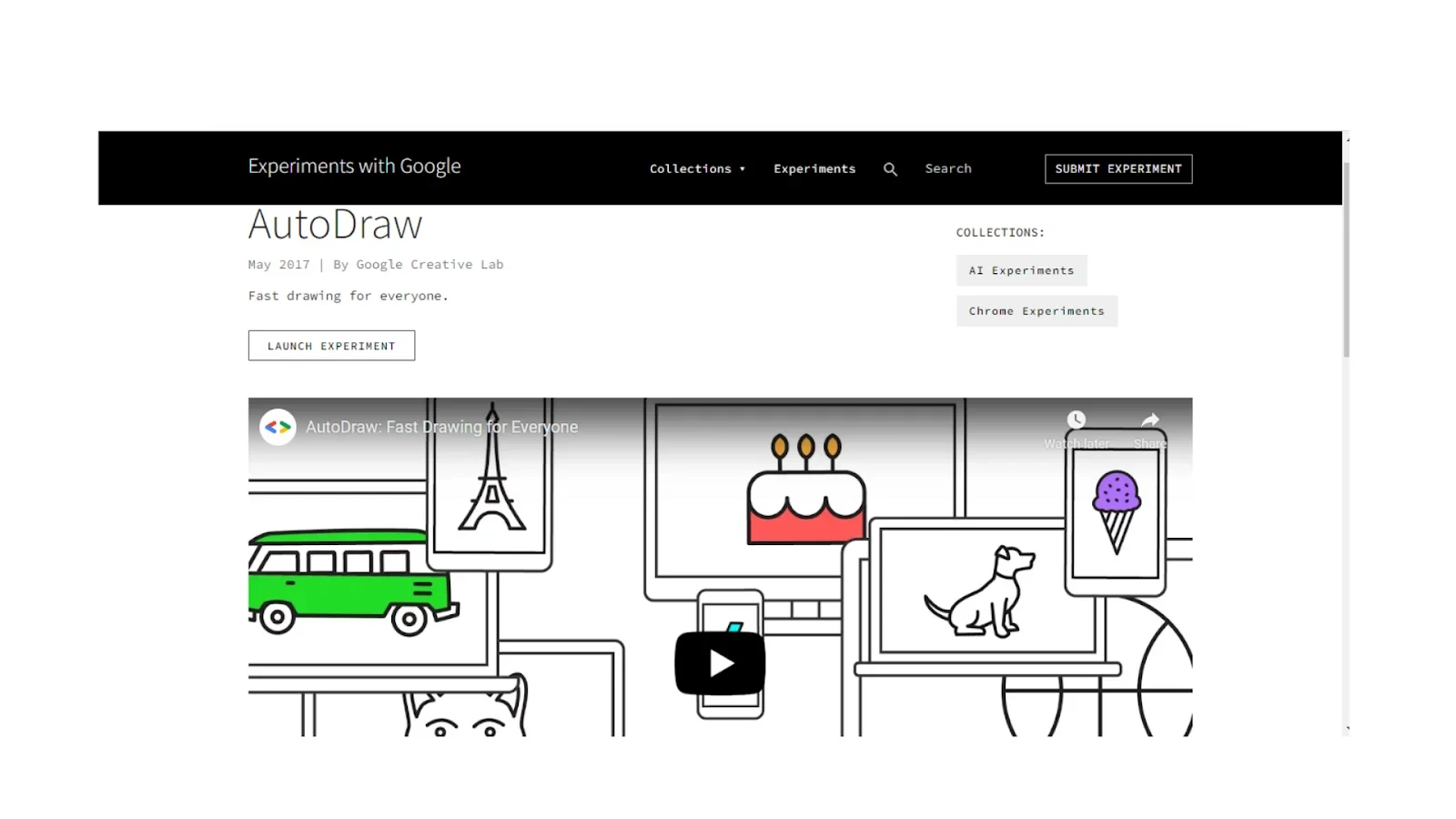 Image from AutoDraw
AutoDraw is a brand-new type of drawing tool that combines machine learning with artwork created by gifted artists to assist anyone in quickly creating anything graphic. It works everywhere and on all devices without any downloads or fees.
The suggestion feature in AutoDraw employs QuickDraw's technology to determine what you're attempting to draw. Hundreds of drawings can currently be predicted, and the team anticipates adding more in the future.
Pricing
Free
Operating System
TensorFlow, an open-source machine learning platform, powers Autodraw. Any platform can be used to operate it.
13. VisualEyes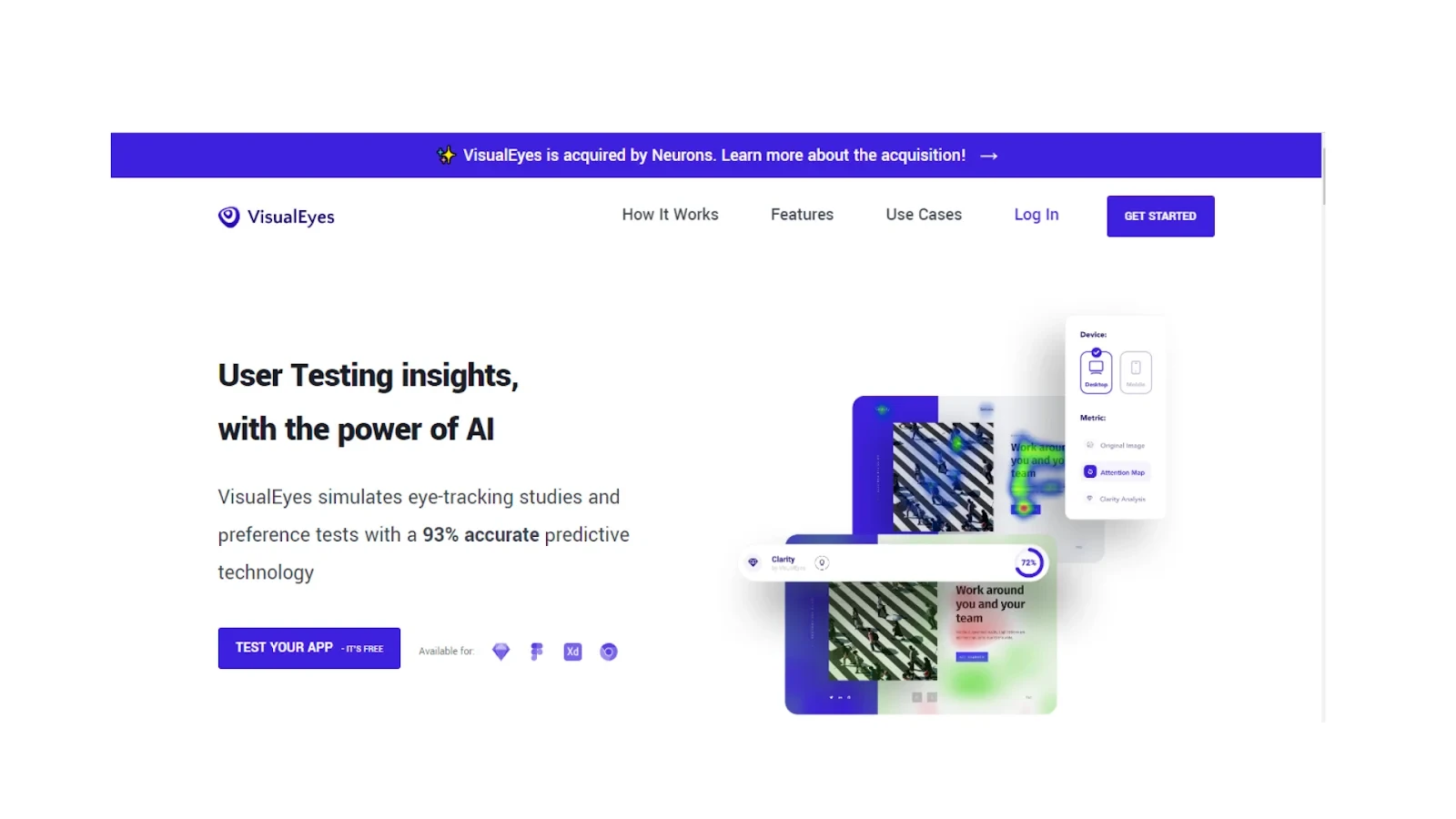 Image from Visual Eyes
VisualEyes is a powerful tool that allows UX designers to quickly and easily generate insights into how users interact with their designs. Using artificial intelligence, VisualEyes is able to simulate eye-tracking studies and preference tests with a high degree of accuracy, providing valuable insights that can help improve the overall user experience.
With just a few clicks, VisualEyes can provide heat maps of where users are looking on a page, as well as a clarity score that indicates how easy it is for users to find what they're looking for. This information can be invaluable in making design decisions that will ultimately lead to happier and more engaged users.
Pricing
Free for 1 active project and 5 predictions
Operating System
Visual Eyes is available on Windows
14. Adobe Sensei
Image from Adobe Sensei
With Adobe Sensei, artificial intelligence (AI) and machine learning power experiences by increasing creativity, clarifying insights, speeding up processes, and guiding real-time decisions. Sensei amplifies your ability to create and deliver personalized experiences that anticipate what customers want.
With Adobe Sensei, you can turn customer data into actionable insights, automatically curate content, dynamically personalize campaigns, and more. And because Adobe Sensei is built on a robust, scalable platform, you can easily scale your AI-powered experiences to meet the needs of your business — now and in the future.
Pricing
You can view all the available price options here
Operating System
Adobe sensei is built on top of the Adobe Experience Cloud, which provides the infrastructure needed to power its AI capabilities
15. Artbreeder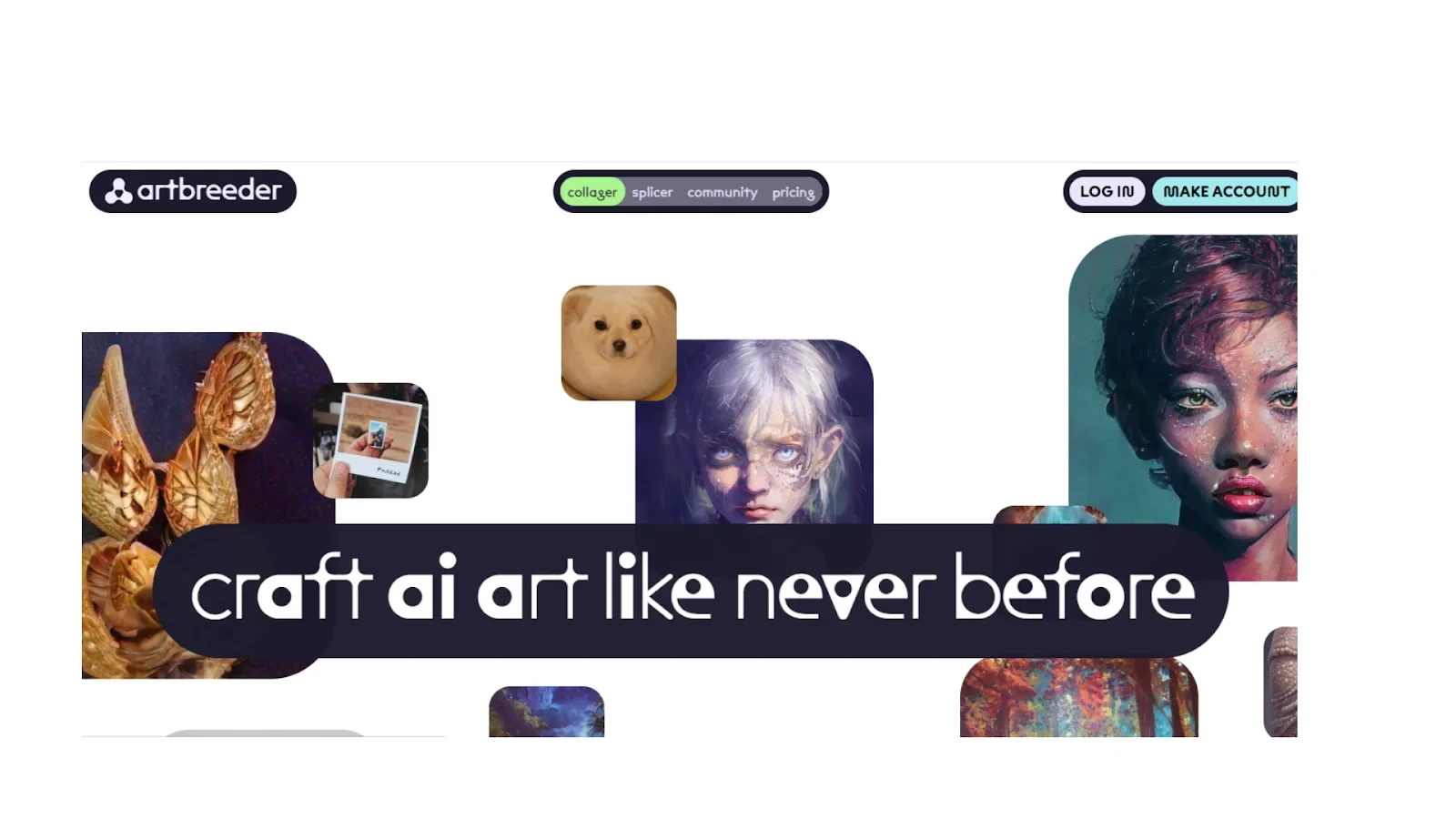 Image from Artbreeder
Artbreeder is an online AI platform that enables users to create images by mixing and editing existing images, known as "genes". This process of remixing and editing can be used to create portraits, landscapes, paintings, and more.
Artbreeder also features a community of creators who can follow one another and share their work. This vibrant community helps to support a small independent team of artists. Membership to Artbreeder gives users access to faster renderings, no waiting times, and additional features. Plus, users get to support the independent artist team.
Pricing
Free with unlimited images, 3 image uploads, and 5 high resolution downloads
Starter: $7.49 monthly
Advanced: $15.99 monthly
Champion: $30.99 monthly
Operating System
Artbreeder is a cloud-based platform that can be operated from any operating system
Looking for royalty free graphic design resources? You'll find great resources here.
---
FAQ
What Are the Benefits of Using AI in Graphic Design Tools?
AI graphic design tools give you the ability to create amazing visuals with minimal effort. With AI, you can become a better graphic designer and produce high-quality designs quickly and easily. It takes the guesswork out of the creative process, allowing even beginners to create stunning visuals quickly and efficiently.
Furthermore, using AI in graphic design enables you to create personalized content that engages viewers more effectively. The bottom line is that using AI in graphic design gives you the capabilities to take your designs to the next level with ease.
How to choose the right AI graphic design tool for your needs?
To choose the right free AI graphic design tool or a paid one for your needs, consider the features and capabilities of each one. Look at things like user interface and ease of use, compatible file formats, image editing tools, templates and plugins available, pricing plans offered, customer service support, and more.
Additionally, compare tools with the same type of project you'll be working on to see which one best fits your needs. By researching different graphic design tools online before making your decision you can find the perfect AI graphic design tool tailored to your specific requirements.
---
Conclusion
AI offers some incredible potential in the field of graphic design. As technology advances and AI becomes even more sophisticated, it is certain that AI will become an ever-increasingly important tool for designers.
We can only imagine the possibilities that AI in graphic design will bring to the industry. We can already see how valuable this technology is with Eagle App, offering its users a simple yet effective way to create high quality designs with minimal effort.
It won't be long until AI becomes integral for designers everywhere and Eagle app may just be setting the bar for what we should expect from automated graphic-designing tools in Years come.
Trust you enjoyed reading this article.