Never Lose a Bookmark Again: The Ultimate List of Bookmark Managers
Do you surf the internet for hours? You might require a bookmark app to save ideas from the internet, whether they're related to your research projects or for other needs a bookmark manager is essential when it comes to browsing on the internet. Because you can't keep track of all the websites and content pieces that you see on the web that's why a bookmark manager plays a vital role to help you with your organizing needs.
Ready to say goodbye to lost bookmarks? With our ultimate list of 15 bookmark managers, you will discover the top tools to streamline your bookmarking experience and stay organized.
What Is A Bookmarking App? How Does It Work?
A bookmarking app is usually a tool to help you organize your important links. These links can include Websites, videos, articles, and any other type of content that you intend to view later. Moreover, bookmarking apps that are specifically built and designed to bookmark come with other features too, and are more useful than the built-in bookmark managers in the browsers.
A bookmark app is mostly available as a browser extension but most of the latest bookmark managers also have an Android app so you can save and manage your links wherever you browse. These apps work as organizers so you can categorize your bookmarks with tags and notes and save them in certain folders, making them easy to locate. However, most of these apps require an account before you can use them.
Check out these Chrome extensions that can be handy for designers!
What Features Should I Look For When Choosing A Bookmark Manager?
You can easily sort out the best bookmark manager for yourself considering your needs, if you daily spend hours browsing and researching on the internet a simple built-in bookmark manager can create a real mess, therefore it's important to know your needs before using any bookmark manager. Here are some features that you should look for:
Search bar: A bookmark manager should have a search bar to find the links you're looking for quickly.
Bookmarks backup: It's important for a bookmark manager to offer a backup feature for the bookmarks to avoid the risk of losing important data.
Syncing: If a bookmark has syncing options, it will bring ease and minimize the trouble of saving bookmarks on different devices like computers, Macs, and Android.
Compatibility: Look for a bookmark manager which supports multiple operating systems like Android, MacOS, and Windows.
---
15 Best Bookmarks Manager For Efficient Bookmark Management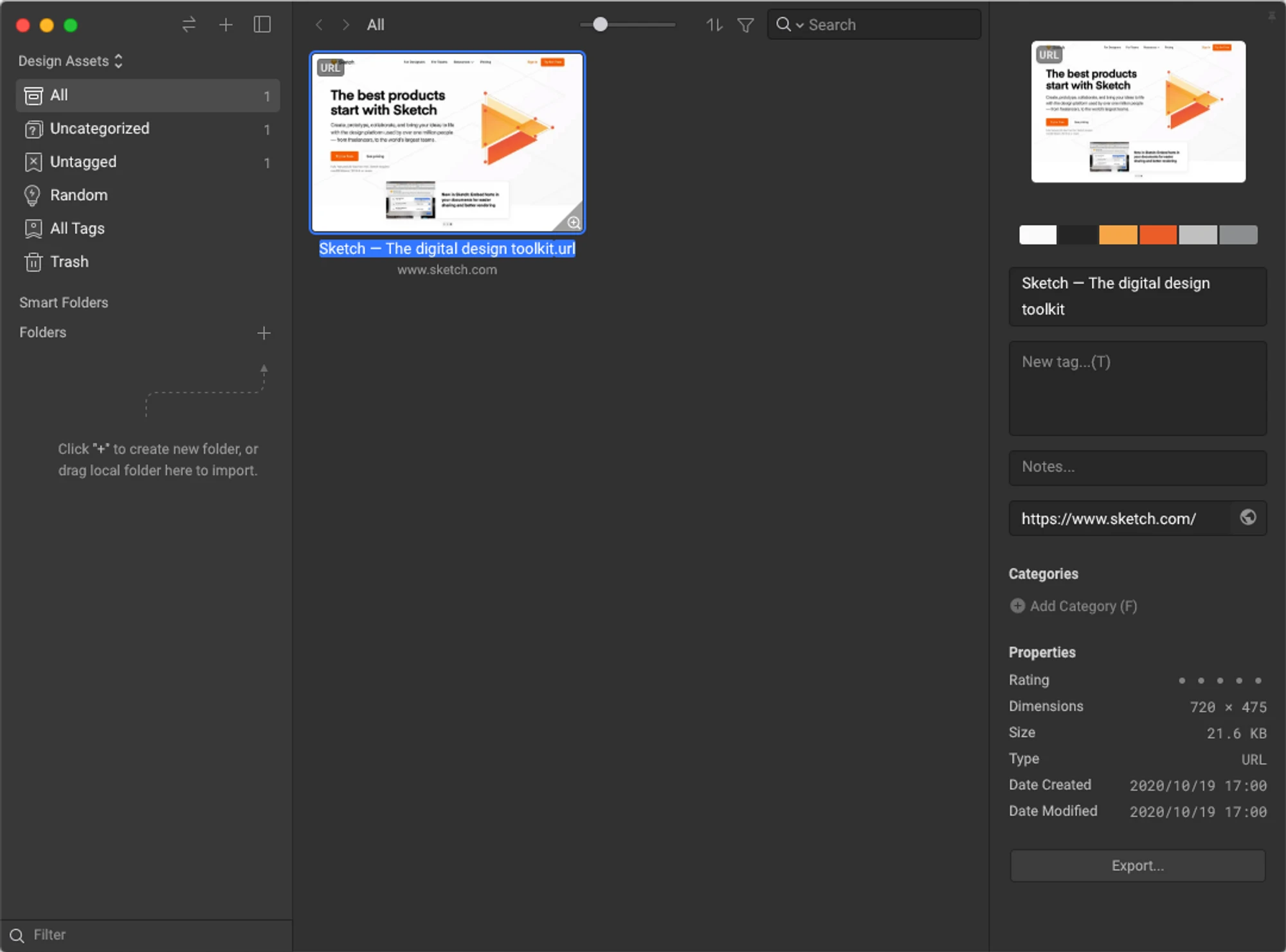 Image from Eagle (Save webpage Bookmarks)
Looking for one solution for all your organizing needs? Well, Eagle got you covered then!
Create dozens of bookmark folders, and further categorize them into subfolders with colors, tags, ratings, and much more. Eagle comes with both a window application and a browser extension, which allows you to create bookmarks through the extension, so you're just one click away from quickly saving the website or video you love. Moreover, you can also preview the content within the Eagle app without needing to open the link, this saves you the time and effort of viewing the links one by one. Eagle is a user-friendly app with a simple interface making it accessible to everyone.
Best for:
Best for content creators to save inspiration and links for their projects
Previewing bookmarks without visiting the source site
Creating multiple categories to keep your links well organized with notes and tags.
Finding bookmarks through keyword search and with an advanced filtering system
Pricing: 30 days trial, $29.95 for lifetime access
Platform: Windows and MacOS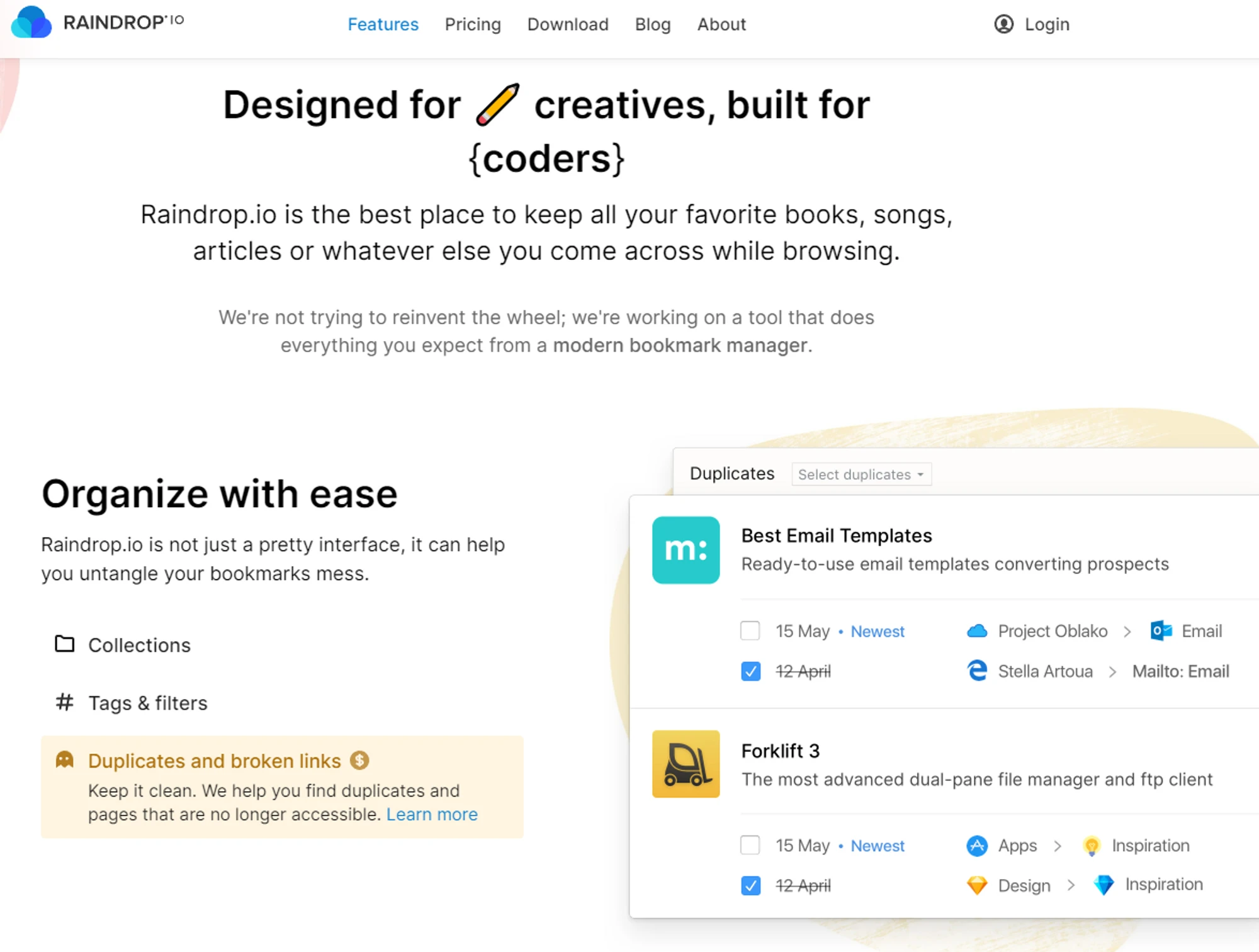 Image from Raindrop.io
Raindrop.io is among the best bookmarks apps, for its compatibility across all the devices you might have, you can use this tool on Windows, Android, MacOS, iOS, and whatnot. The Advanced AI lets you discover dead links so your bookmark manager is never messy again. Moreover, you can categorize your links with specific icons that make it easy for you to find what you're looking for. Enhance your bookmark library with tags and types, so they appear easily when you search for them.
Best for:
Integrating your bookmark manager on other platforms
Collaborating and working together on a bookmark collection
Accessibility, manage your bookmarks across all your devices
Pricing: Free and $28 yearly
Platform: Windows, MacOS, Web, iOS, and Android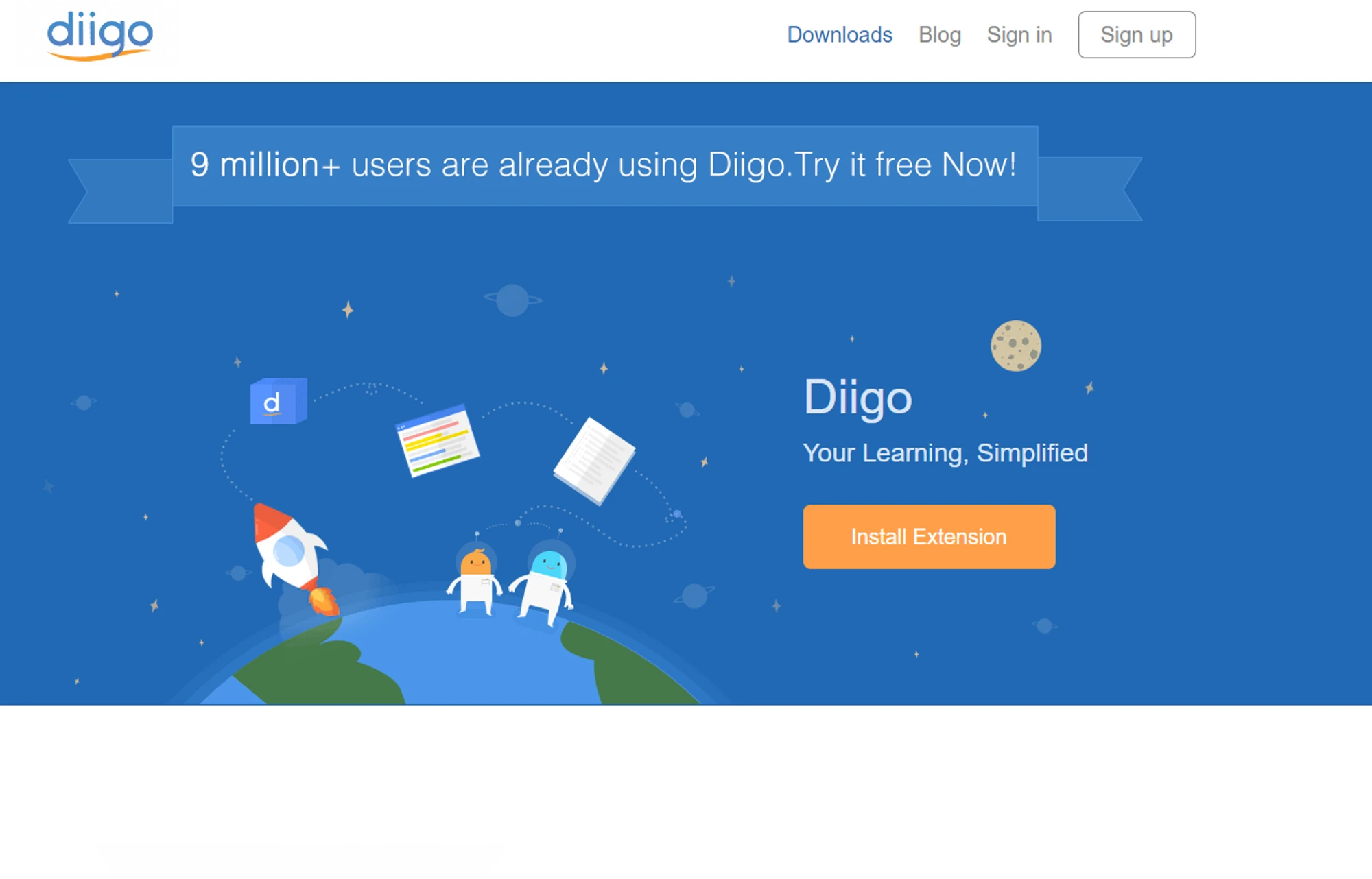 Image from Diigo
This tool is more than a bookmark organizer, from saving web links to adding sticky notes and highlights to the web pages so you don't forget why you saved the link in the first place. This tool is enough to handle your bookmarking needs and comes with a simplified interface so you won't have any trouble using it.
Best for:
Adding comments and specific notes to the web pages helps you to remind the purpose of the bookmark.
Adding specific tags to the bookmarks so it's never hard to locate them
Collaborating with your team members on bookmarks
Pricing: Free, Business $10, Standard $40/year, and Professional $59/year
Platform: Web, Android, and iOS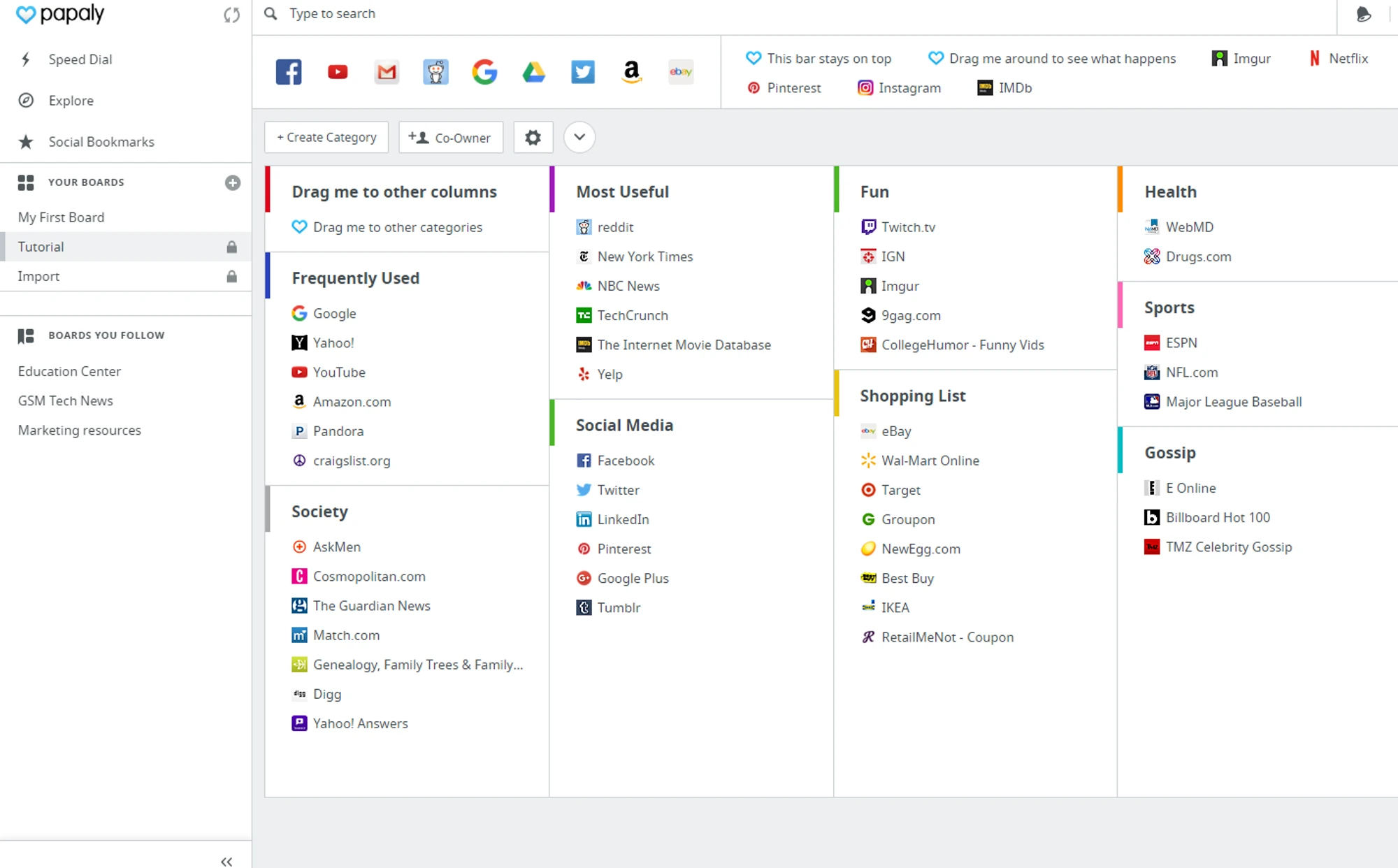 Image from Papaly
Papaly is a very simple and easy-to-use bookmark organizer, with a simplified layout to manage your bookmarks. Also, you can create categories add icons and bookmark your favorite web pages. Moreover, with the Papaly extension, you can import all your bookmarks from other platforms to a single place. The tool is a great solution for anyone who is looking to sort out their organizing needs.
Best for:
Anyone who is looking to manage all their bookmarks in one place
Creating categories with custom colors and icons
Integrate with other platforms to import your bookmarks
Pricing: Free, Monthly $4.99, and yearly $49.99
Platform: Web, iOS, and Android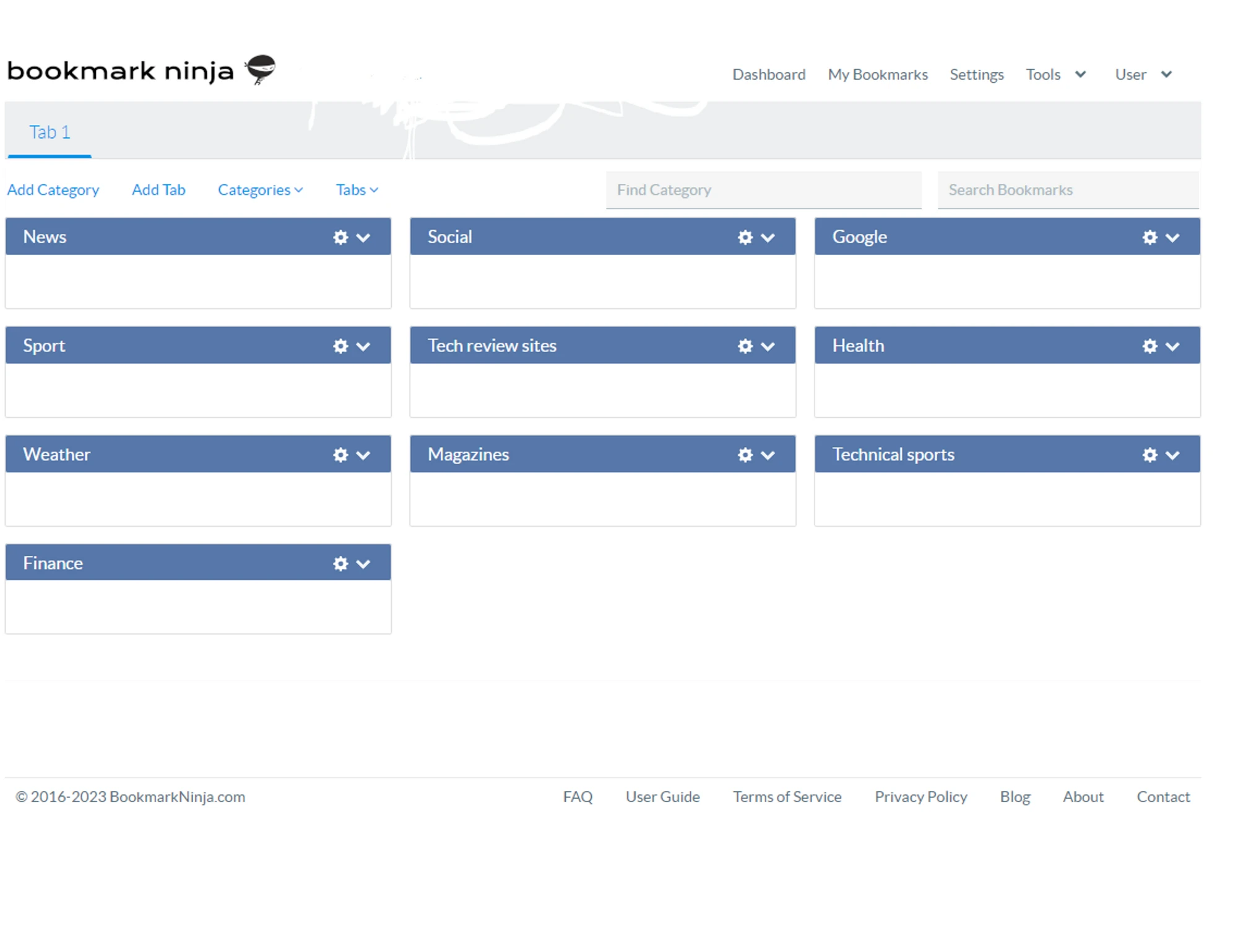 Image from Bookmark Ninja
Bookmark Ninja is the best bookmarks manager which can boost your productivity in researching on the internet and let you manage your bookmarks with ease. The tool comes with both extension and a manual way to save bookmarks, with the extension you can directly save any web pages to your bookmark ninja profile. Also, you can send these bookmarks to your friends and colleagues via Email which makes it easy to collaborate.
Best for:
Sending bookmarks to others via Email
Adding multiple bookmarks tabs and categories
Customizing bookmarks with colors, tags, and much more
Pricing: 30 days free trial and Monthly $1.99
Platform: Web, Android, and iOS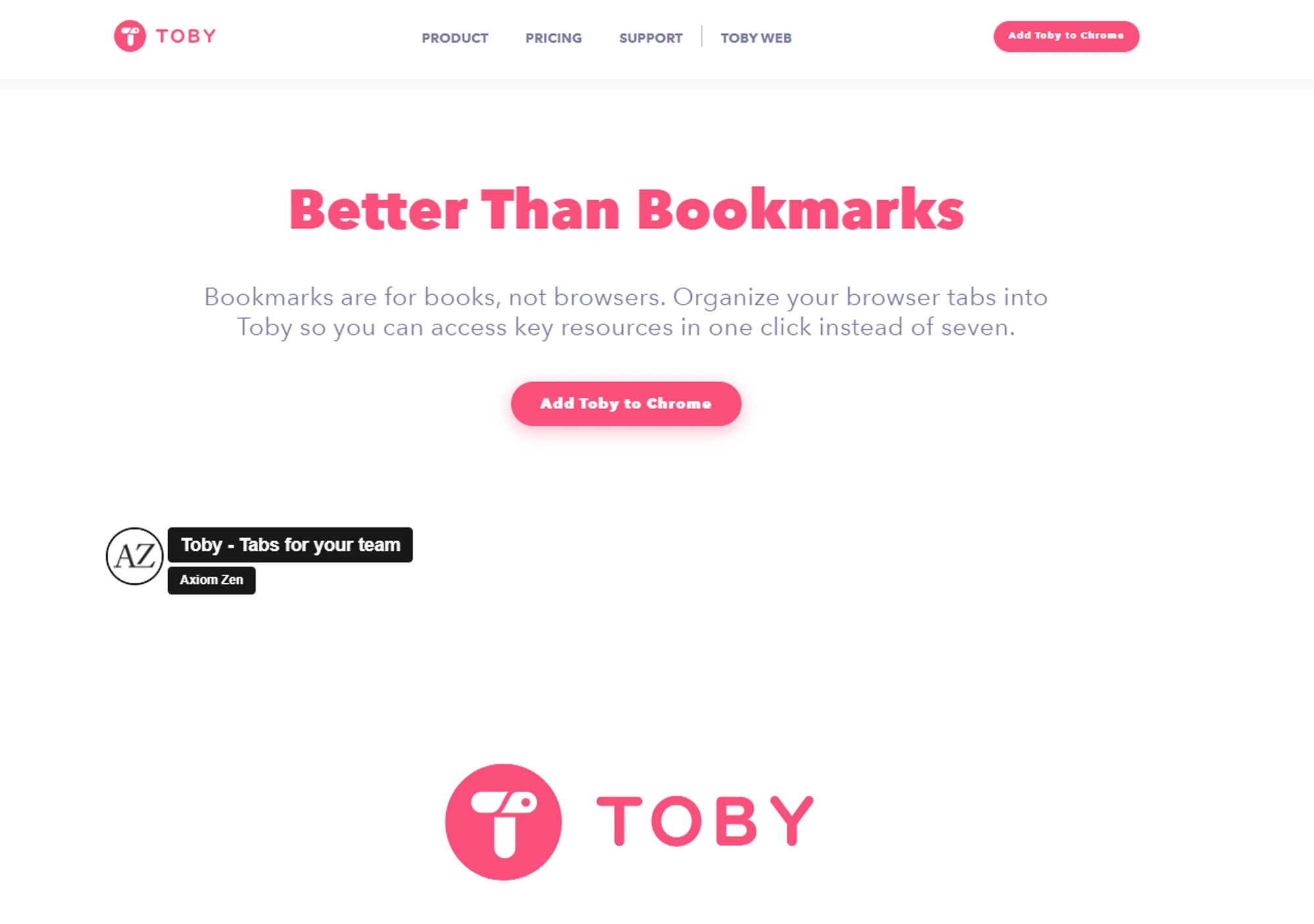 Image from Toby
Toby is a great tool to use while you surf the internet, the tool has unlimited bookmarking capabilities, and you can save all your web pages with a click. Further, you can import/export your bookmarks, also you can add tags and notes to your saved bookmarks as a reminder. Also, Toby is a team assistant which enables you to create organizations and add members to your organization so you can manage your bookmarks and important links as a team.
Best for:
Working together with your team members
Bookmarking all your browser tabs with a click
Adding titles, descriptions, tags, and notes to your bookmarks
Pricing: Contact them
Platform: Web and Android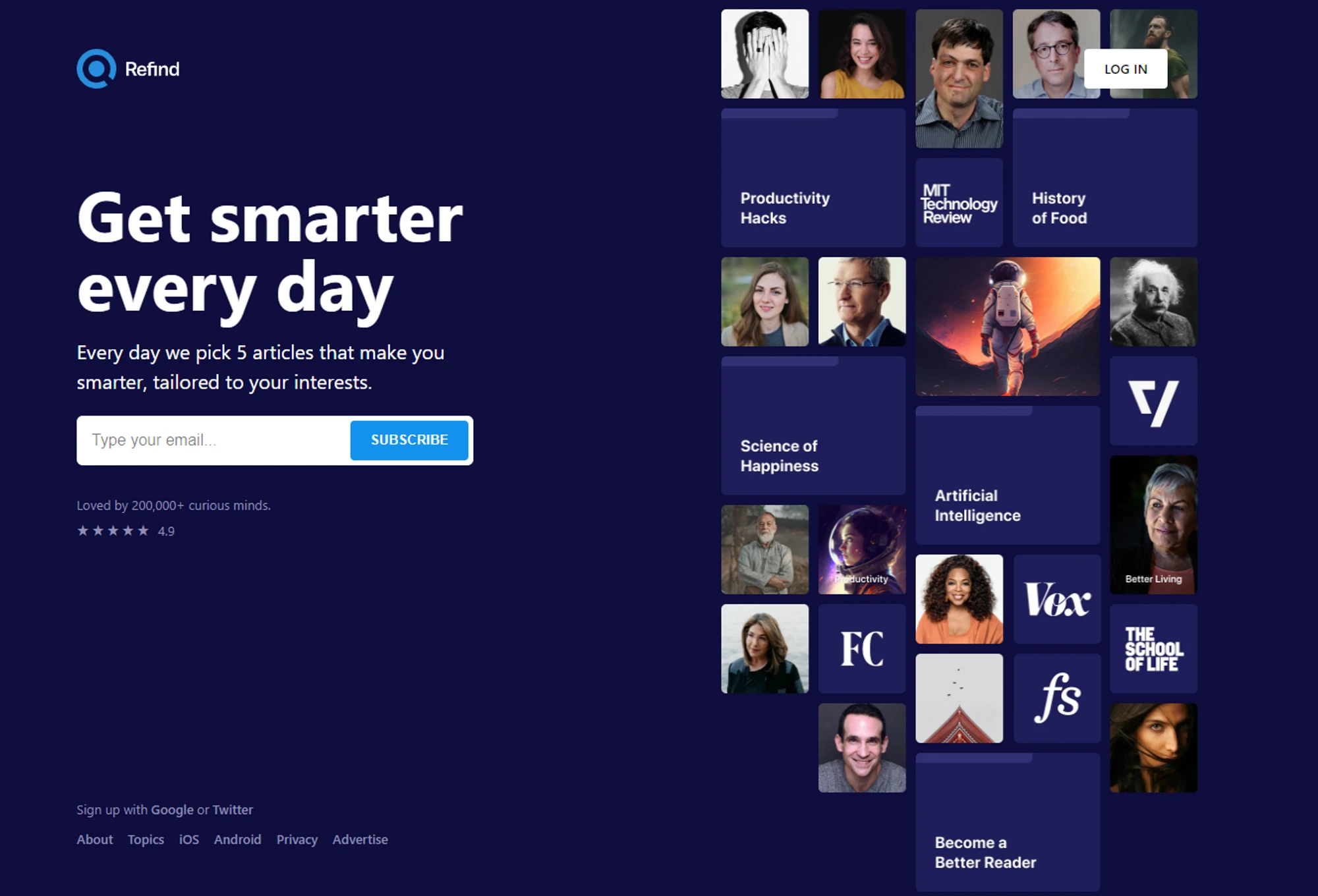 Image from Refind
Refind is great to find what you love, it's designed to provide you with content that you're interested in, and based on your search history it provides you with relatable articles and similar content. Moreover, when you create an account you are able to save links to your refind profile, however, you can't create custom bookmarking libraries until you are registered as a premium user on the platform.
Best for:
Adding friends on the platform to read articles and view bookmarks together
The user-friendly interface to help you get familiar with the tool's features
Finding relevant topics for your research
Pricing: $9.99 Monthly and $89 Yearly
Platform: Web, Android, and iOS
Snapshot anything from anywhere with these screenshot apps.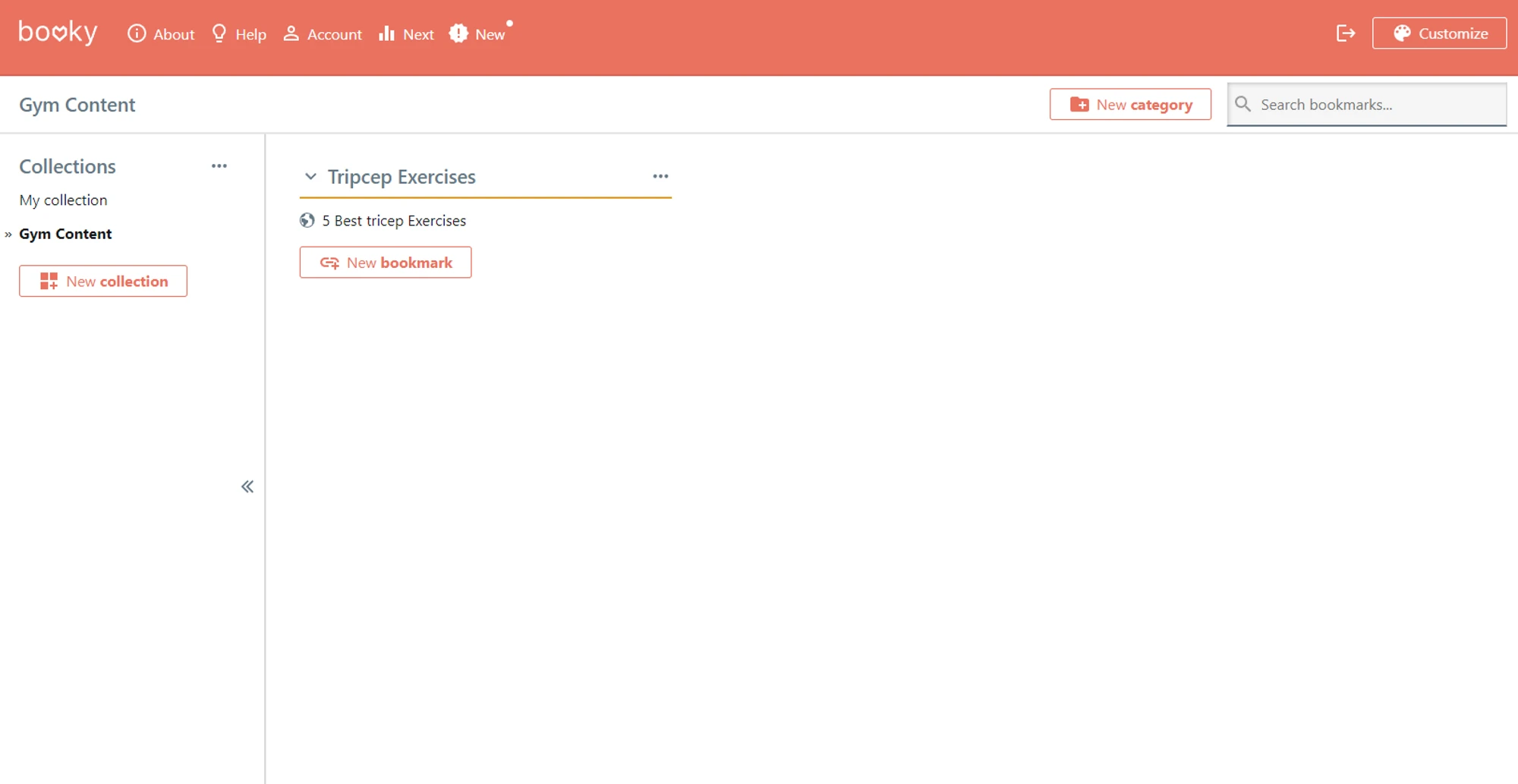 Image from Booky
Booky is the best bookmark manager and a great option to organize your bookmarks in specific categories, the tool allows you to access your bookmarks from your Android device too with its app, which means you can always access your bookmarks no matter wherever you are. You can also create private bookmarks collection on this site which is only accessible to you. Additionally, the interface has multiple options to sort your bookmarks in a specific way, also the site offers a dark mode as some users prefer to reduce eye strain.
Best for:
Viewing your bookmarks from anywhere on any device
Customizing layout according to your preferences
Creating multiple categories and bookmark collections
Pricing: Free
Platform: Web and Android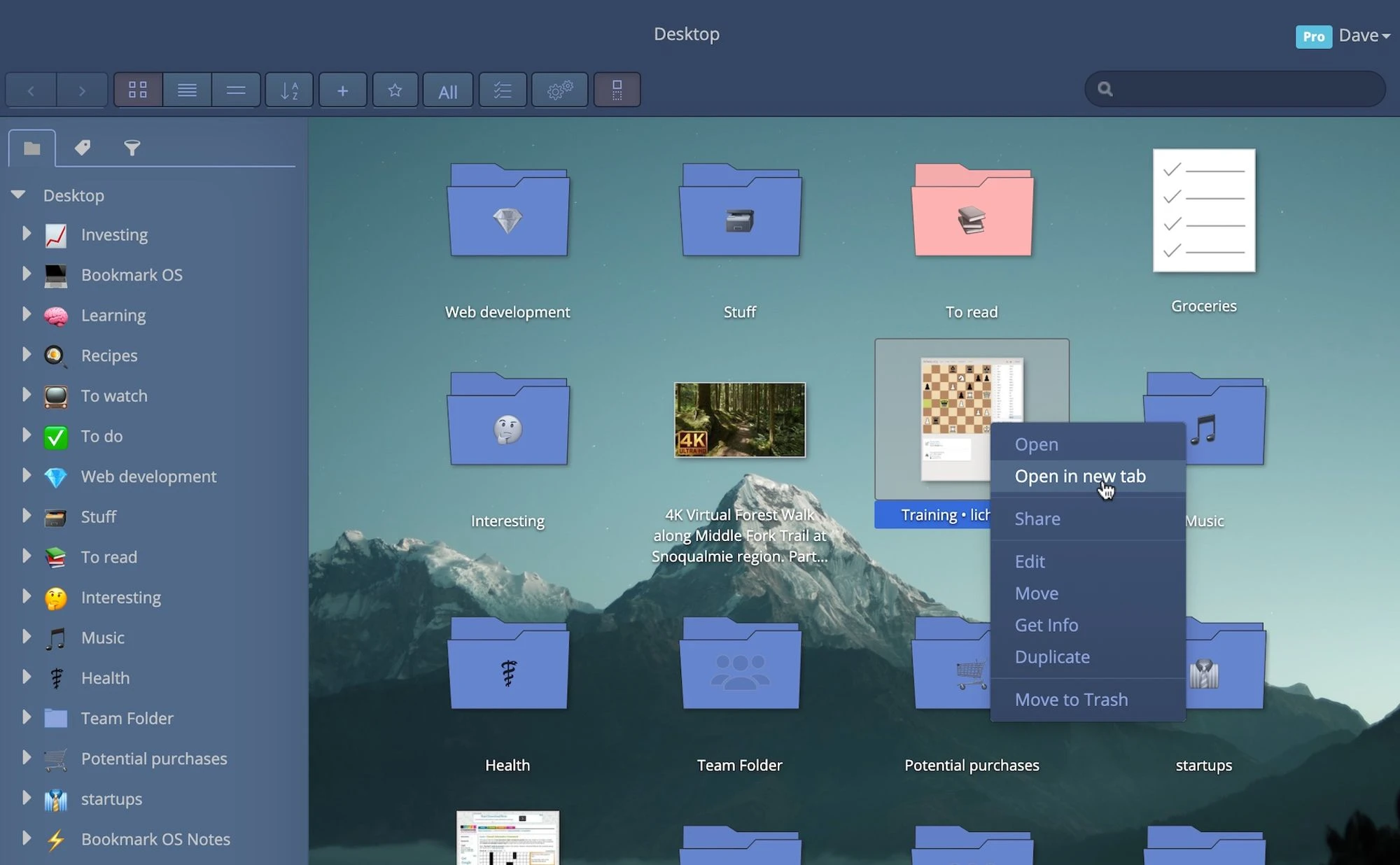 Image from BookmarkOS
The BookmarkOS works like an operating system built just for the bookmarks, the layout gives you the feel of your desktop where you can create folders and subfolders of bookmarks. Moreover, this bookmark organizer helps you with your daily tasks by creating a to-do list of your pending tasks so you're always productive and don't get distracted from your daily goals.
Best for:
Adding tags to bookmarks
Add notes, to have a clear understanding of the bookmark context
Import/Export your bookmarks to other tools
Pricing: Free and $36 Yearly
Platform: Web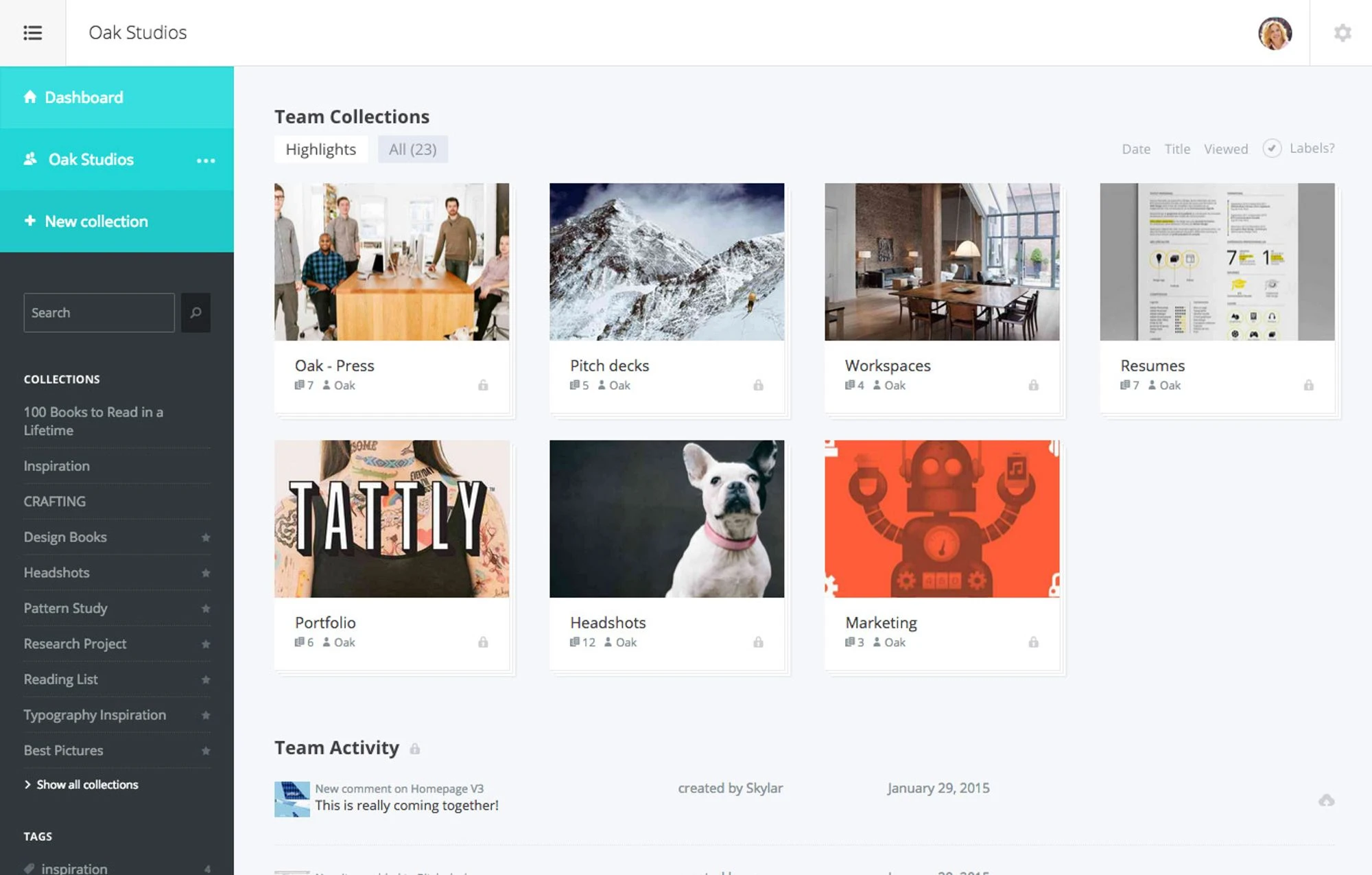 Image from Dropmark
Looking for somewhere to store your links and collaborate on them together as a team? well, Dropmark enables you to do that. Create multiple teams and add collections of links to achieve your daily goals by yourself or together with a colleague. Furthermore, make your bookmarks easy to be located by adding tags and keywords to give them a unique identity.
Best for:
Collaborating with others
Adding tags and keywords to your bookmarks
Platform: Web, iOS, and MacOS
Pricing: Free, $5/Monthly and $48/Yearly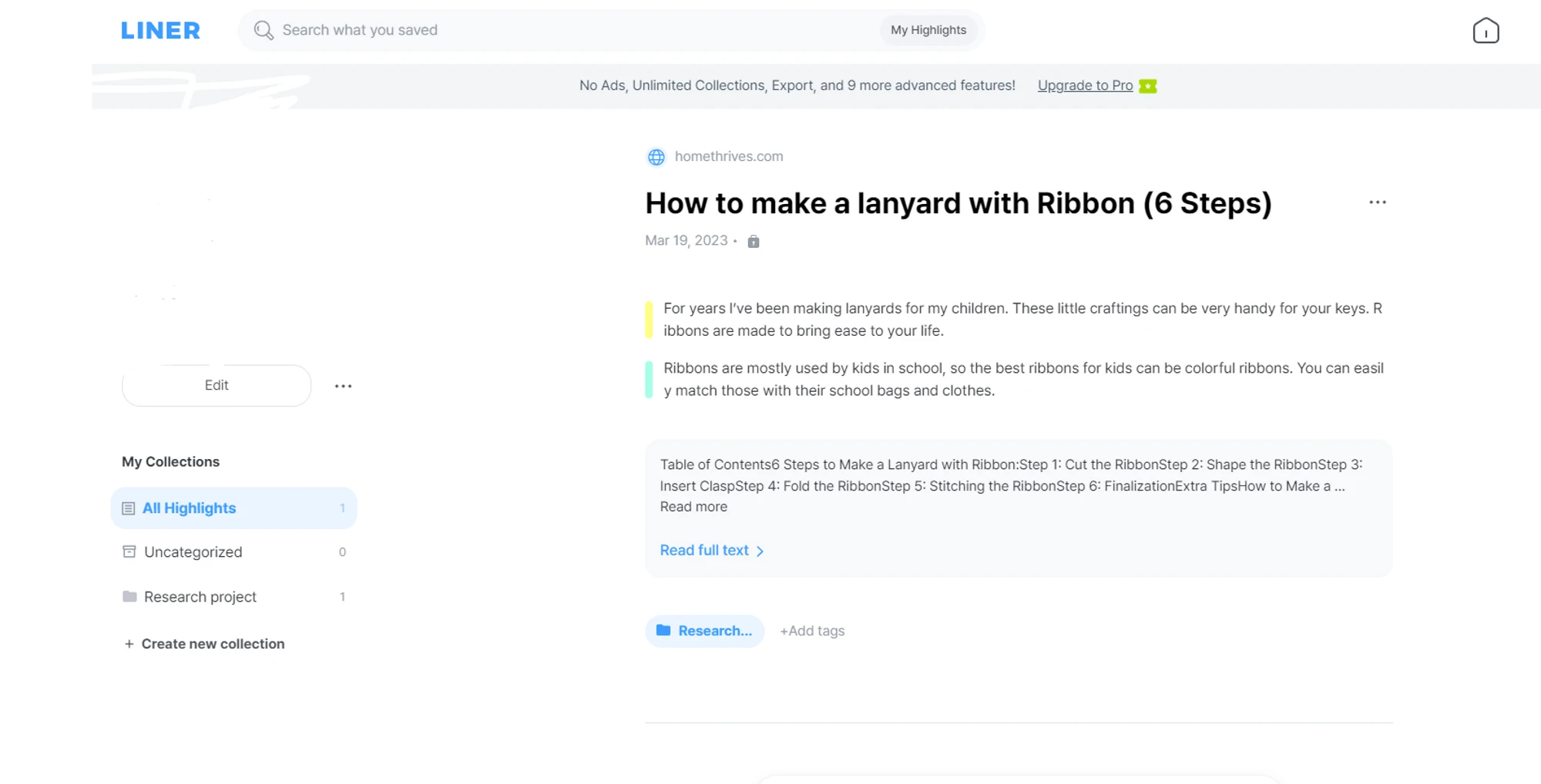 Image from Liner
Don't wanna spend a lot of time on one bookmark? With liner you can highlight the specific parts from the bookmark, whether it's a paragraph from an article or a certain scene in the video, it's all possible with liner. Also, you can sort your bookmarks in different formats like Text, Video, PDF, and ebook.
Best for:
Highlighting parts in saved bookmarks
Organizing different types of content format
Platform: Web, iOS, and Android
Pricing: Free and Monthly $4.99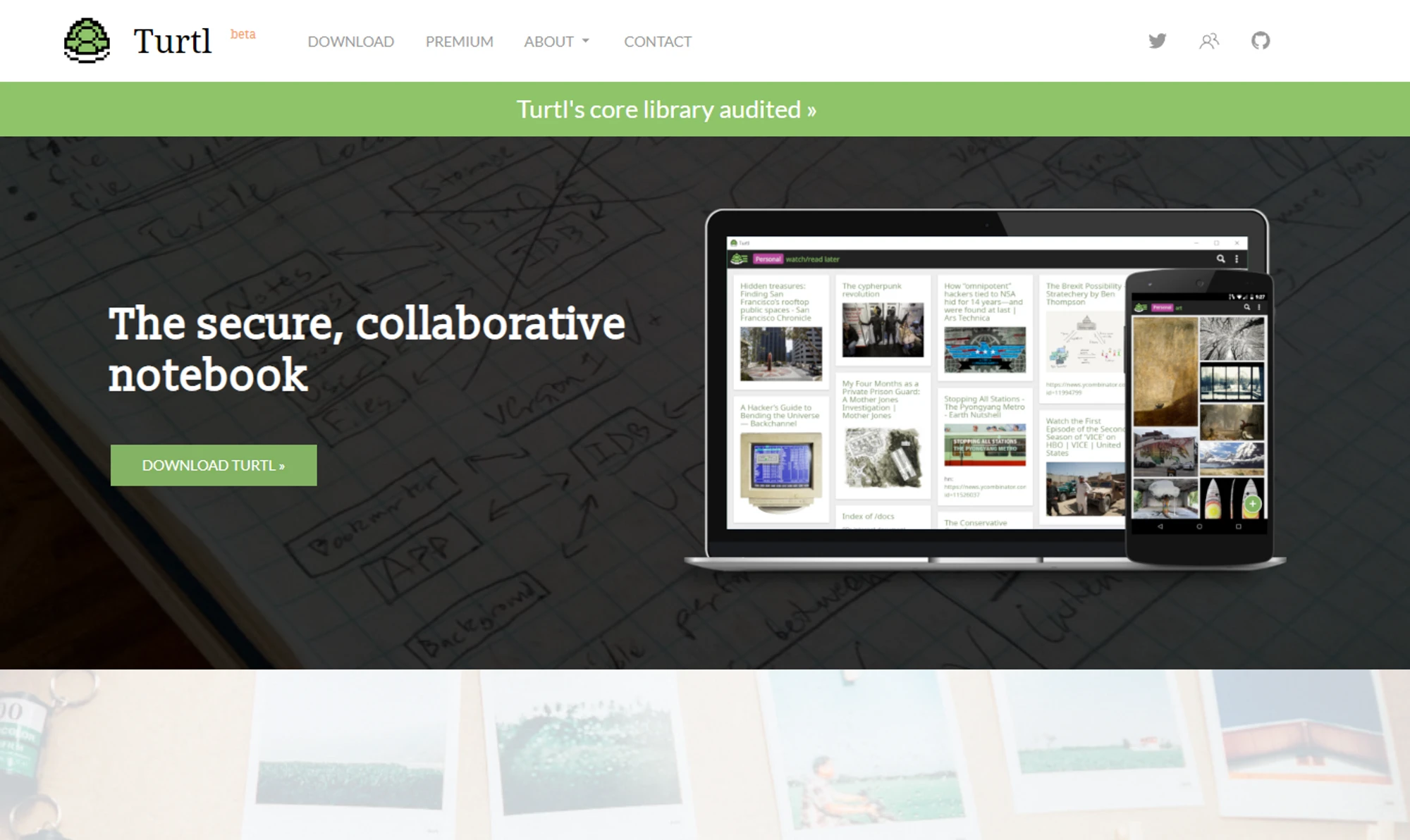 Image from Turtl
Turtl is an application to help you organize your bookmarks, the tool comes with a very simplified layout where you can store your bookmarks, Passwords, and other important files with tags and notes. This bookmark app can be used to save links for your research project or other things that you want to view later. However, the tool only works when you install this on your device, after you install it on your device you can pair it with the Turtl browser extension to save webpages in the application.
Best for:
Saving bookmarks data inside your device
Share your bookmark data with others
Platform: Web, Android (iOS coming soon)
Pricing: Free and Monthly $3
Image from Pearltrees
Pearltrees is among the best bookmarks manager, the tool comes with unlimited bookmarking possibilities, and the extension makes it even easier to save bookmarks and keep your time on the internet productive. More importantly, You can share a complete collection of bookmarks through your connections on Pearltrees or by sharing your permalink with others.
Best for:
Changing the layout of bookmarks by adding section titles, images, and profiles
Finding relatable content of your saved bookmarks on the internet
Platform: Web, iOS, and Android
Pricing: Free and $2.99 Monthly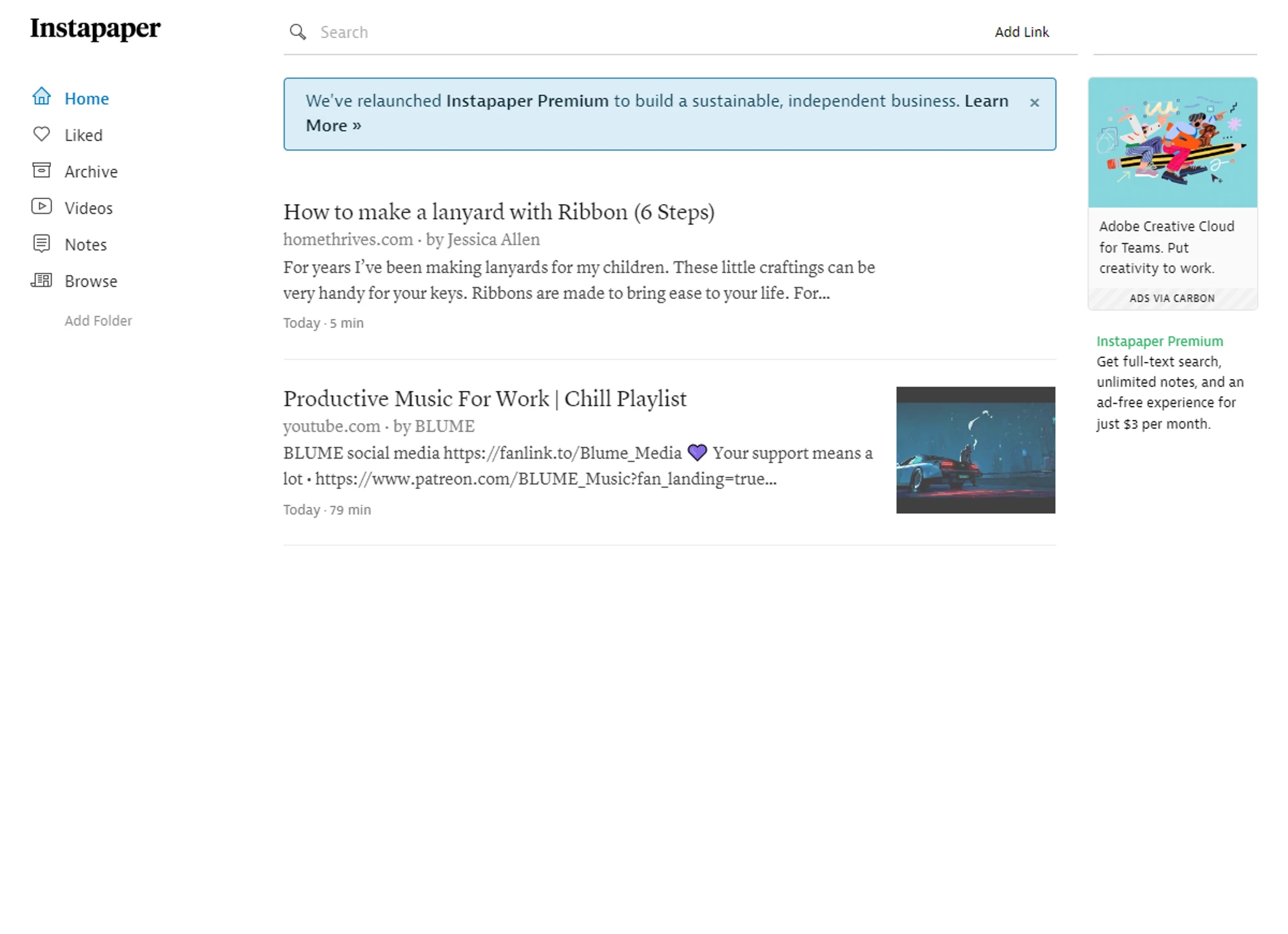 Image from Instapaper
Instapaper is a favorite bookmarklet for people who read a lot online but it's more than that. You can use this tool to create your custom bookmark libraries where you can save Articles, Videos, notes, and much more. The tool works with a browser extension, which allows you to save webpages to your Instapaper feed with just a click.
Best for:
Viewing your bookmarked content on your phone
Offline reading, you can download articles and read them even when you're not connected to the internet
Platform: Web, Android, iOS, and Kindle
Pricing: Free and $2.99 Monthly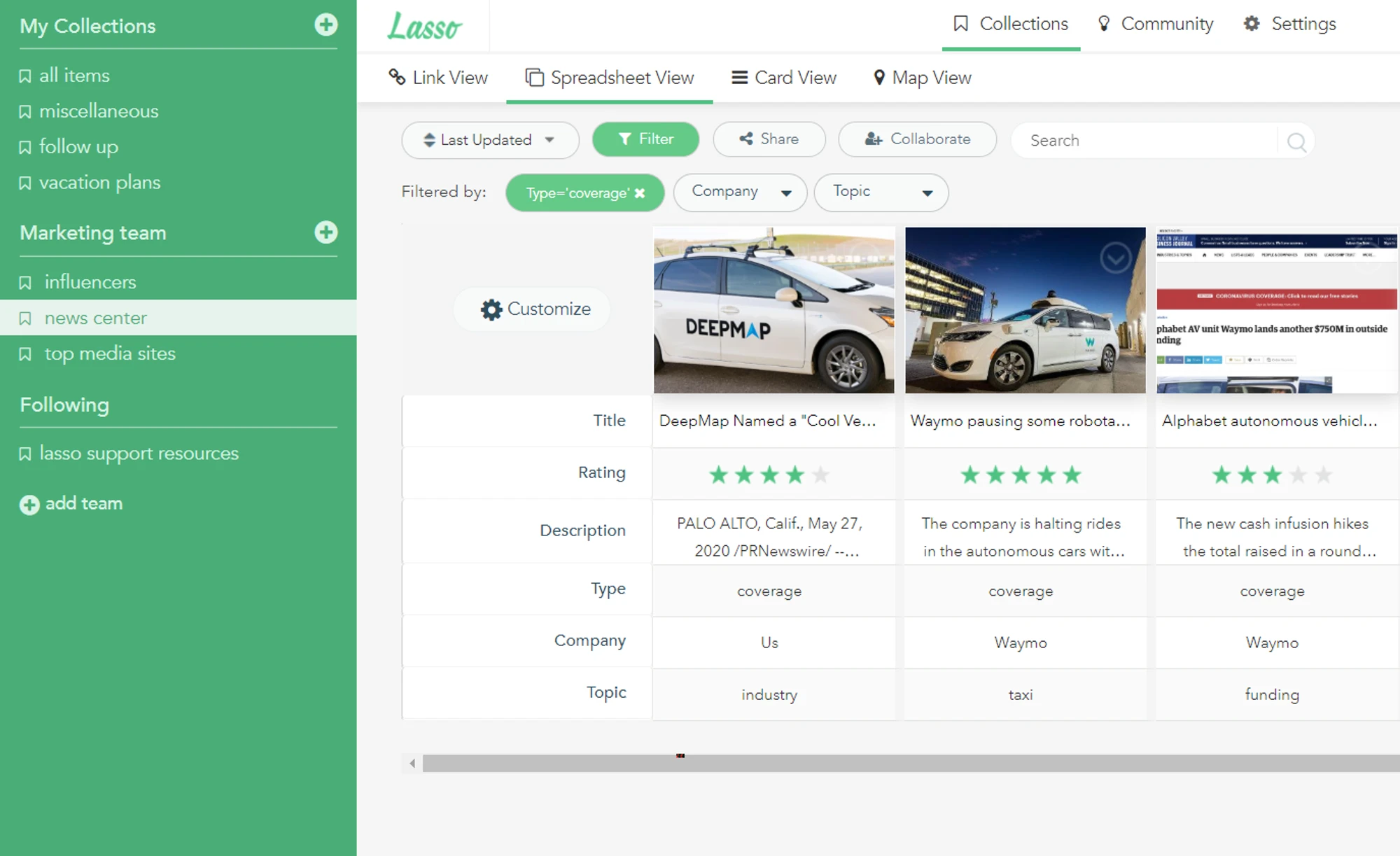 Image from Lasso
Want to organize your bookmarks in a better way? Well, Try lasso. The tool lets you create custom formats for your bookmarks, this allows other users to give feedback on your saved bookmarks and add also rate your bookmarks with stars. The tool has multiple layout options like Link View, Spreadsheet View, and Card View which makes it more convenient to identify and find what you're looking for.
Best for:
Saving bookmarks and categorizing them with multiple options
Inviting others to collaborate on your bookmark collection and give their feedback
Platform: Web, iOS, and Android
Pricing: Free
Best online design communities you should join to get inspired.
---
Conclusion
No doubt. these are the best bookmarks apps that will put an end to your bookmark organizing trouble, you will no longer need to save bookmarks in your browser's built-in bookmark manager which gets really messy sometimes.
The list of bookmarks above is made to save you time and energy by organizing your bookmarks appropriately. Also, these tools had to be on our list because of their ease of use, however, some of them do a lot more than just bookmark the web pages.
You should consider your needs before choosing one of these, as some of them are more efficient when used by a group of people or an organization.
Video from Eagle (Add and sort assets)
Does organizing files on your computer take too much of your time? Save your time and give Eagle a try, Eagle is built to help you with your organizing needs. Whether you want to sort your bookmarks in a better format or your other digital assets, Eagle is one solution for all your media and other files. You can create folders to store your videos, audio files, GIFs, PSD, and many others as it supports over 90 formats.
Use Eagle for 30 days free and keep your workflow efficient, Stay Productive with Eagle!