11 Best Practices & Tools For Optimizing Collaboration Process
Team collaboration is a key element in improving the designs and creative outputs of an organization. Those can include graphics, videos, written copies, and other creative collaterals that you might need for marketing, human resources, and other functions. When we allow for more collaboration, teams can bring the best out of each other and help the company succeed. So if collaboration is that crucial, why do many teams still struggle to collaborate well?
We often hear companies talk about collaboration so much that it's become a cliche of sorts. But truth be told, it's much easier said than done. When designing new products, graphics, campaigns, and so on, we have differences in opinion. There's a lot of variation in our approach to things. But even with all of the differences we have, it is still possible to collaborate.
In this article, we will talk about some practices that create avenues for collaboration and the best collaboration tools to help us on that journey.
The Case for Collaboration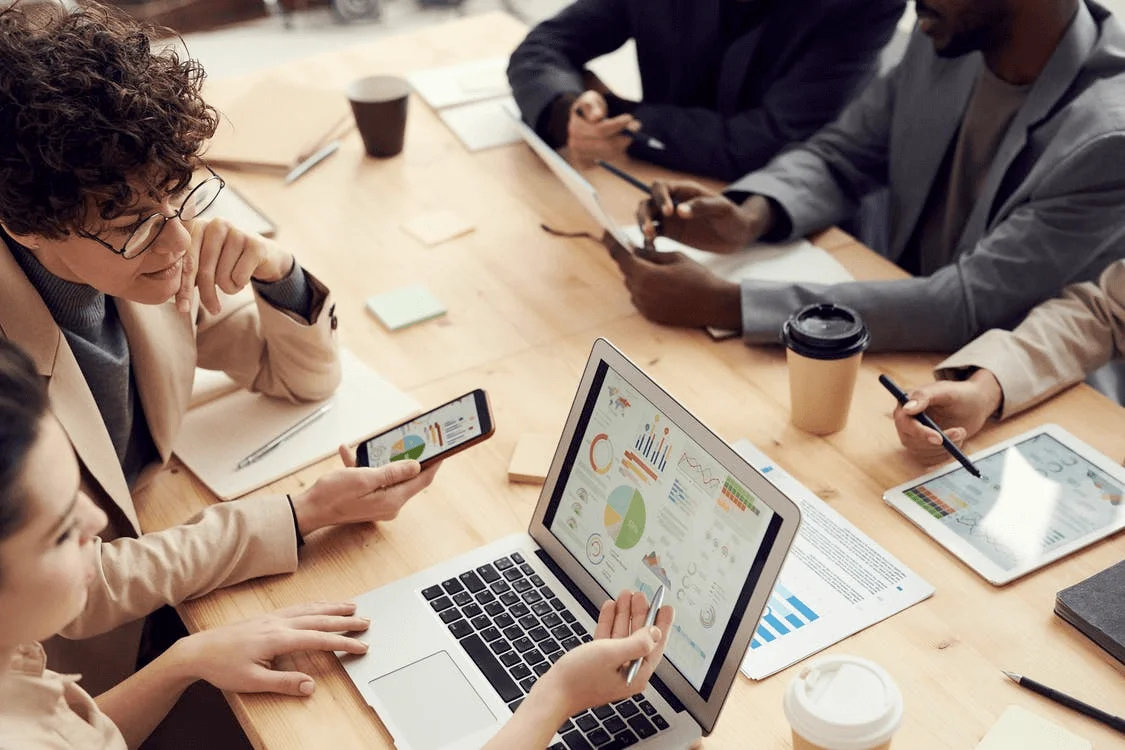 It's not uncommon for people to come into conflict with a colleague or two at work. Accordingly, some teams could think that the synergy they seek in their team isn't achievable, especially among larger groups. But collaboration is never impossible in any team. Bureaucracy and work politics might seep in now and then. Still, teams should make a deliberate effort to collaborate. That involves openly sharing ideas, helping each other succeed, exchanging best practices, participating in collective efforts, and so on.
There are many collaboration tools that teams can also use to facilitate that process. A look at best collaboration software reviews will give you a list to start with, but you'll also need to understand the practices and applications for each tool. The next parts of this article will look into the practices we need to build in our teams to encourage teamwork and the collaboration tools we can use to support those efforts.
---
7 Practices for Better Collaboration
Collaboration requires a deliberate effort from leadership and the team to work with more cohesiveness. While we will have our moments of disagreement or differences, achieving better collaboration will allow us to polish our ideas and refine our results.
When done consistently for extended periods, design teams will be able to create more opportunities for a healthy exchange of ideas. So let's talk about team collaboration best practices that encourage team cohesiveness.
1. Understand that not all conflict is bad
Most people think that conflict with others is an enemy to better collaboration. But if harnessed well, conflict can lead to better unity and cohesiveness. We might not always agree with each other, but it's in those moments of disagreement that we're able to stress-test ideas.
Teams appreciate the value behind having hard conversations behind closed doors. When design teams—and any team for that matter—can work ideas out with passion while also balancing a sense of mutual respect, we're able to verify ideas better and improve them so they become more resilient in the face of contingencies. But we must always remember to stay tactful and respectful when engaging in healthy team conflict.
2. Clarify objectives before every new project
Through a design or launch process, teams often might find themselves a little lost in the day-to-day. When that happens, it's easy to maneuver away from what we want to achieve, especially when we don't clarify objectives early on and create cadence structures to check whether we're still going down the right track.
Let's say that you're working on a marketing campaign for a new product. Sometimes, when creating the collaterals—graphics, videos, copies, and so on—for these campaigns, the main message of the marketing campaign can get lost in individual expressions.
What are the unifying messages of the campaign?
What does the campaign want to achieve?
Are you looking to raise awareness, drive sales, or improve a brand's reputation?
Those guiding objectives will help the team stay on the same page throughout.
3. Take revisions in rounds
Through the design process, there will be a lot of revisions and changes needed on an output. People joke about revisions on creative work nowadays. But the truth is that poor revision systems can hurt a company significantly. It burns out creatives and leaves very little room for creative exploration if unchecked. While revisions are often inevitable for design teams, we can find more efficient ways to work through them.
When passing revisions to creatives, it's also important that you establish clear communication and give as much detail as possible. Make sure to track revisions to avoid overworking and under compensating creative team members.
4. Designate a person for key approvals
Have you ever been in a scenario where one manager or boss asks to make the font for the website Open Sans and another asks to make it Montserrat? We all know the uneasy feeling of being torn between two preferences. That's why teams should be clear about who gets the final say when making key approvals to designs.
Ideally, that decision is left to the person with the best creative sense, like an Art Director or Marketing Manager. That's not to say that other people in the team can't note suggestions and observations. But when push comes to shove, all creatives in the team will defer to one person who has the final say when deciding what a poster, video, or ad is going to look like.
5. Set agendas for your meetings
Companies waste millions of hours every year on unproductive meetings. One analysis shows that weekly meetings can burn up to 300,000 work hours a year. Not all meetings achieve better collaboration and teamwork.
But just like anything in business, bad meetings can be fixed. First, we need to be clear about our agenda. Setting an agenda can help cut meeting times by up to 80%. But it's a wonder why only 37% of meetings in the United States have a fixed agenda. When you're setting a meeting, it helps to be clear about what the meeting will be about and what you hope to achieve after. By doing so, we ensure that meetings stay productive and that we get things done with lesser effort and time.
6. Focus on chemistry, not just competence
Undoubtedly, getting a skilled creative is a-must when building teams. But we are starting to realize that competence alone isn't enough. We also have to have people in our team that mesh well with everyone else if we want people to collaborate better.
On top of writing or graphic designer skills, check if your staff can communicate with team members properly, respond with tact, work well with others, take criticism well, and so on. When your team has struggles with chemistry, take time to focus on improving your team dynamics. In some cases, maybe taking a day or two for an offsite team building or getaway could help.
7. Don't shoot down ideas
When working with design teams and creatives, it could be common for members to shoot each other's ideas down during meetings or brainstorming sessions. This kind of practice isn't always as helpful. When we create a culture of debunking ideas at the onset, we can actually discourage critical thinking and collaboration.
One of the collaborative strategies examples that you might use instead is to do idea dumps first and then prioritize them based on which ones are low-hanging fruits that you can implement sooner than the rest. Give people the time to explain and defend their ideas before turning them down. For all, you know that crazy idea your colleague shared could have been the game-changing concept your company has been waiting for all this time.
---
Tools For Better Team Collaboration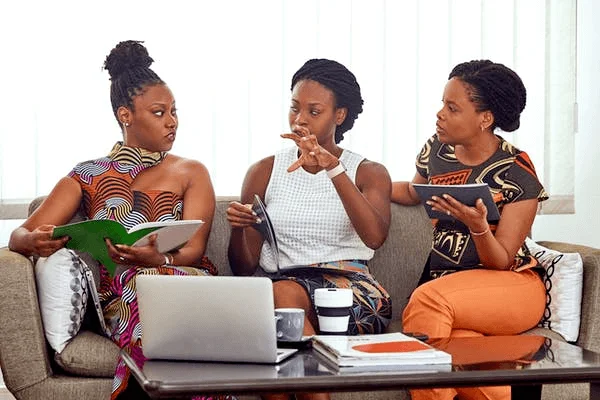 So now that we've talked about best practices that encourage collaborations, the next thing to look at are the tools we need to use to support that effort. So why use collaboration tools in the first place? We live in a day and age where technology has become an undeniably crucial part of team dynamics. They can help us communicate, share ideas, and facilitate projects and efforts more efficiently when used well.
In this article, we'll look at three categories of apps and some great alternatives for each one. The three categories include:
Project management tools
Ideation tools
Communication tools
Let's look at each category, why they matter, and some great alternatives for apps for each of these types of tools.
---
8. Project Management Tools
While only 46% of organizations make project management a priority, those that do can achieve so much more together. Project management tools are apps and software that help teams and organizations share tasks and deliverables amongst work colleagues. Managers can assign tasks to their team members and everyone else can share their progress, concerns, and so on with each other on the app.
A project management tool helps a team manage deliverables, deadlines, specifications, and instructions in one centralized dashboard. By giving team members access to these tools, managers can ensure that people deliver their outputs on time and that everyone can send updates and output on the dashboard too.
Some examples of project management tools:
Monday — A popular project management system that has many automation capabilities that make the project management process faster and more convenient.
Trello — One of the simplest project management and collaboration tools available for use to teams and professionals.
Notion — One of the most popular productivity tools today. It provides various functionalities and templates that individuals and teams can use to manage deliverables.

---



9. Ideation Tools
When coming up with a website, game design, or marketing campaign, there must be a few ideation meetings or brainstorming sessions. If you're looking for a tool outside of the traditional whiteboard and marker, many tools can help you and your design team come up with great concepts for your final output.
Some examples of ideation tools:
Whimsical — An easy-to-use virtual whiteboard for you and your team to create idea boards, flowcharts, UX wireframes, and so much more.
Miro — A more robust version of Whimsical that allows multiple people to add ideas to during meetings and brainstormings.
Mural — A card-based app that operates on virtual sticky notes. This tool makes it easy to move ideas around when you need to batch or categorize action plans, event ideas, marketing efforts, content topics, and so on.

---



10. Communication Tools
The COVID-19 pandemic showed us that it's highly possible to work with your team even if you're not in the same building or country even. Communication tools became all the more popular during this time. Here are the most popular tools that became a hit in the pandemic and will become crucial in allowing more collaboration moving forward.
Some examples of communication tools:
Slack — Think of Facebook Messenger for work teams with more security and capabilities. That's what Slack is. One of the more revolutionary parts of Slack is the slew of integrations it has with productivity tools that allow for more team collaboration and that build team camaraderie in a virtual setting.
Gather — What Gather does is make team virtual conferences a little more fun by bringing users into a virtual space that mimics a role playing game. With Gather, teams can build cartoonized avatars and environments that allow them to walk around and speak with, network, or exchange ideas with other members of the team.
Zoom — Zoom's popularity has grown massively over the past few years. It's one of the most popular video conferencing tools today.



---



11. Asset Management Tools
Asset management tools are places where teams can store files, documents, and other digital assets so that it's easy for everyone to find. These services are more than just cloud folders. They provide better organization, filtering, and categorization for designers and creative teams. This kind of tool eliminates hours wasted searching for certain files and storing various versions of the same design assets.
Some examples of asset management tools:
Eagle — This tool helps speed up the file-storing process. Designers can use Eagle to store design inspirations and design files for easy access and sharing.

---



Collaboration is Key to Success
When working towards a goal, one will quickly realize how much easier and more efficient things would be if done in the context of teams. Hence, collaboration truly is one of the keys to success. And while it's not always easy to achieve team collaboration, making every effort to spur it will be worth the time, energy, and investment.