How to Become a Graphic Designer with No Experience 2023
What is a graphic designer?
A graphic designer is a visual storyteller who uses design elements to develop the layout and design of advertisements, brochures, magazines, packaging, logos, and corporate reports to meet specific commercial or promotional needs.
Although nearly all industries and sectors use graphic design, some industries require a graphic designer's expertise more than others. These include:
Website development
By increasing a website's visual appeal, graphic designers help companies resonate with their audience and communicate their brand values. An attractive-looking, user-friendly website is likely to generate more traffic, which translates into higher revenue because of better search engine rankings.
Print media
Everything from billboards to magazine covers, marketing logos, product vector images, banners, and newspaper formats heavily depend on graphic designers.
Gaming
A graphic designer is responsible for a game's design, visual layout, and components like high-end visuals. The better the user interface, the better the player's experience as they interact with it.
Social media
Graphic design is part of a social media platform's content strategy. They rely on graphic design for their visuals as well as to improve their storytelling, advertising, and marketing goals.
---
How to start your career in graphic design
Many people want to get into graphic design but don't know where to start. Even if you have no prior experience, there are still ways that you can break into the graphic design field. Here's what you need to do:
Study basic graphic design principles
This will give you a strong foundation on which to build your graphic design career. You can find plenty of resources online or in books that will teach you the basics of graphic design.
Having a firm understanding of graphic design principles will allow you to start putting them into practice by working on your own projects. This will then give you the chance to build up a portfolio, which is essential for getting hired as a graphic designer.
To be a successful graphic designer, you'll need to understand the fundamentals of design principles, which influence user interaction and create an emotional impact to improve user experience. You'll need to learn:
Visual hierarchy - Essential to user experience, visual hierarchy allows the most important visual elements to stand out. This can be done by using particular typography, for example.
Negative space - Also known as white space, it allows elements to stand out better and prevents users from being overwhelmed.
Design layout - This includes contrast, balance, proportion, size, and patterns. With a solid understanding of design layout, you'll be able to add emphasis to the areas you want the user's eye to be drawn to.
Color theory - By appealing to people's emotions, you can get high-value elements to stand out in the right way, like CTAs for example.
Balance - Visually appealing designs should be balanced and uncluttered to prevent user fatigue and distraction. This means ensuring your design is structured in a way that's understandable and coherent.
Clear communication - A great design that communicates a message quickly, even complex concepts, factors into user experience and can generate higher conversion rates for your website.
Movement - This refers to the way the eye travels over a design and is mainly accomplished through positioning and emphasis of elements.
Repetition - This is used to reinforce an idea and unify a design that features different elements. Repetition in formatting, for example, signals that a particular element is just as important as another.
Originality and familiarity - While originality is essential, studies have shown that familiarity allows users to remember messages more easily and prevents user fatigue.

---



Take an online graphic design course or earn a certificate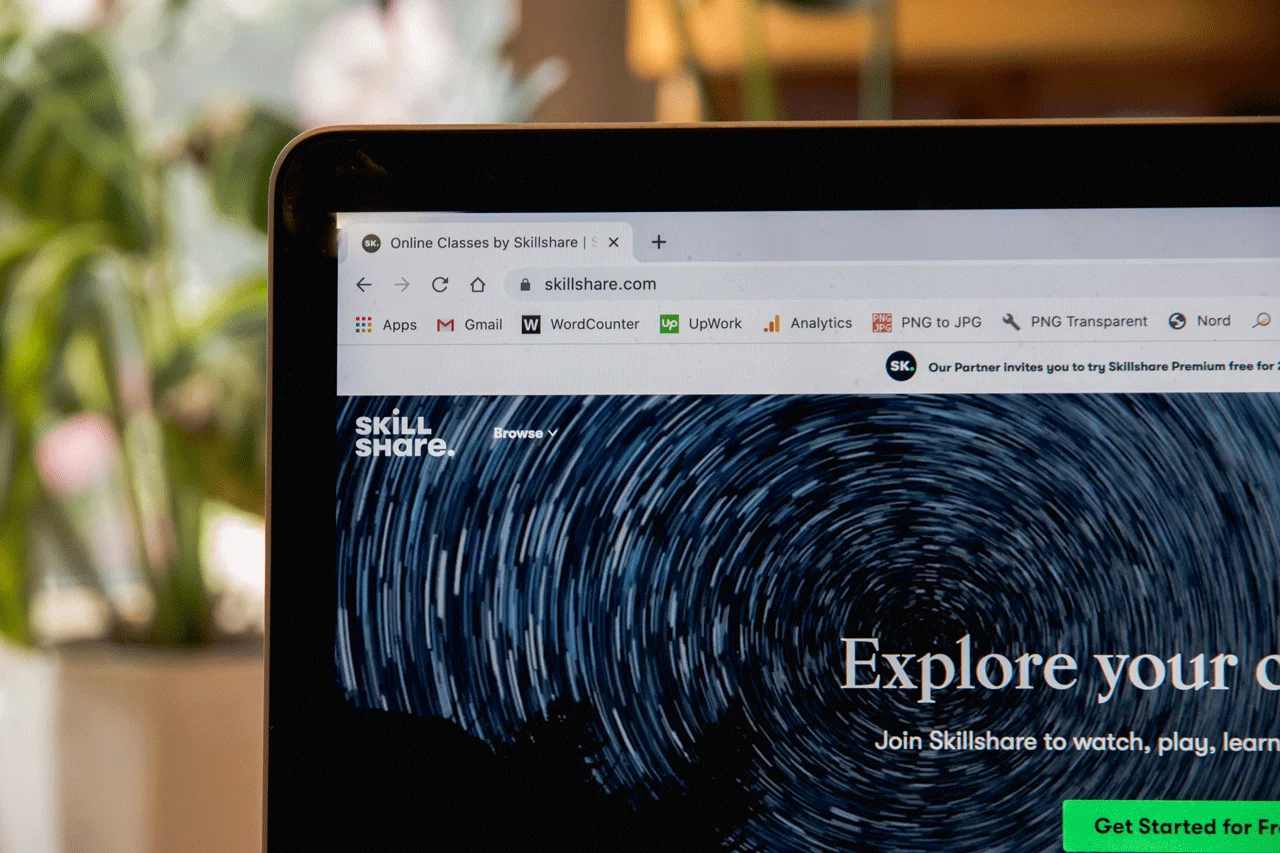 Image from Unsplash
If you want to become a graphic designer but have no experience, taking an online graphic design course is a great way to get started. With so many options available, some things to consider before signing up include the length of the course, the topics covered, and pricing.
Here are 6 of the top recommended online graphic design courses in 2022:
Graphic Design Fundamentals by CreativeLive
As the title suggests, this course is designed with beginners in mind. You'll cover topics ranging from designer toolkit elements to color theory and typography. Additionally, you'll get some hands-on experience through projects as well as a deeper understanding of brand identity.
Length: 5.5 hours of on-demand video
Cost: $49
Graphic Design Specialization by CalArts (Coursera)
This program is taught by well-known faculty members of the renowned California Institute of the Arts and is geared toward beginners. It contains video lectures, practical assignments to complete, and additional materials along with an active community for peer reviews.
Length: 5-6 months with a 4-hour week pace
Price: Included in the Coursera subscription fee ($59/month or $399/year)
Graphic Design Masterclass - Learn Great Design (Udemy)
A bestselling course on the Udemy platform, this Masterclass is aimed at beginners and combines graphic design basics with theory and real-world application projects. You'll also find a helpful section on how to choose your specialization or niche, which is great for beginners who could be feeling overwhelmed by options.
Length: 15 hours of on-demand video
Price: Fees vary since Udemy often has timed sales.
Become a Graphic Designer (LinkedIn Learning)
You'll get to use InDesign, Illustrator, and Photoshop to build a foundational knowledge of design elements, typography, color, and layout, as well as explore the design process to build your own projects.
Length: 27 hours of on-demand content
Price: Included in the LinkedIn Learning subscription fee ($19.99 per month annually or $39.99 monthly)
Graphic Design Courses (Skillshare)
You can develop your graphic design skills from a beginner to an advanced level thanks to Skillshare's selection of graphic designer courses. You'll be able to learn everything from basic design concepts to the best tools and techniques used to create beautiful designs.
Length: Varies depending on the course
Price: Included in the Skillshare subscription fee ($32 per month or $168 per year)
Skillshare Summer Sale: Start Fresh With 50% Off! (Coupon Code: affdtp50. Valid until July 9th.)
Graphic Design Bootcamp (Udemy)
In this bestselling course for beginners, you'll learn how to use Photoshop, Illustrator, and InDesign to create both print and web design projects like logos, websites, business cards, and posters, among others.
Length: 15 hours of on-demand content
Price: Fees vary since Udemy often has timed sales.
In addition to courses, you can also learn on the go with graphic design podcasts covering a range of topics designed to keep you up to date on industry trends and help you improve your skills.
---
Learn essential graphic design tools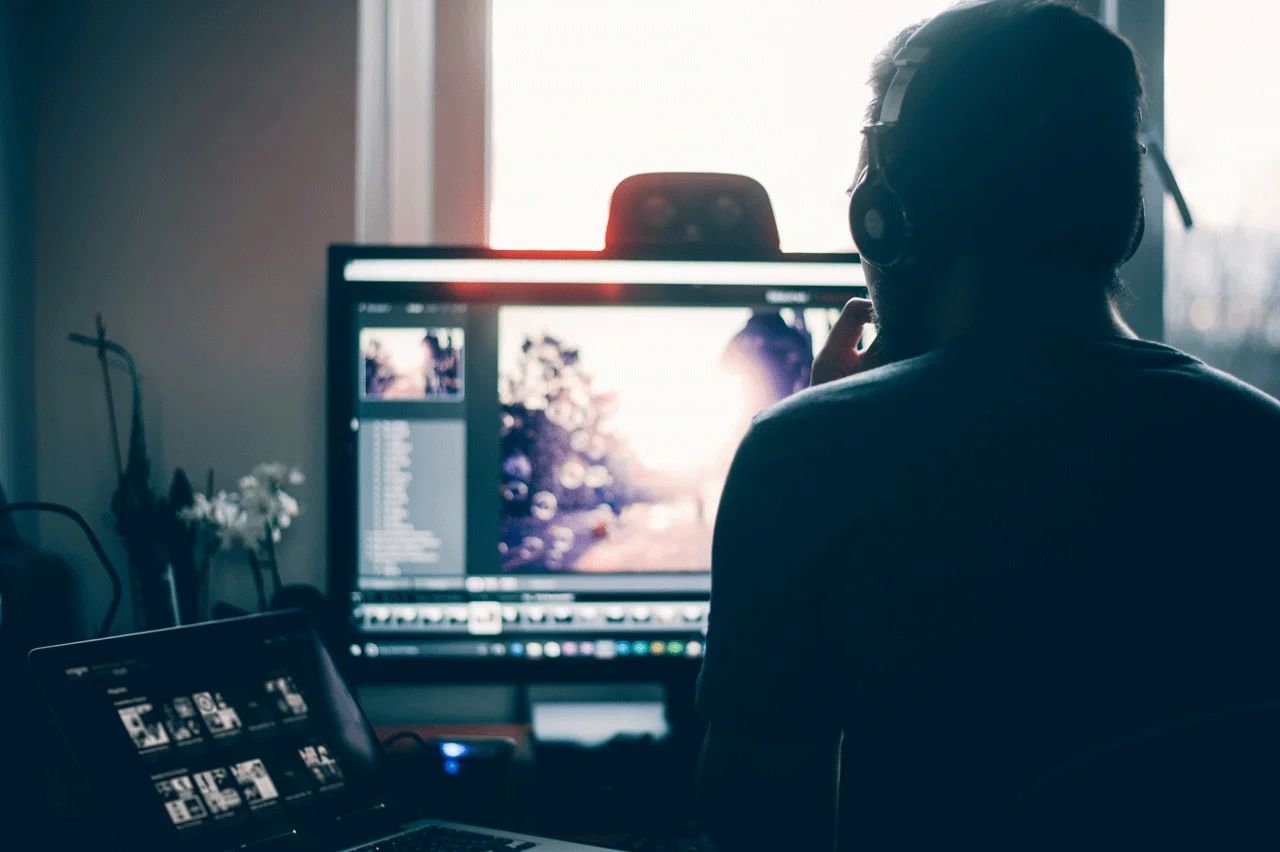 Image from Unsplash
As a graphic designer, you'll need to use specific tools to create your designs. While some of these tools can be learned on the job, it helps to have a basic understanding of them before starting your career.
Here are 5 of the top essential graphic design tools you should learn to advance your career in 2022:
Adobe Illustrator
Whether you want to start from scratch or use an existing template, Illustrator is a great graphic design software that features a solid selection of vector design tools and sets the standard for professional graphic designs. You'll also benefit from its integration with other Adobe editing tools and compatibility with Windows, Mac, iPad, and Android.
Cost: $31.49 for the monthly plan and $20.99 per month for the annual plan
Affinity Designer
With its intuitive interface, Affinity is a great choice for beginners due to its user-friendly features, unlimited artboards, time-saving tools, and the ability to preview changes in real time. It's compatible with Windows, Mac, and iPad.
Cost: one-time purchase of $54.99 for Windows and Mac or $19.99 on iPad
Procreate
Made exclusively for iPad and Apple Pencil support, you get to preview your work in 3D in real time. While Procreate is relatively user-friendly, the large selection of templates, fonts, and customization options may be a little overwhelming for beginners.
Cost: $9.99 and only available on the App Store
Adobe Photoshop
Adobe features a number of image editing tools to support graphic designers of all levels, whether you're just starting out or you're a seasoned expert. You'll benefit from its user-friendly interface and its integration with other Adobe programs along with tutorials and a generous library of images and templates. It's compatible with Windows, Mac, iOS, and Android.
Cost: $20.99 per month for the annual plan or a one-time annual subscription fee of $239.88
Pixlr
With its simple and easy-to-use interface, you can create images quickly with this photo editing software available in both basic and advanced options. Even as a beginner, you'll be able to create professional images with Pixlr.
Cost: Free with the basic plan. A Premium subscription starts at $3.99 per month and a professional plan at $14.99 per month.
If you're on a budget or you're looking to shop around first, there are many free online design tools available to find the best ones to develop your skills.
---
Hone your graphic design skills through personal projects
One of the best things you can do when you have no experience in graphic design is to work on personal projects.
By doing so, you'll not only build on the graphic design basics and software skills you picked up during your courses, but you'll also get a feel for the creative process while building a portfolio that you can show to potential employers. If you find yourself in need of ideas to get started on a project, take the time to look through websites for design inspirations.
Some particularly in-demand technical graphic design skills you can develop while working on personal projects include:
Ideation
Typography
Font selection
Ability to follow brand guidelines
Design principles
RGB and CMYK
UX and UI Design
Technology skills (HTML, CSS, JS)
Photography
Photo editing
Note that drawing skills aren't required for most graphic design jobs. Although they can be useful to plan out concepts through sketches, you'll be using design software to create mockups all the way through to the final design product.
Graphic designers also need a range of soft skills to complement their hard skills and facilitate effective communication, collaboration, and relationship building with colleagues and clients.
The top graphic designer soft skills you'll need to be successful are the following:
Communication skills
Problem solving
Time management
Creativity
Collaboration
Storytelling
Emotional intelligence
The good news is that most of the soft skills you'll need as a graphic designer are transferable skills. Whether you're already a working professional looking to transition into graphic design or a fresh graduate, you'll have developed some of these soft skills throughout your various academic and professional experiences.
---
Create a portfolio to showcase your graphic design work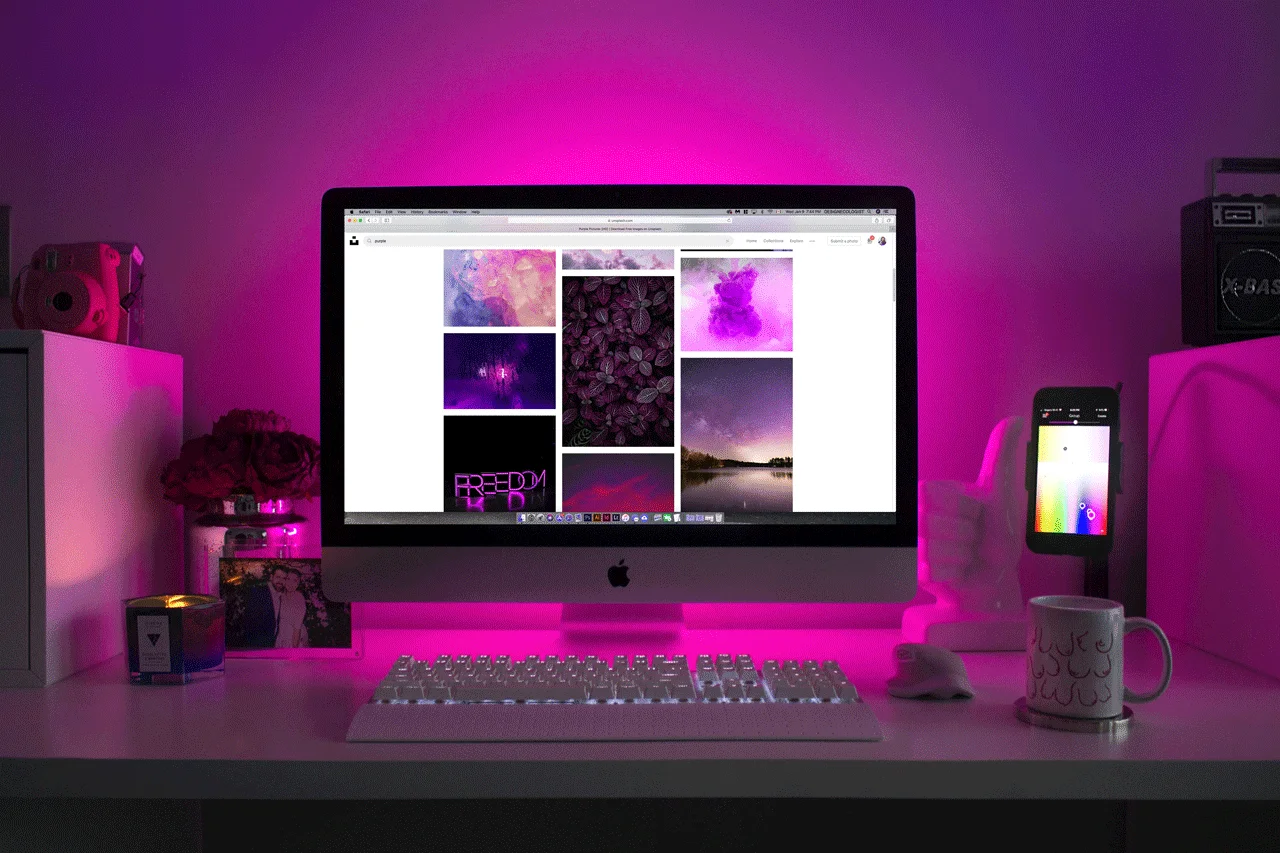 Image from Unsplash
Once you have a few projects under your belt, it's time to showcase your work with a portfolio. Include school projects, artwork, and other examples of your work that show your skills.
Just make sure you choose pieces that best demonstrate your relevant skills as a graphic designer. This means showcasing your sense of color, composition, and typography. If you're unsure of how to do this well, learn how to start a design portfolio first.
Next, you'll need to put your portfolio together. Include a description for each of your pieces, explaining what you did and why you chose this particular approach. And while having a physical copy of your portfolio is great when you attend job fairs and similar events, it's essential to also have a digital portfolio to easily show potential employers your work.
To impress clients, use one of these top portfolio websites for graphic designers:
Carbonmade
With a growing community of 2M+ live portfolios, Carbonmade offers a great portfolio-making service with no coding skill requirements. However, you may be tempted to try another website if you're looking for extensive customization options.
Cost: Free until your portfolio is live. Plans start at $9 per month
Adobe Portfolio
Adobe Portfolio is a platform where you can build and customize a website and pick your own domain name for a simple and all-inclusive site.
Cost: Plans start at $9.99 per month
Wix
Wix is known for its ease of use and attractive templates. This is a great budget option for those looking for a professional and well-designed site for free or cheap.
Squarespace
Squarespace allows you to fully customize your site with an impressive font selection to give you a polished, professional look.
Finally, don't forget to include some information about yourself on your portfolio website. Mention any relevant skills or software programs you're familiar with as well as any graphic design courses you have taken.
---
Create a strong job application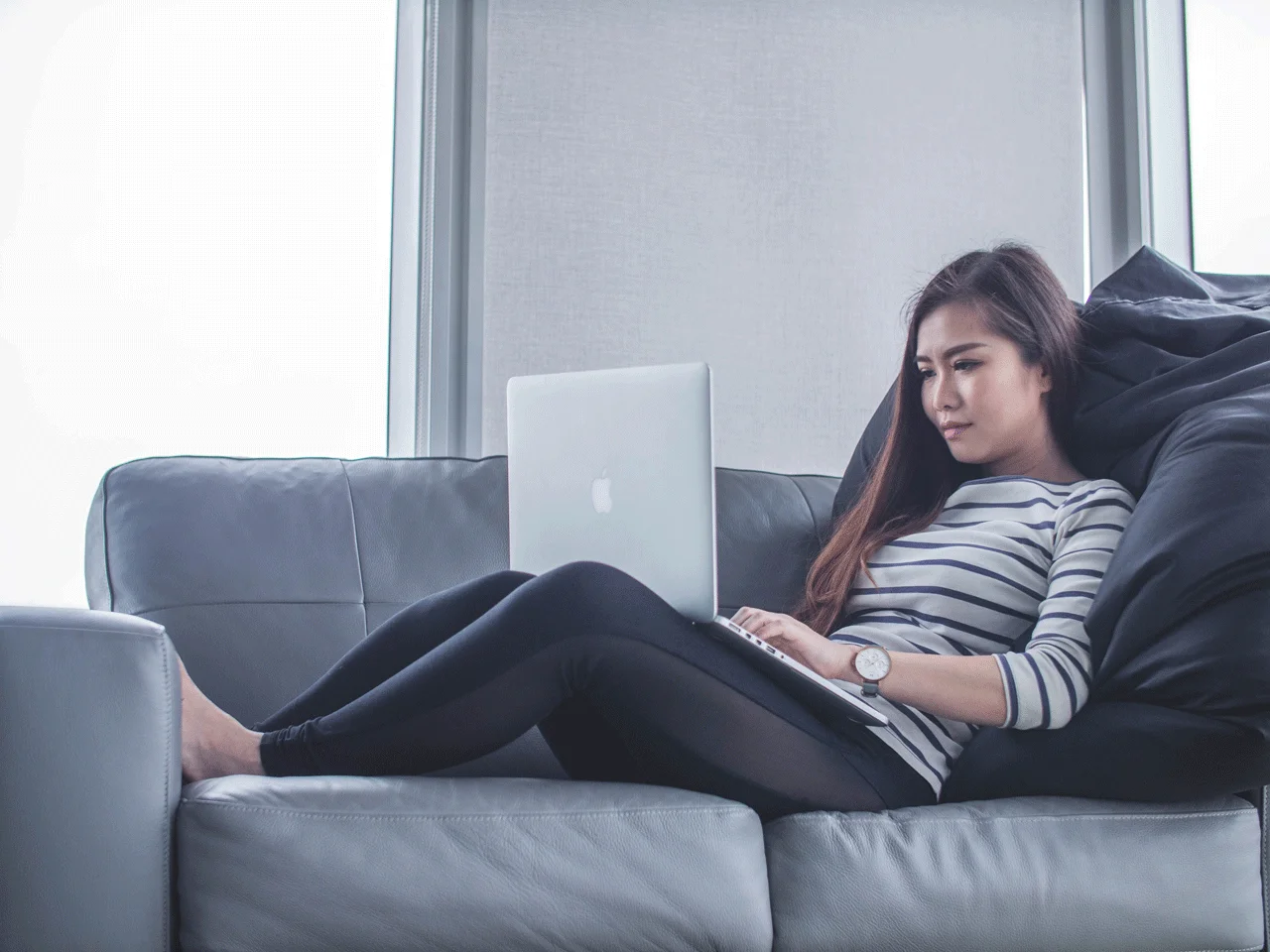 Image from Unsplash
In addition to a portfolio, a strong job application starts with a strong resume and a cover letter tailored to the job you're applying for.
While you may not have a lot of graphic design experience, there are ways to make your application stand out. So whether you're a fresh grad or switching careers, here are two tips to create a strong graphic designer job application:
Start with a strong resume
Make sure you include top graphic designer skills and relevant experience on your resume. You should also include any certifications you have, even if you're still in the process of completing them.
You can also add other jobs or internships that require graphic design skills like creativity and attention to detail, and don't forget to emphasize transferable skills such as communication skills and problem solving.
If you're unsure of how to fit your previous experience into a graphic designer resume, draw inspiration from other designers' and artists' profiles or look at sample CVs from your industry. This way, you'll know what employers are looking for and how to format this information in an industry-appropriate manner.
Complete your application with a beautifully formatted cover letter
A well-written and appropriately formatted cover letter is a document you pair with your resume to explain why you want a particular job and why you think you're the right person for that job.
This is your chance to elaborate a little more about what's not said on your resume. Explain how you make up for your lack of formal graphic design training with other relevant skills and experience and why you want to break into the field.
---
Tailor your job search
As a graphic designer with no experience, it's essential to tailor your job search.
This means specifying that you're looking for entry-level graphic design jobs in job search engines. You can also look for internships or volunteering opportunities, both of which allow you to learn and gain experience in the field, as well as potential references.
To find graphic design work, you can either perform a straightforward Google search to find companies and agencies with vacancies or go through traditional job boards like Indeed or LinkedIn for better filtering features to find a role that matches your profile.
Complement your job search by being active on platforms and websites catering specifically to creative professionals, like these specialized platforms for graphic design freelancers:
Behance:
Thanks to Behance's social media network, you can easily develop your professional network. And by displaying a strong portfolio on the site, you can gain more exposure and more job opportunities.
Applying for jobs is completely free and you'll get a personalized job recommendation tailored to your skill set and area of specialization, allowing you to find freelance work matching your expertise.
Dribbble:
This is a popular platform among creative freelancers and attracts a lot of traffic from companies looking for talent. You'll find a freelance design job board you can browse through to apply directly to job offers.
While creating an account on Dribbble to make a portfolio is free, you'll need a Pro Account to message project owners and a Pro Business account to be hired on the platform.
99Designs caters to graphic designers and uses a design contest model to assess skills in detail rather than a simple bidding model like on Upwork.
Something to note is that designers submit work before getting paid and the platform deducts a fee from your earnings on top of a 20% client introduction fee on your first $500 earned.
DesignCrowd:
Designers on the platform have access to thousands of potential clients, but the competition here is high. This can drive prices lower than on other similar websites.
DesignCrowd also takes a 15% commission on all payments you receive through the platform.
While these platforms cater to creative professionals, it's a good idea to understand how to get graphic design clients in other ways as well. Networking, for example, has the added benefit of increasing your chances for referrals. Being active in designer communities is also a good way to show your expertise on certain topics, which in turn helps potential employers trust you and increases your chances of being hired.
---
Conclusion:
Becoming a graphic designer with no experience is possible by exploring the many ways to learn graphic design and using the many resources available to help you get started. By following the steps above, you'll be well on your way to becoming a successful professional in this industry.