6 Best Ways To Make Extra Money From Your Design Ideas
Designers are always looking for ways to make more money and turn their designs into assets that continue generating income.
But designers often face common challenges when it comes to making money from their designs. One of the biggest problems is that people don't know how to get started. They may not have a lot of experience or they may not know how to market their work.
Another challenge is that many designers are afraid that they're "selling out" if they make money with their designs other than the traditional methods.
We all know how hard it can be to break these mindsets.
In this article, I'm going to show you just how easy it is to make additional money from your design ideas - whether you're a beginner or a seasoned pro.
But first, let me show you how the eagle app can help you get started quickly and easily.
Preparing to make big money with Eagle App
Eagle App is an excellent resource for designers who want to make money from their designs.
It's a lightning-fast and easy way to get prepared, and it provides all the foundational tools you need to start making money right away.
Here's how:
The Eagle App: an overview
As Eagle states itself, Eagle App is a better way to collect, search and organize your design files in a logical way and all in one place.
Organization becomes crucial as you begin and continue to monetize more and more of your designs.
What you need to get started with the Eagle App
All you need to get started with is Eagle App, an Eagle license and your design files.
That's all!
How to use the Eagle App for maximum profit
You'll want to have all your designs you want to monetize in one place where you can easily access them.
I suggest creating a folder. Name it something fun, like "Money Bag Vault", or simply use the emoji "💰💰💰💰" -- have fun with it.
Now take some time and go through ALL your designs in Eagle.
For each design ask yourself the following questions:
Can I monetize this design in more than one way?
Do I want to?
What is the best way to monetize this design? (I'll give you a list of ideas later on)
Is it ethical for me to monetize this design (does a client own rights to the design…)? (If so, the answer is no)
If you determine a design is monetizable, add it to your 💰 folder.
PRO TIP: Your "client reject" designs are perfect designs for your 💰 folder.
So dig up those old client folders, and make sure you add those designs your client rejected! Often these are the designs that make great profits!
Do you have all your monetizable designs in the 💰 folder?
Great! Now let's move on to methods to monetize your designs!
#1: Sell your designs online
One of the best ways to make money from your designs is to sell them online. There are a number of platforms where you can sell your designs, one of the easiest and fastest is Gumroad.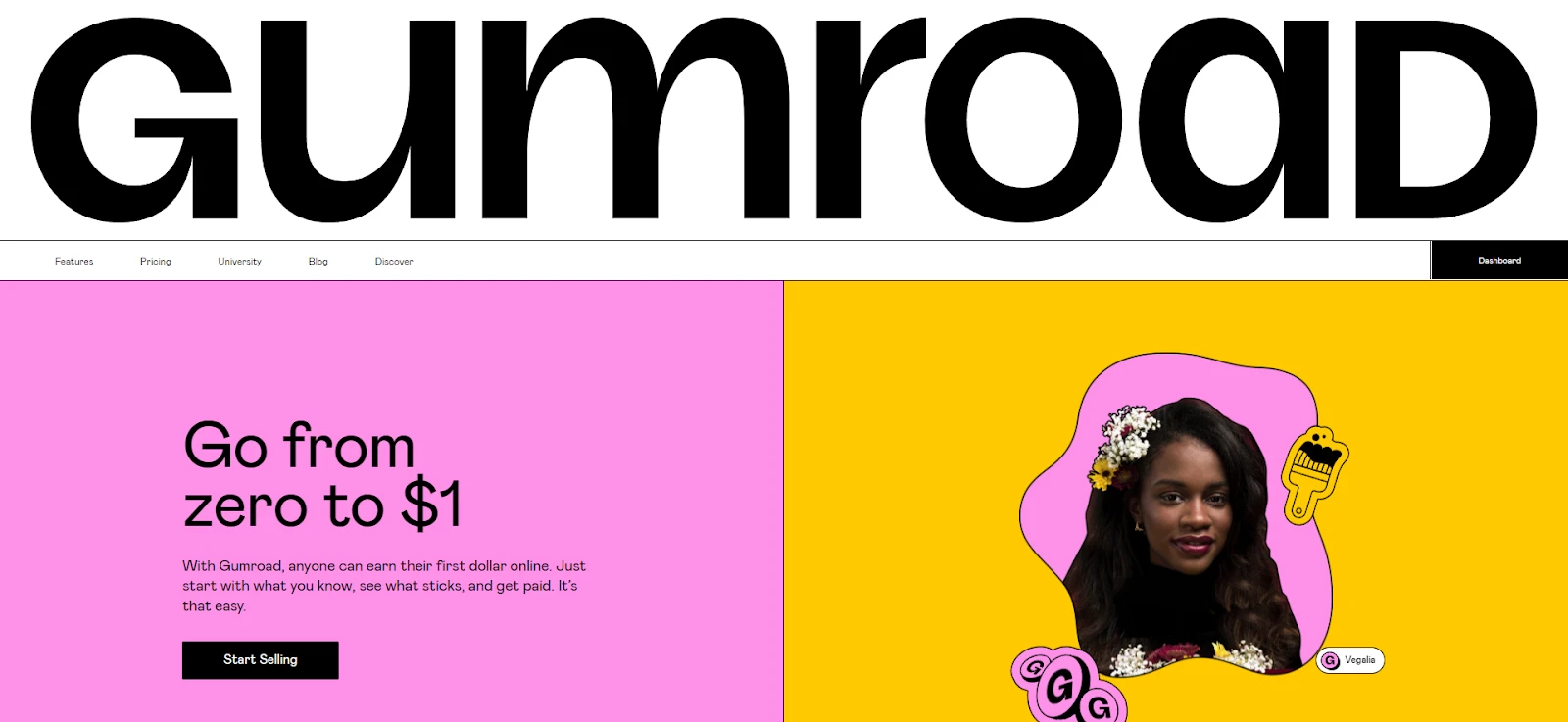 Image from Gumroad

With Gumroad, you'll be able to upload your designs, and put a price to them and buyers will be able to easily pay and download your design files!
You can upload the .ai or .psd file from Eagle to Gumroad and within 10 minutes, have your first design up and ready to be sold -- It's that simple.
PRO TIP: Try to bundle up designs by themes, or similar styles, concepts, etc. This way you can charge more for the bundle and make more profits!
So now you're all set to sell the designs themself. Now let's move on to some other options.
#2: Sell your designs through print-on-demand companies
Another great way to sell your designs is through print-on-demand companies. These companies will print and ship your designs for you, often with no minimum order quantity!
This can be a great way to get started without any upfront costs.
What print-on-demand company should I use?
There are a ton of print-on-demand companies out there, and new ones seem to be popping up every day.
One of my favorites is FourthWall.
They're trusted by some of the most popular creatives on earth, they have a great reputation for quality, and their pricing is unbeatable (more on pricing in a bit).

Image from Fourthwall-1

What type of items do print-on-demand companies create?
Most print-on-demand companies will allow you to print your designs on a wide variety of items, Fourthwall is no different.
The products they can produce for you range from T-shirts to hats. From iPhone cases to laptop cases. From Lip balm to pillows!
If they make it, they can put your design on it and ship it to your customers.
How much does print-on-demand cost?
So here's the deal maker -- Fourthwall charges no monthly fees. No upfront costs. They only make money when you do!

Image from Fourthwall-2

So there are literally ZERO risks involved.
Fourthwall gets their money whenever you make a sale.
The key here is to further organize your designs by product type.
For each design, use your imagination to see which (if not all) products would work well with each design.
Tag each design with all the products it would work for: hoodies, mugs, tshirts, water bottles, hats, stickers, desk mats, posters, etc.
Are you now seeing how quickly you can amass products with these strategies?
But we've just started. Let's move on to the next.
Create and sell products with your designs
#3: DIY -- Create and sell your own premium products with your designs
Now this may sound exactly like the previous option, but it's not.
In the previous option, you were collaborating with a print-on-demand company to produce your products.
The main con with this step is that the print-on-demand company takes a higher percentage which eats into your profits.
It's still a win-win because you didn't risk any upfront fees -- but there's another way that allows you to increase profits and reduce upfront costs.
Do it yourself -- All you need is a computer, a material cutting machine, a compatible quality printer, and inexpensive equipment to apply your creations to products (like shirts, mugs, etc.)
An inexpensive cutting machine from the Cricut line of machines will suffice (most are under $300).
You'll be able to take your designs to another level -- you can create cards with your designs, wall decor, hats, shirts, mugs, etc. -- Your imagination is the limit.
You can print and cut them on-demand as they are ordered or have several premade and on hand.
You'll be able to keep much more profit from your sales and possibly charge a bit more — all with a small upfront investment on the front end.
#4: License your designs to other companies and artists
Many companies would love to license your designs for their uses. They just don't know you exist to see your designs and fall in love with your work.
To fix this, you'll need to upload your work to places that already have tons of traffic from Companies and other artists looking for cool designs like yours.
This is where Adobe Stock comes into play!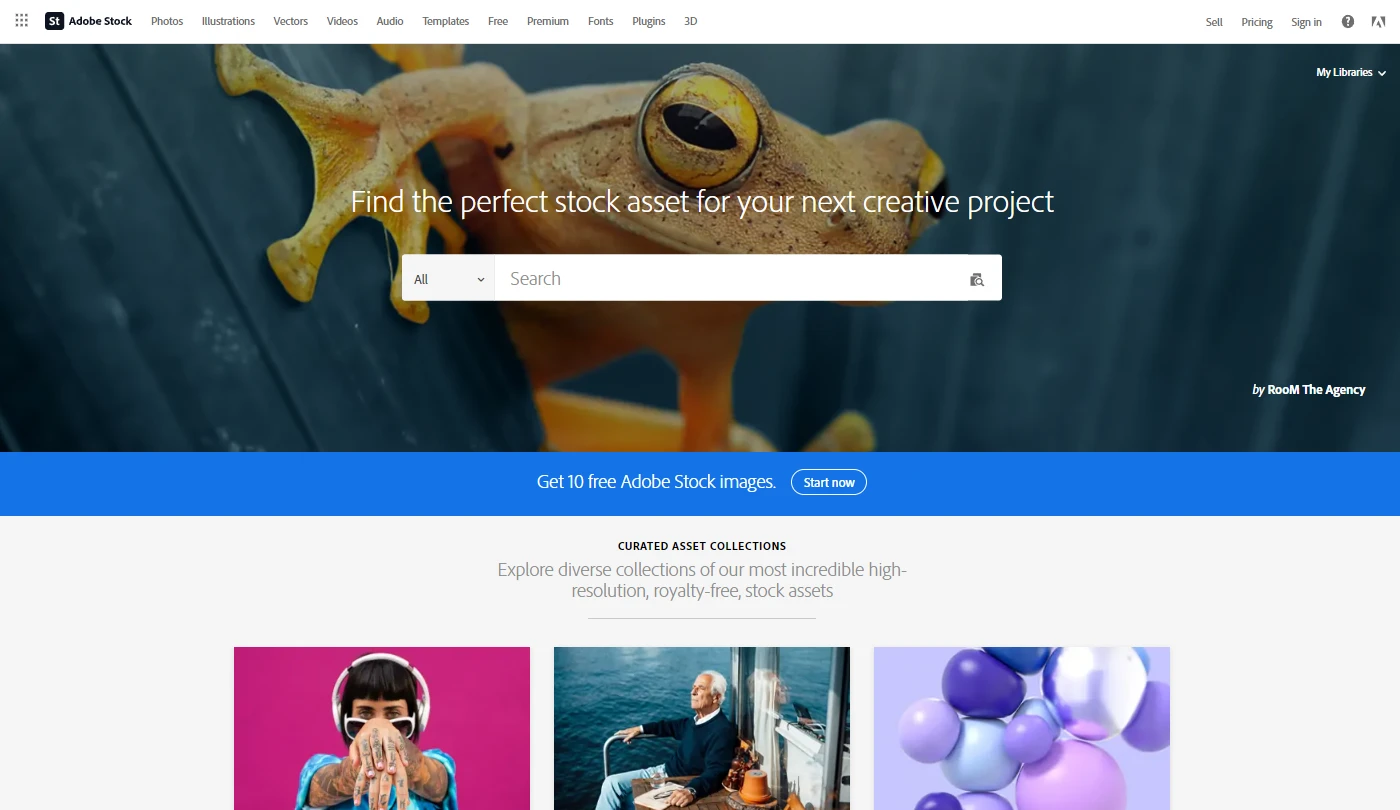 Image from Adobe Stock

Go to https://stock.adobe.com/ and scroll to the very bottom.
In the tiny print in the footer, you'll see "Sell Images" -- click that.
From there you can create an account, get approved and start uploading your designs.
Adobe Stock is just one of the places you can upload your work, but it's a great starting place because they're a very reputable company with a customer base of mammoth proportions.
And each time someone buys your design, Adobe pays royalties to you! This is game-changing, and most designers don't know it's that simple to get started.
Now, many of the designs that may not work for products can be repurposed and used as stock material for others.
So make a "stock" tag and tag all the designs in your Eagle library that would work well as stock imagery.
#5: Enter design contests for a chance to win money or prizes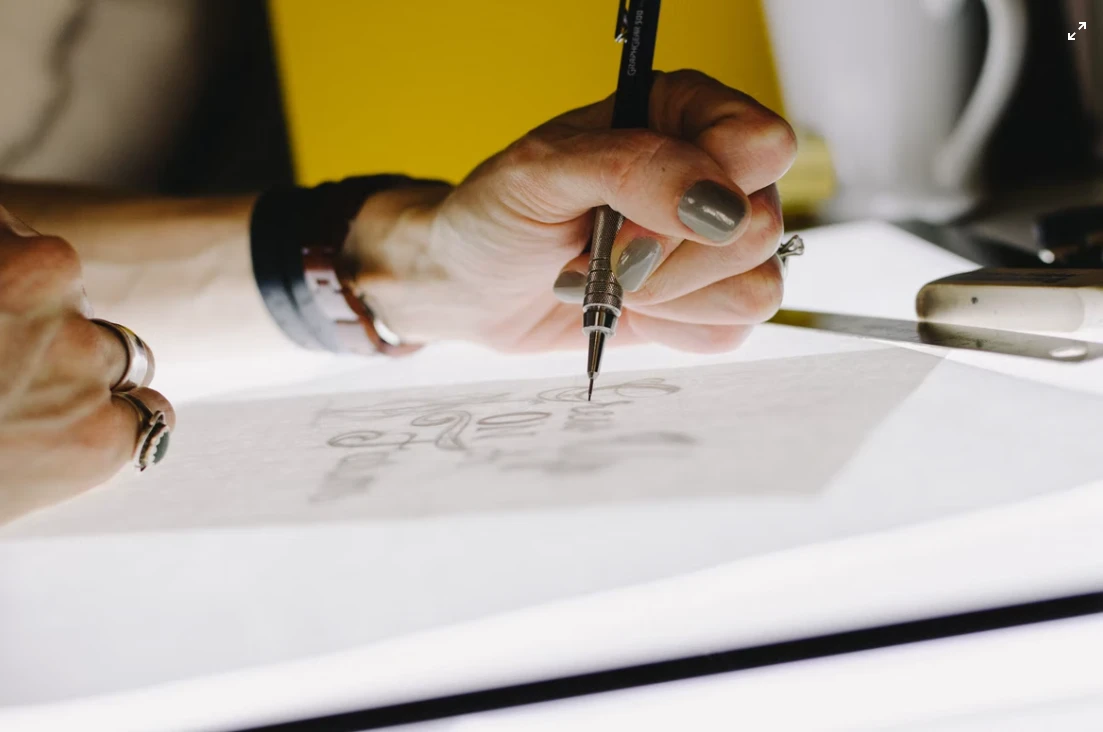 Image from Kelly Sikkema

If you're a designer, then there's a good chance you love contests.
Design contests are a great way to get your work in front of industry professionals, win some money, and sometimes even get your work published.
There are all sorts of design contests out there, but how do you know which ones to enter?
Do a google search for "illustration competition" or "graphic design competition."
You'll be able to find all sorts of different contests that you may be eligible for.
Some are even free to enter!
Contests are a great way to get started because it's a low-commitment way of getting your work in front of people who may want to buy or hire you for other projects.
And entering contests with the "Eagle App" method makes it even easier because you're not making anything new specifically for each contest.
You're simply selecting a design that you've already made from your Eagle library and entering it into the contest.
You can even have several designs "in the running" for different contests at the same time!
This is how you make money as a designer without spending any money upfront -- and it's how you can get started quickly and easily with Eagle App!
PRO TIP: Create a "contest" tag in Eagle and tag all those designs you believe could win contest money for you.
#6: Become a Creative Influencer: Post, Give talks, workshops or sell courses on how to make your designs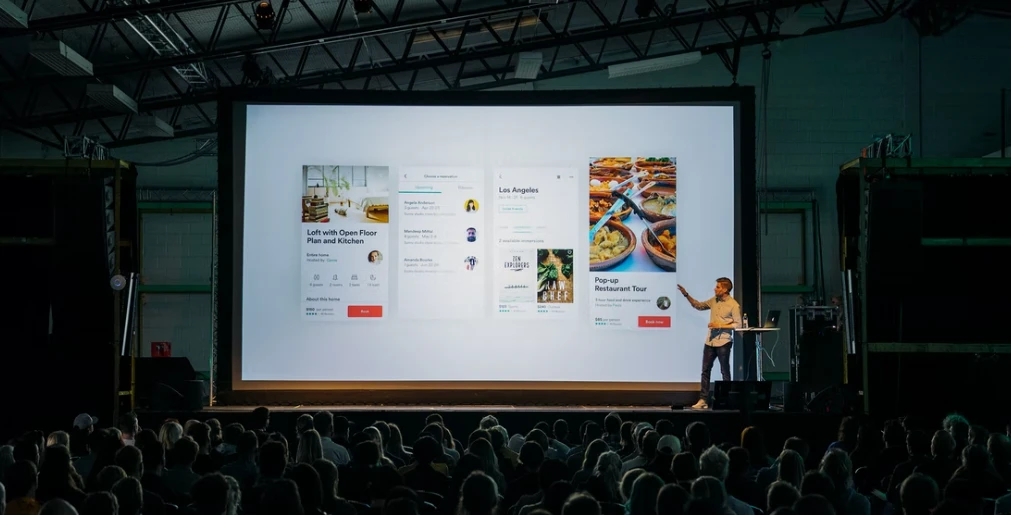 Image from Teemu Paananen

If you're passionate about your work, others will be interested in learning how you do what you do.
Not only will this help others learn from you, but you can also make a great side income from doing this!
Blogging
Blogging is a great way to get started with this because it's an easy way to reach a wide audience for free (or cheap).
You can start a blog today and be up and running in minutes.
There are many blogging platforms out there, but we recommend WordPress because it's free, easy to use, and there are millions of resources available if you need it.
Add on several other essential content marketing tools, and you'll have a blogging engine that can skyrocket your authority and revenue.
Social Media
Designers have so much untapped power if they'd share more of their work, processes, successes AND failures. Instagram, Facebook, YouTube and TikTok users LOVE this kind of "behind the scenes" content.
There are a lot of money-making opportunities that arrive here. With Pinterest alone, you can rake in substantial income from your designs.
Talks and Workshops
You can give detailed talks or workshops on how to make your designs, how to use the design software, or how to start a design business, etc.
Courses
Courses are especially popular because people can learn at their own pace and they're usually more affordable than attending a live event.
It's easy at this point to think you'll have to learn how to be the best speaker, or course creator.
This is just not the truth, you can be the best orator or course creator and still not sell a single design course.
Why?
The key to making these products desirable is your great designs.
It's the designs you choose to exhibit that make people pull their credit cards and pay you for knowledge.
So, within Eagle App, identify those special designs that instantly demand attention and tag them with a "how-to products" tag.
Then you'll know exactly which designs to use when you're ready to create how-to products like talks, workshops, or courses.
Wrapping Up
There are all sorts of different ways that you can make additional money from your design ideas. And the eagle app can help you get started quickly and easily. With the eagle app, you can organize and upload your designs to Adobe Stock, enter design contests, or create how-to products like talks, workshops, or courses. So whether you are a beginner or seasoned designer, these tips will help you bring in some extra cash!
So, what are you waiting for?
Get to tagging your designs 💰💰💰