5 Expert Tips & Tools for Organizing Your Video Files
Are you tired of wasting time searching for the right video in your cluttered collection? Discover how to organize your video assets and boost your productivity with these expert tips. From defining your goals to utilizing video management software, we've got you covered.
Whether you're a content creator on youtube, a 3D artist, or a designer we all sometimes feel the urge to organize video files to use in our projects. Specifically, when you are working on a big project and you use dozens of files throughout your project it's just a hard and time-consuming process to save them in a place where they can be found with ease.
Follow these tips to save yourself the time and trouble of organizing your video files.
How to organize your video files & asset collection
Step 1: Define Your Goals
Make goals for certain projects and a roadmap to achieve them. For example, if you are working on a project that requires a lot of images, video files, and other media files you need to make sure you have every piece of content that you will be using on your project saved on your device.
Step 2: Create a folder structure
Once you got the files ready, don't just start working on them because we all take breaks and naps in between, and then it is hard to resume it from you left off when you don't leave them well organized in folders. So its an always a smart move to create folders for your files and create unique folder identities for each type of file format.
Create a main folder, name it as you like for example:
"Amsterdam_vlog".
Create subfolders for each media file that you will be using along with your project. Create 2 subfolders for images and videos, For example:
"Amsterdam_vlog_pictures" and "Amsterdam_vlog_videos"
Step 3: Categorize videos with folders, tags, and keywords
A very important step, when working on multiple videos if you implement these 3 things in your life, you will save a lot of time and avoid the risk of making a mistake that can ruin your entire project.
First thing is to organize video files in a folder, which can be easily done by keeping everything in a sequence.
For example, if your project has 3 different scenes and you are using different clips for each scene, you should consider creating folders like:
"Scene 1", "Scene 2", and "Scene 3"
and then keep all the videos for each scene inside their folder.
Next is to give your video files tags and keywords, so they can easily appear when you search them. You can do that by just renaming your files and adding keywords. For example,
"Eagleapp_clip1.mp4", and "Eagleapp_clip2.mp4"
you can use the first word of your file as your keyword.
Step 4: Invest in a video asset management tool for tags and annotations
You can't do much in the default video arrangement system that comes with windows and macOS, so if you are a Vlogger, Video creator, or Content Creator and you daily use multiple videos for a single project, Saving all the videos inside your computer hard drive can get real messy. To avoid this mess, consider investing in a video asset management tool that will take your headache of organizing videos away.
These 5 tools will boost your productivity to maximum.
1. Eagle - Easy-to-use organizer and asset management tool
Video from Rolando Barry (using Eagle as my 3D design library)
Using Eagle video organizer for organizing or storing any stock video will be the best decision of your life, Eagle is designed and created to bring ease in the life of individuals who are working day and night on projects that use too many files.
With Eagle, you can store and organize your files in folders that can be customized with colors. Moreover, you can add tags, comments, and ratings to your files, which makes it easy to locate and use the next file that your project requires.
Being a content creator you would know the trouble of keeping track of your files, it's just awful sometimes to locate the file your project badly needs, video asset management is a time-consuming thing for sure, but not with Eagle, here's what you can do with Eagle
Categorize your video folders with icons and colors
Create subfolders with custom colors
Import files in more than 90 formats
Search your files by tags, colors, and ratings
3 different layout options
Import files to your Eagle library from the internet with the Eagle browser extension
Whether you are a Vlogger, Video editor, or Digital marketer, Eagle will have your back to keep your media files in a respectful manner to get your tasks done in no time.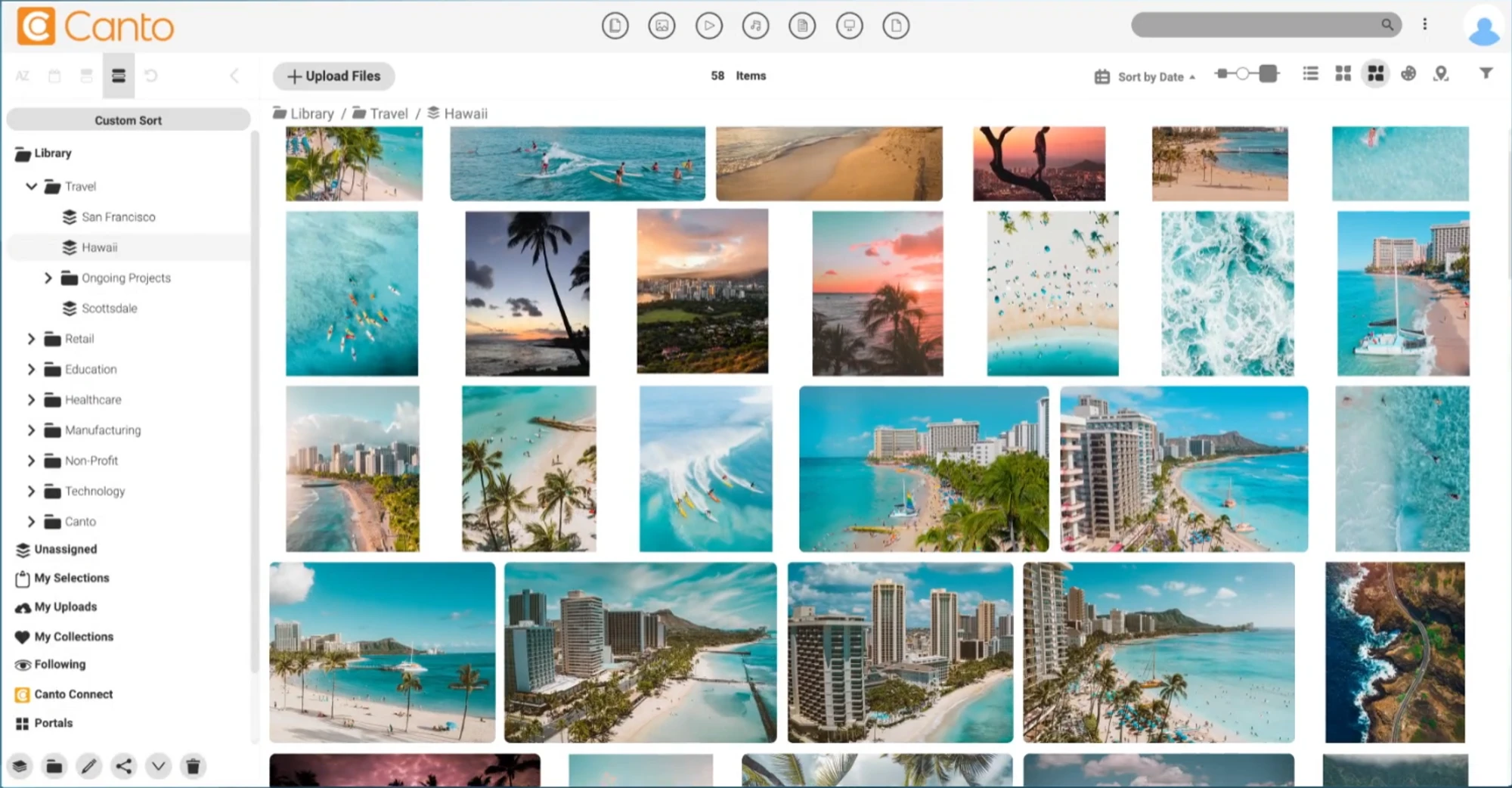 Image from Canto

Canto is a great asset management tool that can be used by teams, who want to store and manage their digital files on a software where they can leave their thoughts and notes on media files for the team to implement changes. Filtering files is an easy job to do using Canto, also you can save and organize your files with keywords, tags, and much more. You can book a free demo for this tool, to see and use features before purchasing it.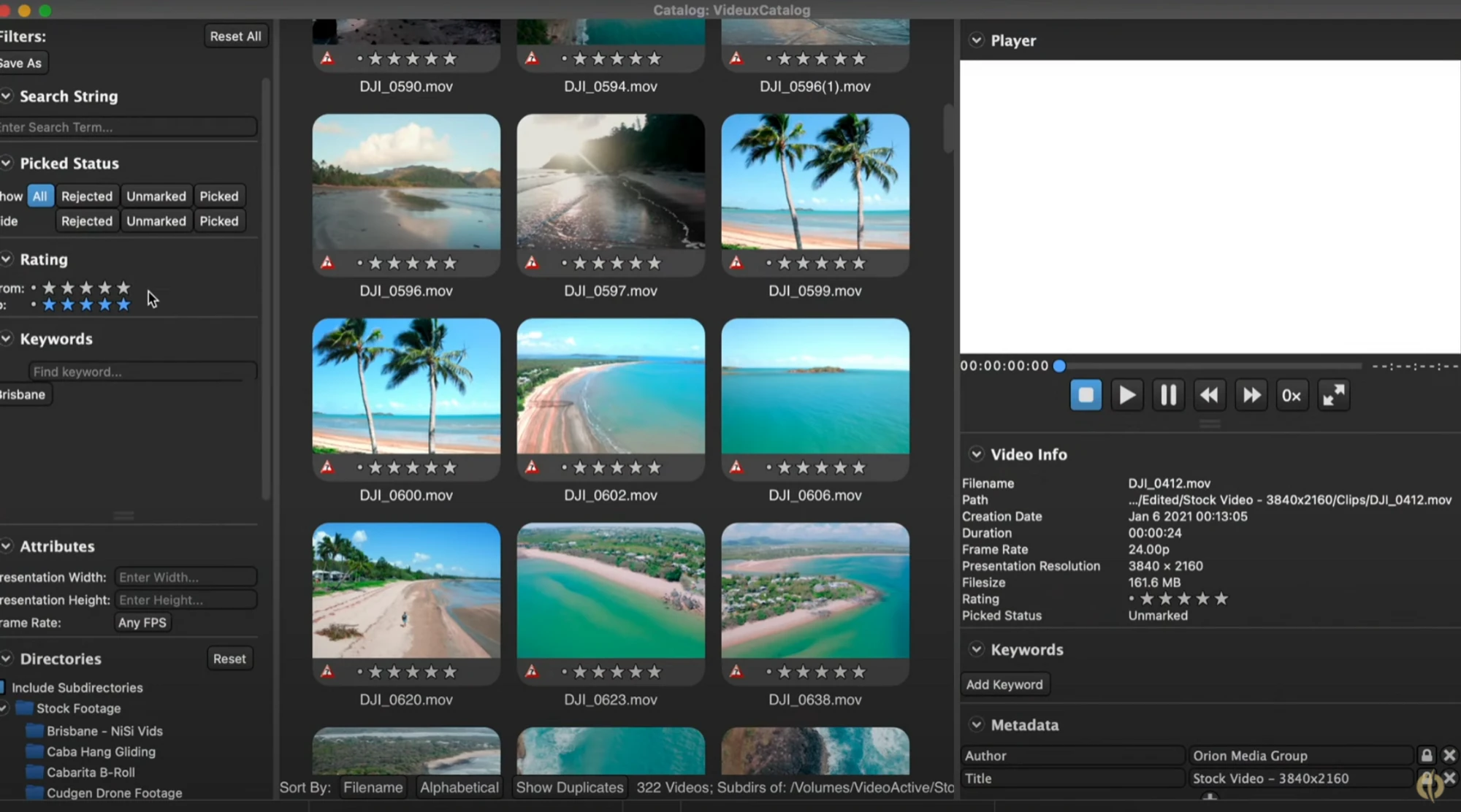 Image from Videux

If you're a filmmaker or a Vlogger this tool will let you create your next video with ease. This organizer comes with a video player that quickly lets you play your video files before you use them in the project. You can sort your files by keywords, ratings, and tags. If you are someone who works to create a piece of content by combining multiple video files, Videux is something you must consider to save your time and energy for other tasks.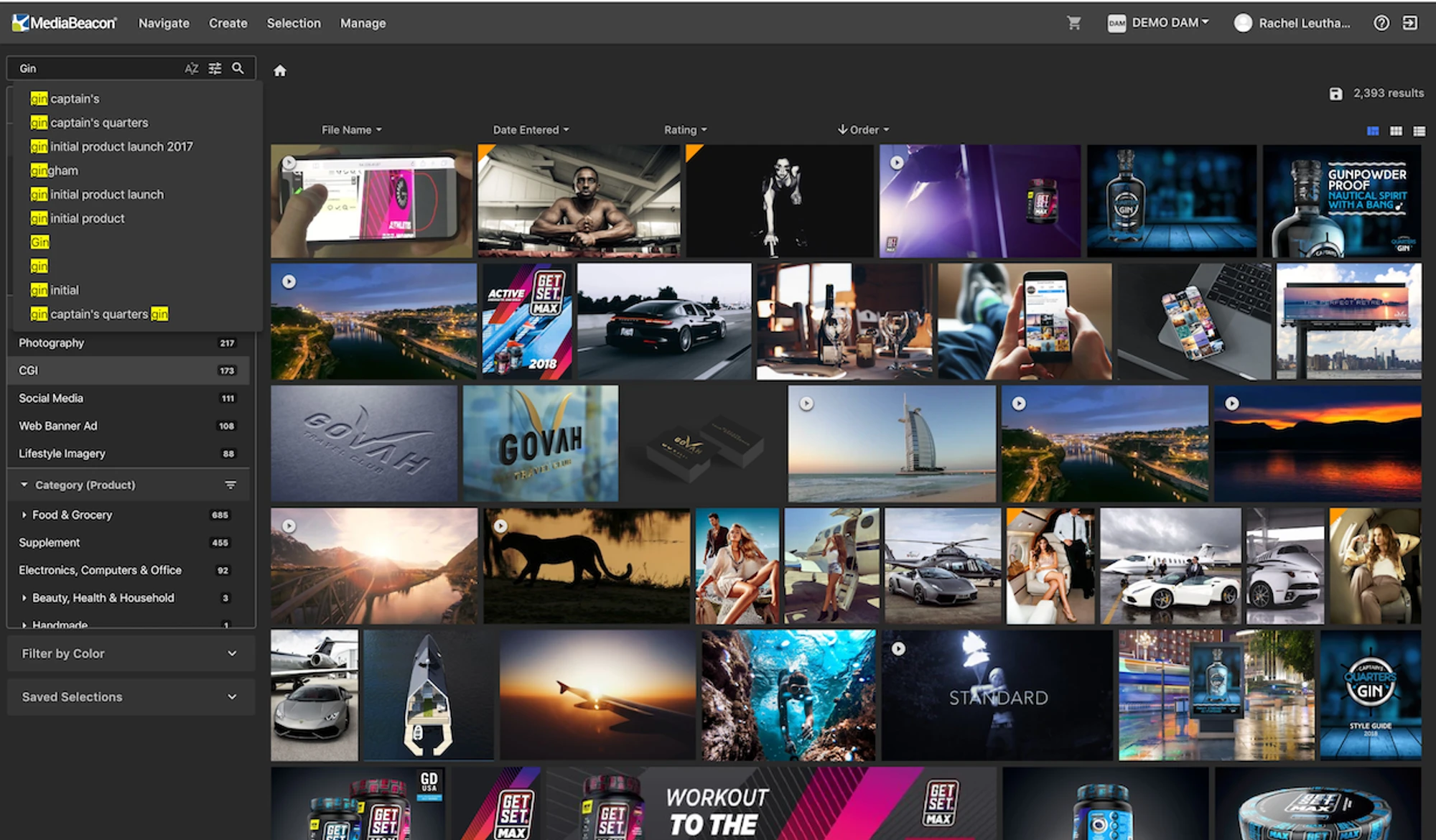 Image from MediaBeacon

Mediabeacon is a DAM(digital asset management) software, that not only helps you organize video files but is also a great tool for businesses and teams out there. Whether you have RAW photography files or any other digital media files, all can be stored inside Mediabeacon. Moreover, you can add annotations and comments to your files and be more specific to your colleagues and achieve your goals as a team.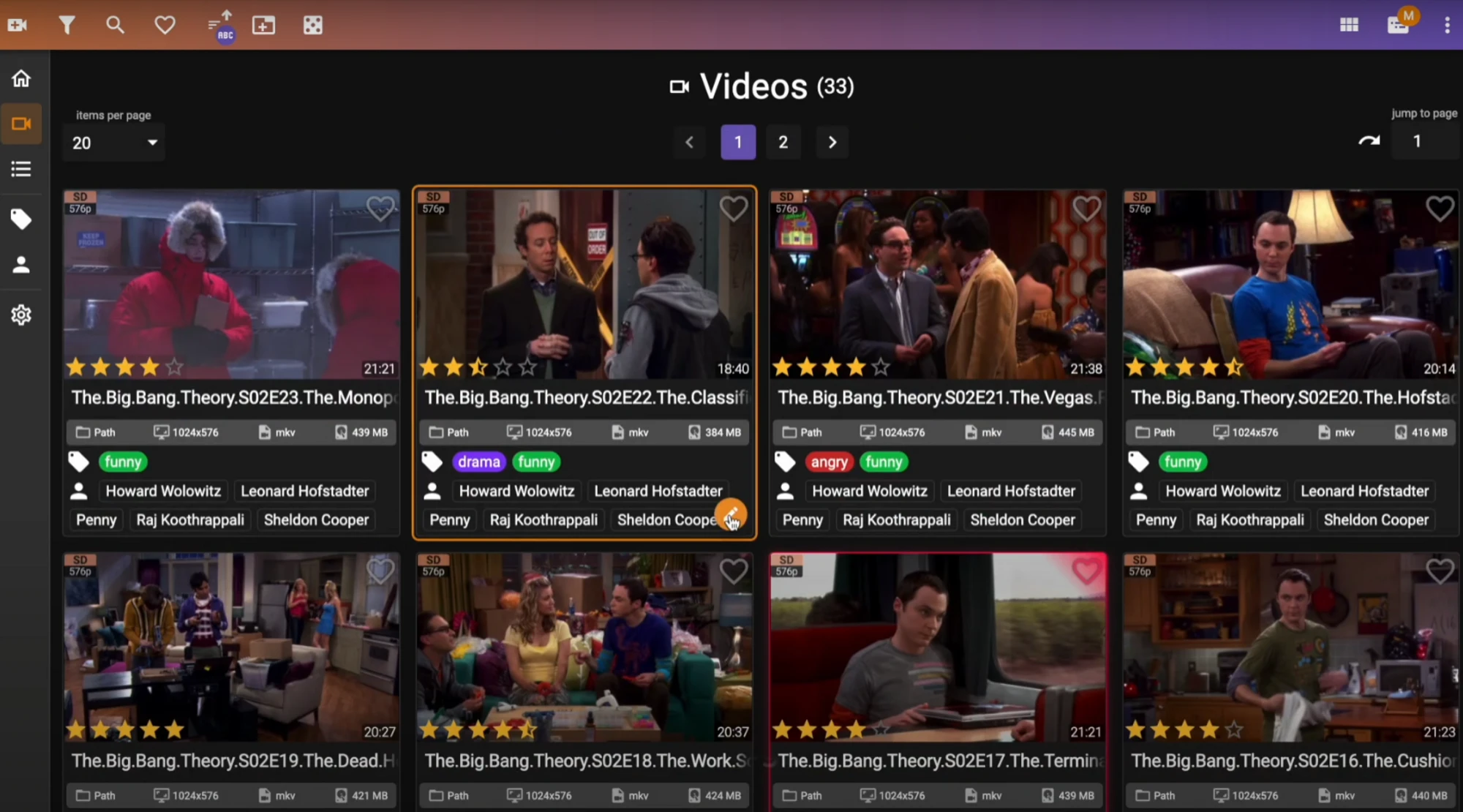 Image from MediaChips

This application has a very simple interface and layout which is ideal for people who are looking for a way to organize video files only. Create your video libraries by tags, and add thumbnails to your libraries. Artificial Intelligence does a time-saving job of parsing data automatically, which sorts all the videos by their category so you can search and get what you're looking for in the blink of an eye.
You Might Also Be Interested In Best Guide to Digital Assets Management Software for Designers
Step 5: Constantly backing up your videos in a secure place
When you're a content creator, it's always important to back up your videos. Storing your videos in your hard drive won't minimize the risk of losing them, you should consider uploading your video files to a cloud storage.
You can use the google drive windows application and set your automatic backup preferences for certain folders so you don't have to do it manually. Also enables you to quickly access your files from a different device or location.
---
Organizing your video files & asset collection FAQ
Why is Video Management Important?
It's important for various reasons, but as a Vlogger, Content Creator, or YouTuber where your potential viewers are always expecting something from you, Video management helps you to do your tasks on time and keep the pace. Here's what you can achieve with video management:
Always ready to upload or share content with your colleagues or viewers.
Editing videos is an effortless thing to do when your videos are well managed
You resume the unfinished task with ease
How often should I back up my video collection to prevent data loss?
Depending on your workflow, an ideal gap between backing up your video files to prevent data loss should be once a week. However, if you are backing up your data on cloud storage, and your upload bandwidth is low, you should do it once or twice a month.
Why Should I Utilize Video Management Software Instead of Finder/Explorer?
Windows default finder/explorer doesn't let you do much with your video files. It gets time-consuming when your computer or hard drive is filled with massive data, if you search for a specific video file the window default finder, it finds any file with the same name despite the file format.
A good video management software uses Artificial Intelligence to keep the workflow going smoothly and find your files by searching with colors, tags, and ratings.
---
Conclusion
No doubt, having a good video management system not only boosts your productivity but also helps you to keep up with your audience, colleagues, and co-workers. Investing in a good video organizer can turn out to be the best decision of your life, you don't only save your time by storing your videos inside an organizer but you also prevent the risk of deleting any important file from your computer that we often do unwillingly.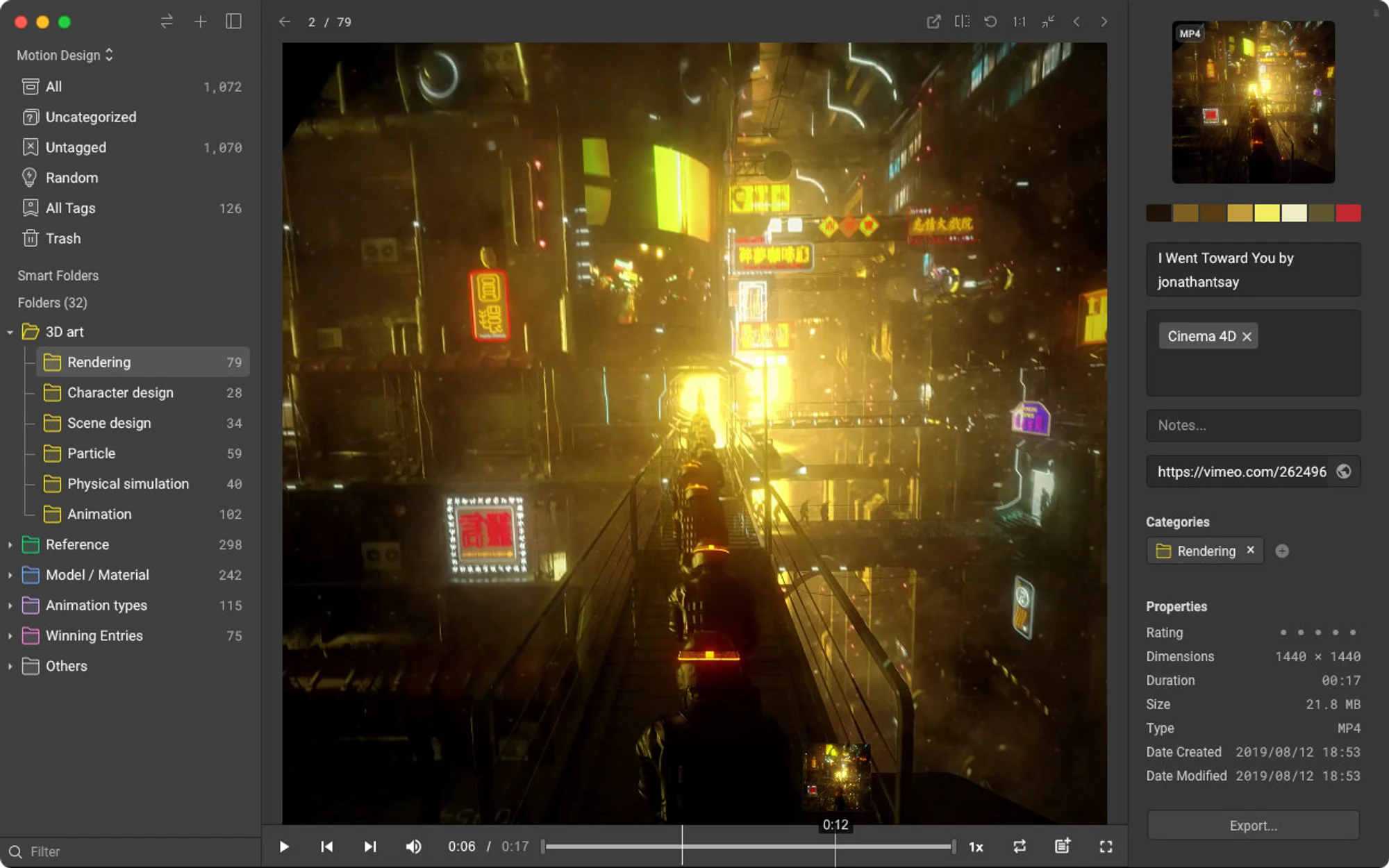 Image from Eagle

These tools that we have mentioned above can help you get rid of your video management problems for sure. But, unlike other DAM(digital asset management) programs, Eagle is the only organize video asset tool that lets you explore its features for 30 days free, you don't need to book a demo and wait for hours, you can directly download the program from the website and start experiencing what's inside before purchasing it.
Stop your computer from being a mess again, Stay Productive with Eagle!