Best 14 Paid Motion Design Software You Should Buy
As a motion designer, you may have to consider the visual effects, 2D or 3D characters, textures, and even sound effects all at the same time. Therefore, having a comprehensive and strong tool will definitely reduce your burden and bring your work to the next level. And a paid one is highly recommended as well.
What is Motion Design?
As you might already know, motion design is an art form combining the principles of graphic design and film techniques to illustrate the ideas visually and to appeal any messages to all walks of life. You can also divide motion design into 2D, 3D, emotive, explainer or promotional types and each of them uses slightly different techniques and software. You can learn about the types in detail in the following paragraph.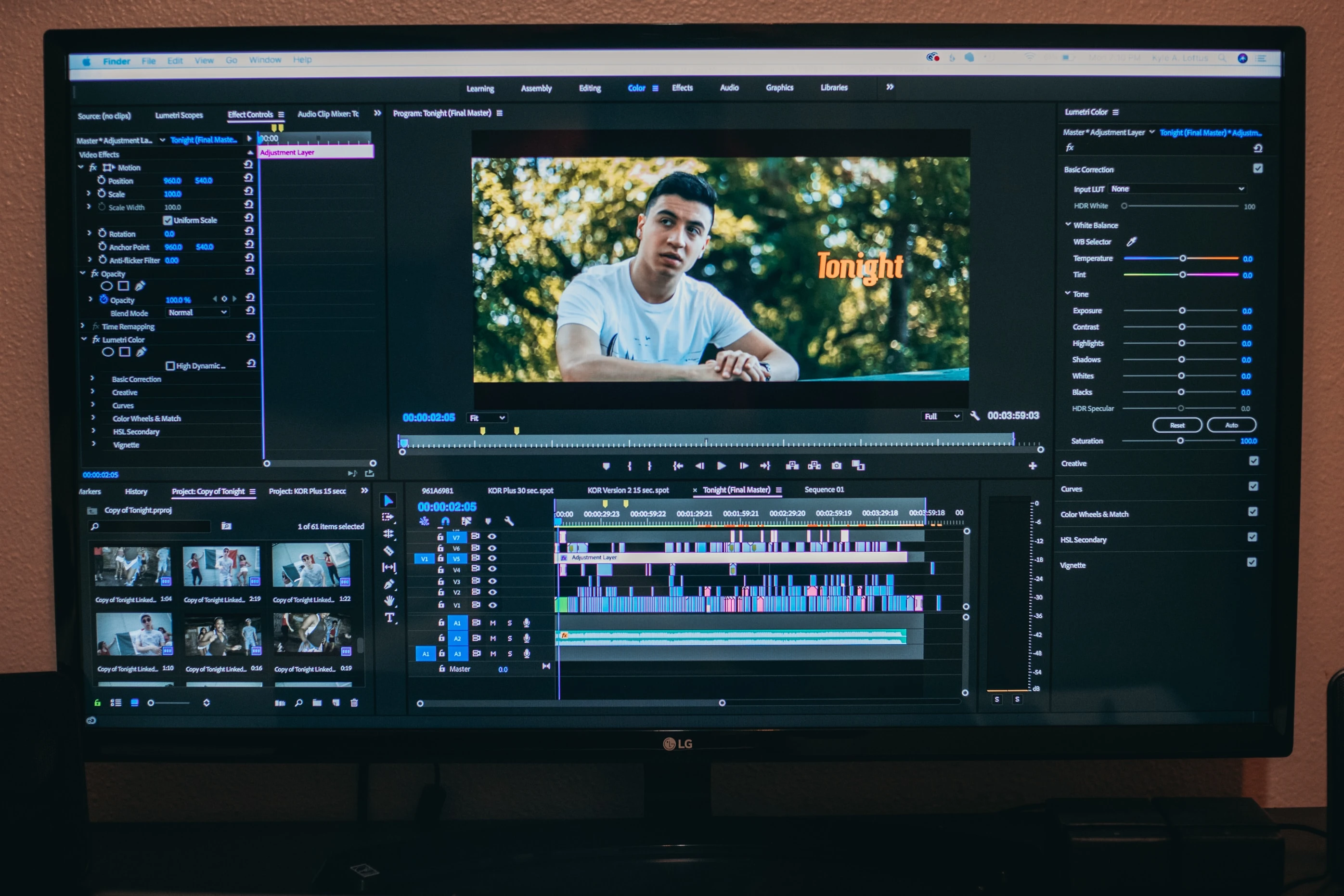 Image from KAL VISUALS on Unsplash
Why is a PAID motion design software necessary?
For generals, having an easy-to-use, free motion design software can already meet their needs. However, if you're considering scaling up your design career or want to avoid any possible problems that free software might cause, for example, the leakage of personal data or charging users with other items, investing in a paid motion design software is always a worthy option, once and for all.
Besides, paid software often offers clear requirements of the licensing, providing users with a well-documented guarantee that can be more assured in use. And it upgrades and updates regularly, helping designers quickly catch on to the tread to deliver complex creation and arts. With that said, you should get paid motion design software for your own good.
Now let's take a quick look at the 6 paid motion design software we recommend!
---
Paid Motion Graphic Tools That are Worth Buying
You can have a detailed introduction of the pros, cons, pricing, and the link to download the tools after reading. Hope you will find the right tool for your next projects and fuel the best design!
【2D Software】
1. Photoshop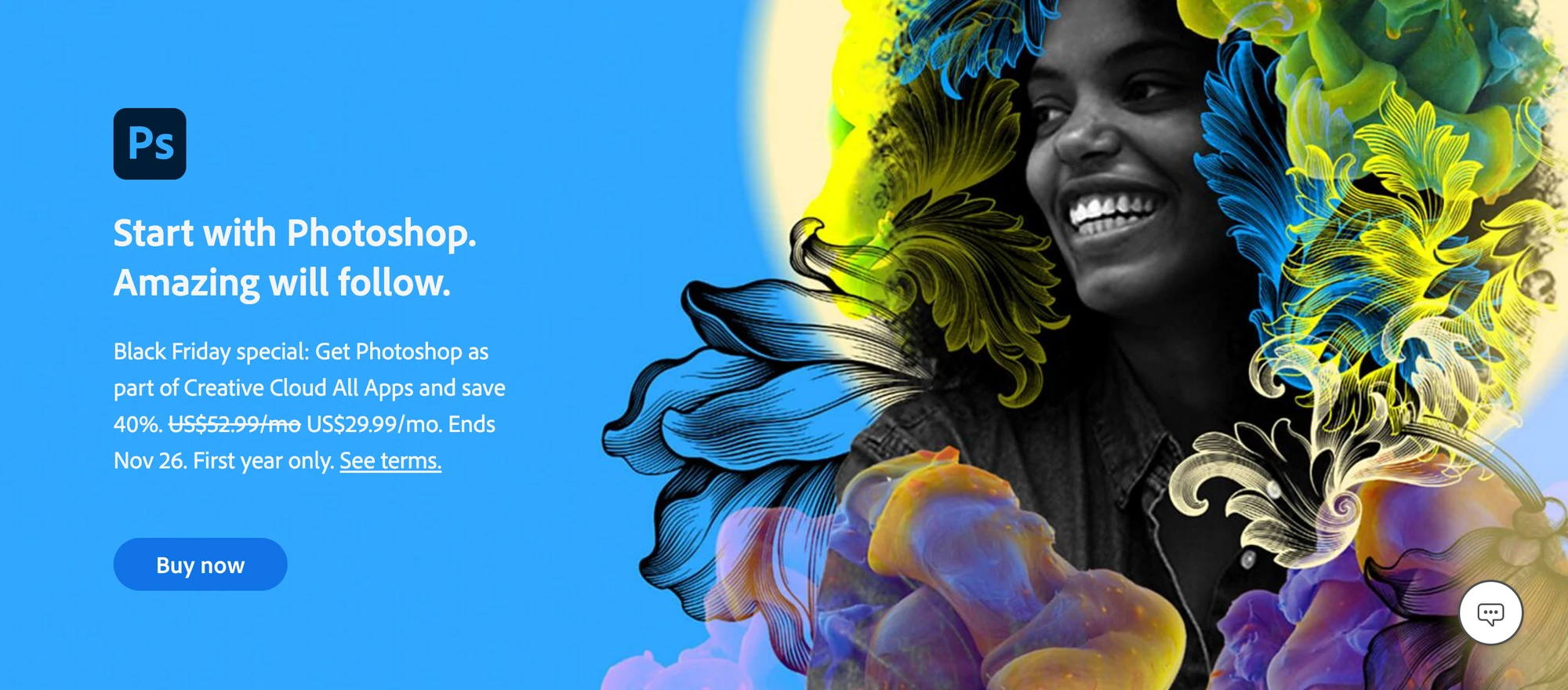 Image from Photoshop

Photoshop is a well-known design software and it's generally considered to be dedicated to graphic design. However, with the continuous update of Adobe, Photoshop can also do simple animations, making it quite suitable for motion design beginners. And you don't need second thoughts to doubt the quality of the software.
2. Illustrator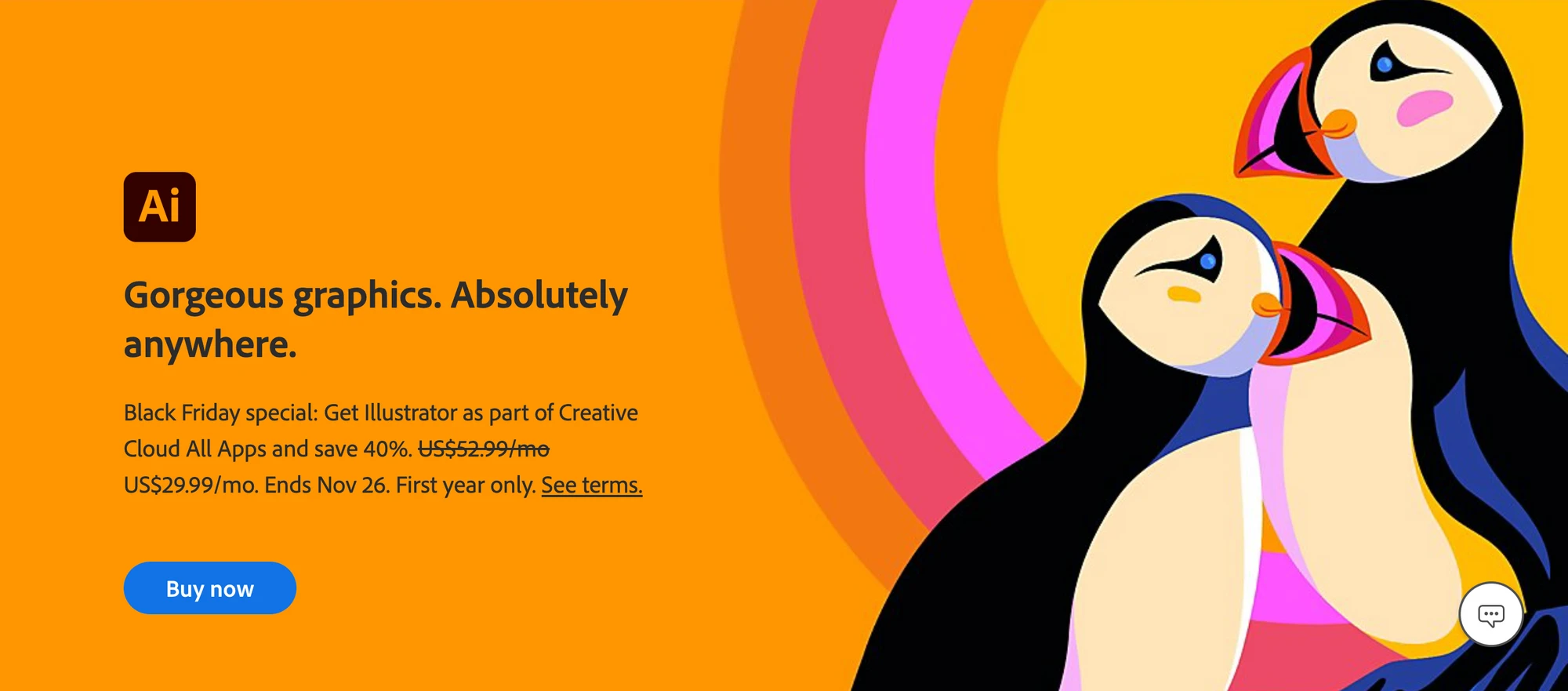 Image from Illustrator

Illustrator is another well-known design tool in this industry. It's similar to Photoshop, but they are different in terms of functionality. Photoshop is mainly used to process image effects, while Illustrator is proficient in image drawing and the main function is editing for processing vector images.
Many have chosen Illustrator as their main design tool because of the compatibility and convenience to directly import Illustrator files into After Effect, making it more efficient to create motion design projects.
3. Adobe Animate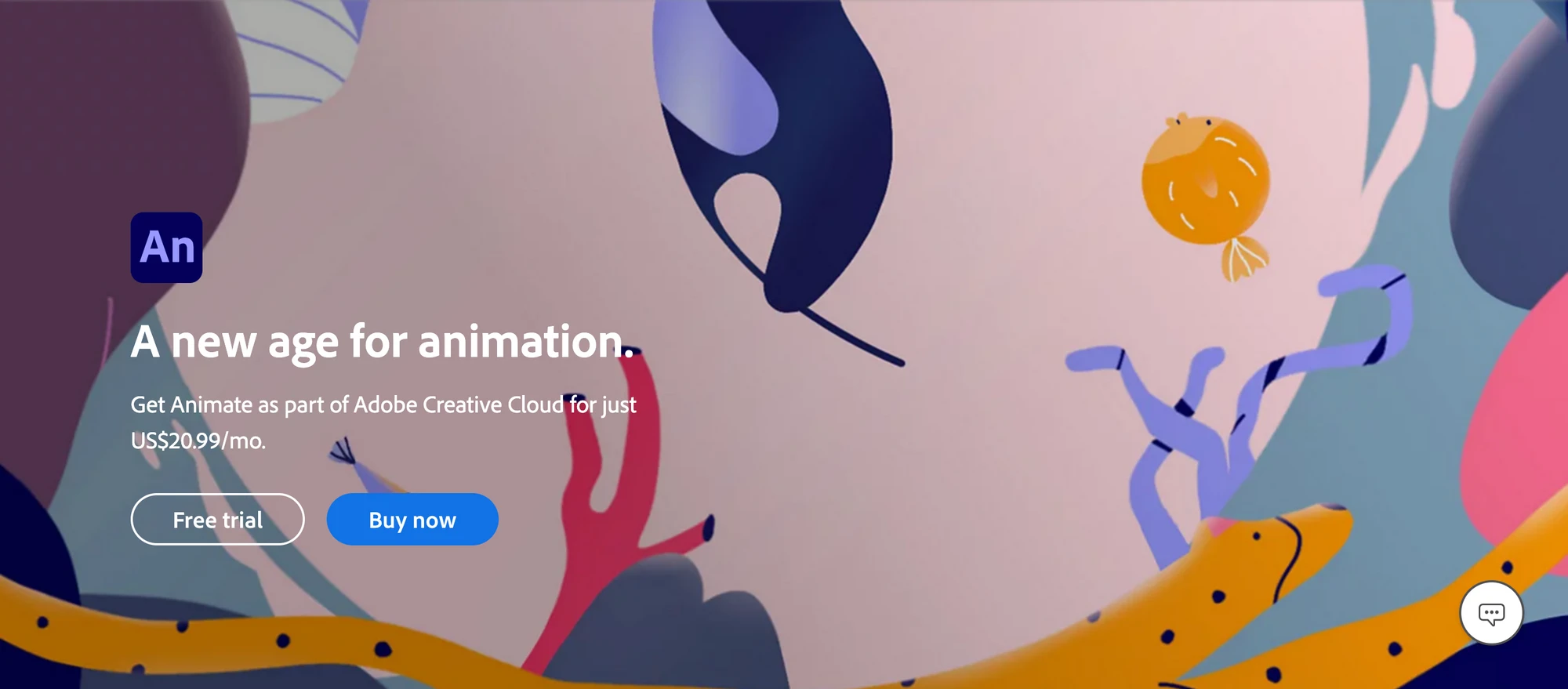 Image from Adobe Animate

Adobe Animate provides you with the best solution, allowing you to design and animate at the same time. Adobe Animate is a vector-based basic software used to create animation and interactive content and uses the Adobe Flash platform as the main creative environment. Adobe Animate used to be mostly used on the Internet and games, now it is the new favorite of motion designers.
---
【3D Software】
1. After Effects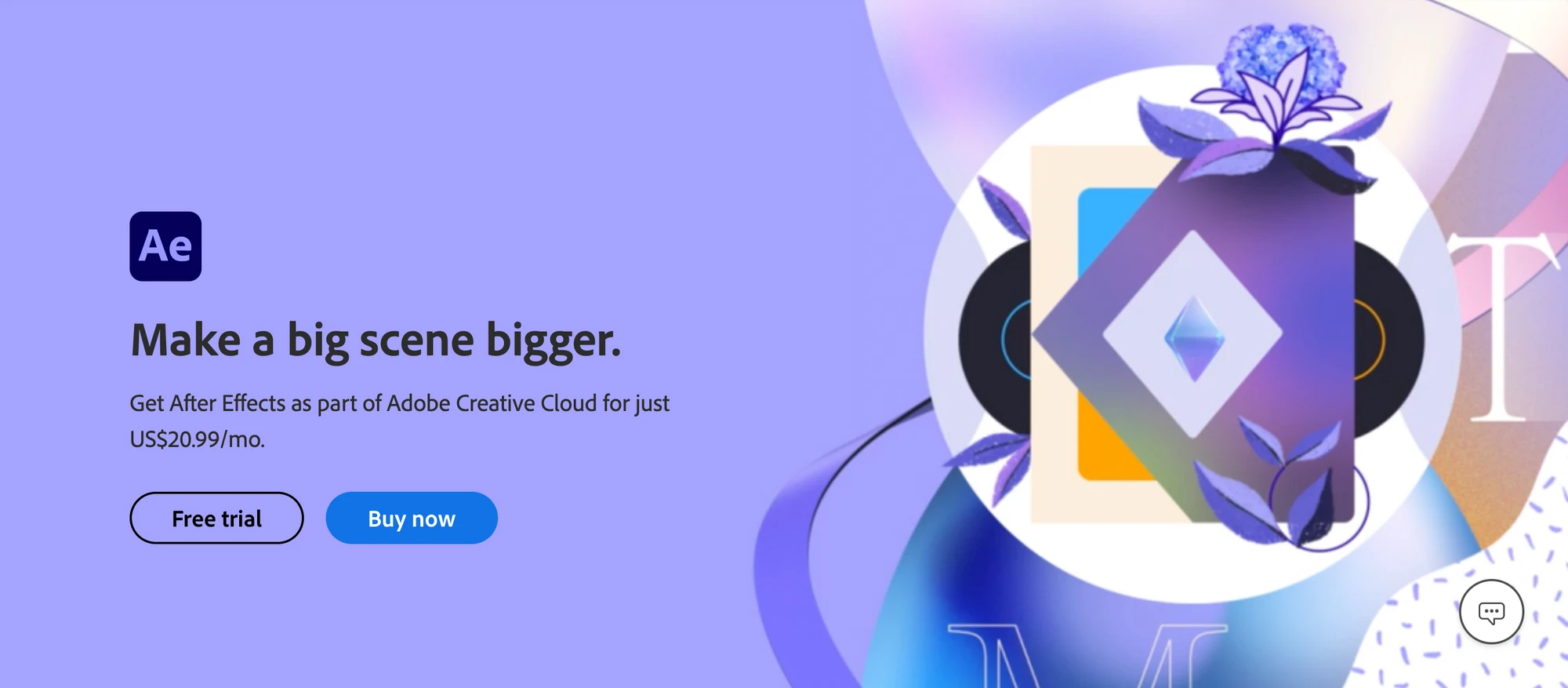 Image from After Effects

After Effects is the main software that most motion designers loved to use to produce their works. It allows you to remove the background and specific objects of the video with ease and you can also add visual effects to them.
2. Cinema 4D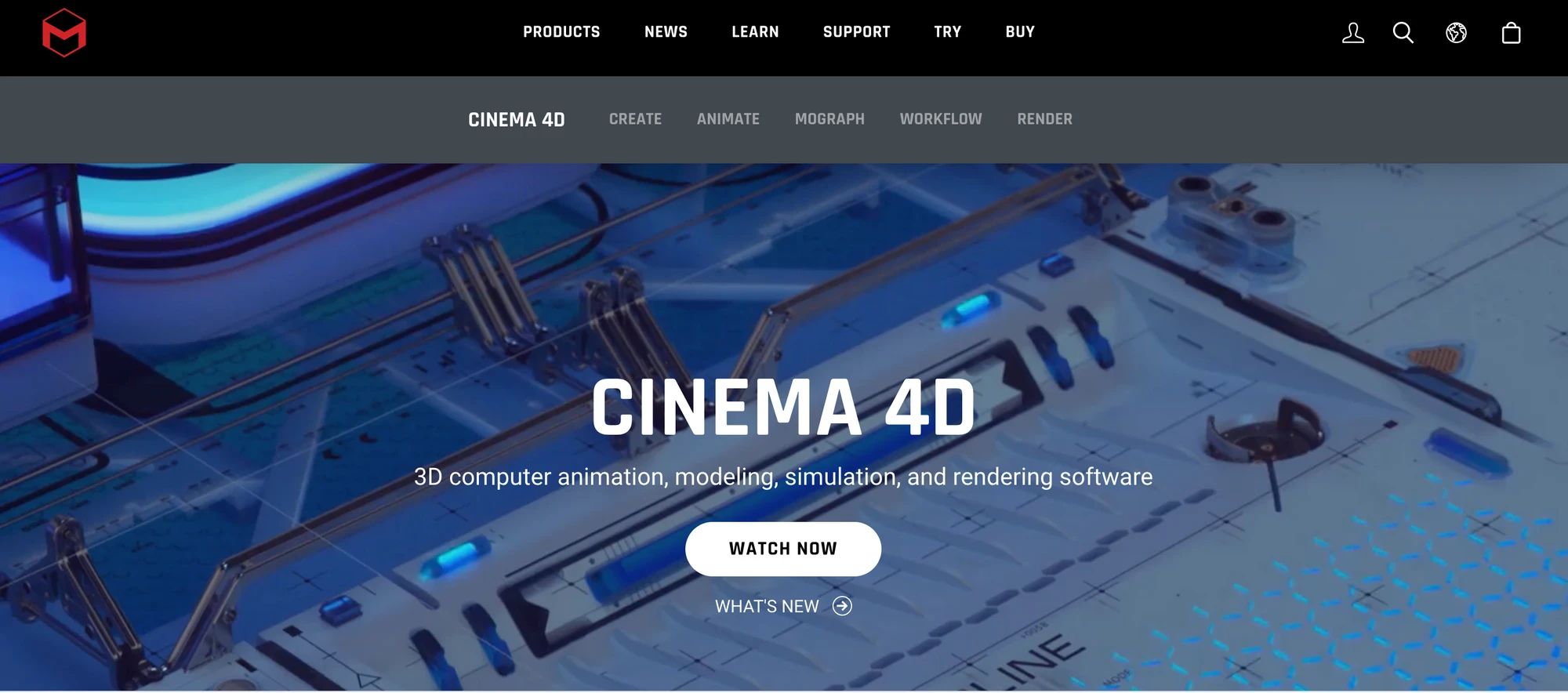 Image from Cinema 4D

Cinema 4D is a software that assists in the production of special effects for TV shows or movies. It is mainly used for 3D special effects, but it can also help to create 2D/3D hybrids of motion graphics. It provides many tools from beginners to professionals and functions that translate from design to animation painlessly.
3. Adobe Premiere Pro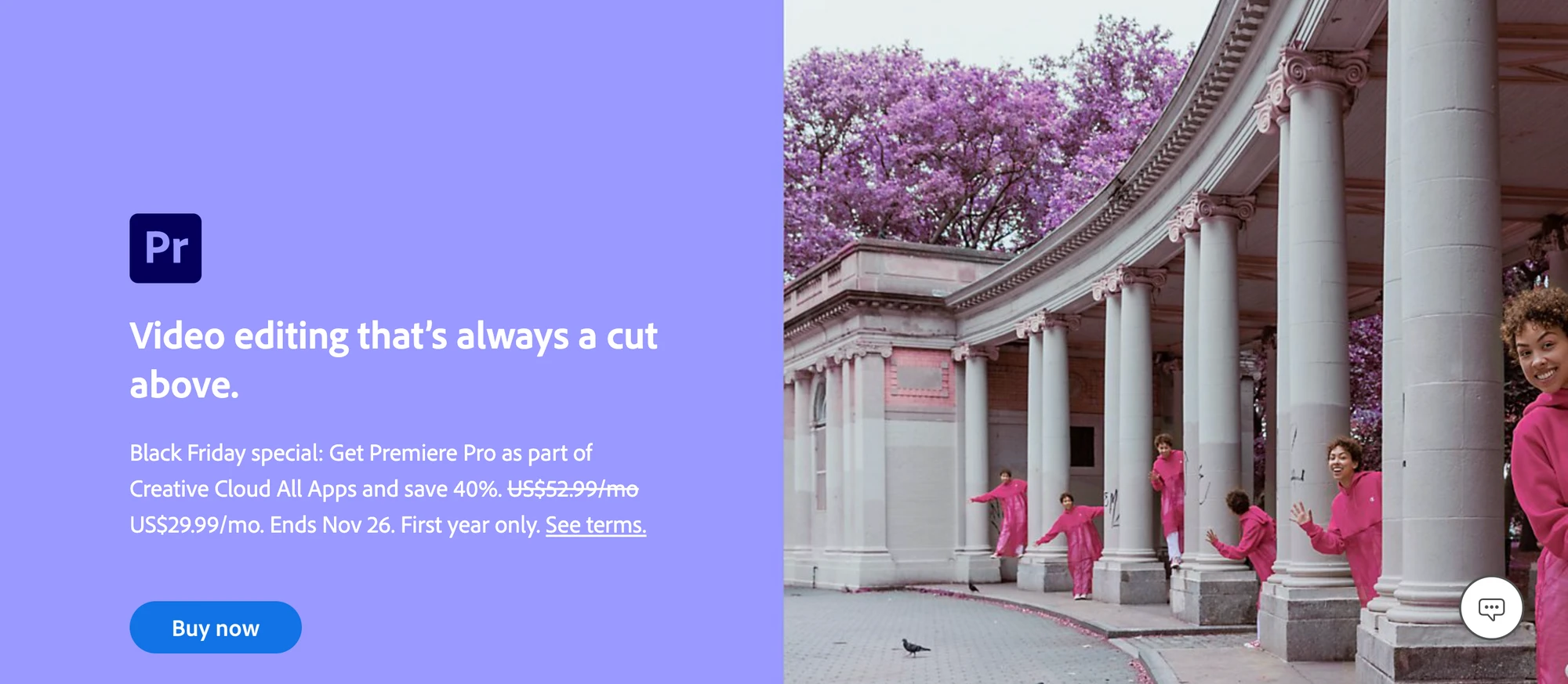 Image from Adobe Premiere Pro

Adobe Premiere Pro is a professional video editing software that supports Windows and macOS operating systems, and can also be used on Apple or Android phones. The functions of Adobe Premiere Pro are very similar to After Effects, so if you are familiar with After Effects, you don't have to worry too much about mastering Premiere.
4. Maya

Image from Maya

Maya is a 3D image design software, mostly used to develop and design games, 3D applications, animations or movies, and any works related to visual effects. Maya can create and shape models, assist designers to provide realistic 3D effects and allow customers to obtain realistic simulation images
5. Houdini

Image from Houdini

Houdini is a 3D animation and special effects design software developed by Side Effects Software. Houdini provides a platform that allows designers to design 3D animation, VFX movies, TV, games and virtual reality work
6. Octane

Image from Octane

OctaneRender is the world's first and fastest spectrally correct GPU rendering software, advertised to create advanced rendering technology through breakthrough machine learning optimization and RTX ray-tracing GPU hardware.
7. Arnold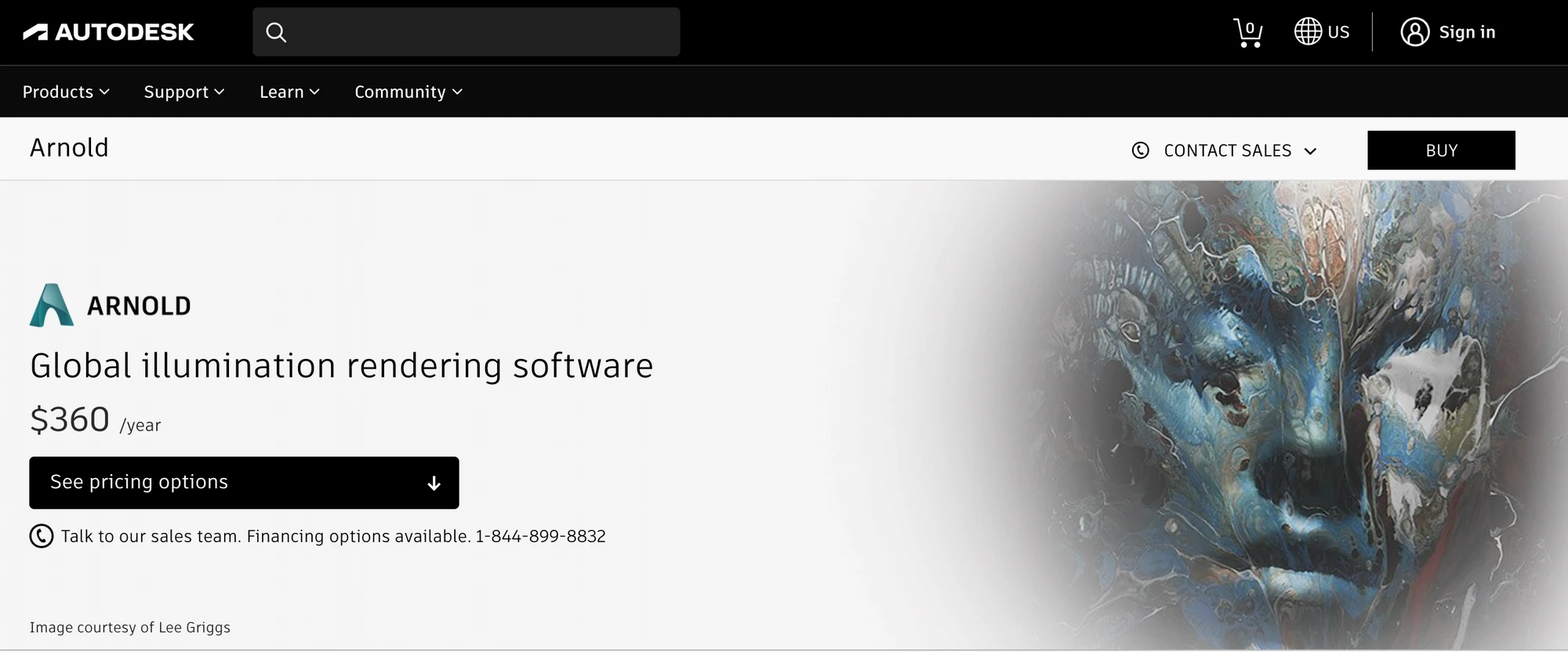 Image from Arnold

Arnold is the market-leading ray tracing 3D rendering software. It is used by many studios around the world and is also the main renderer of Sony Imageworks. Arnold allows designers to render their works independently, with high compatibility and can be used with other 3D software.
8. Redshift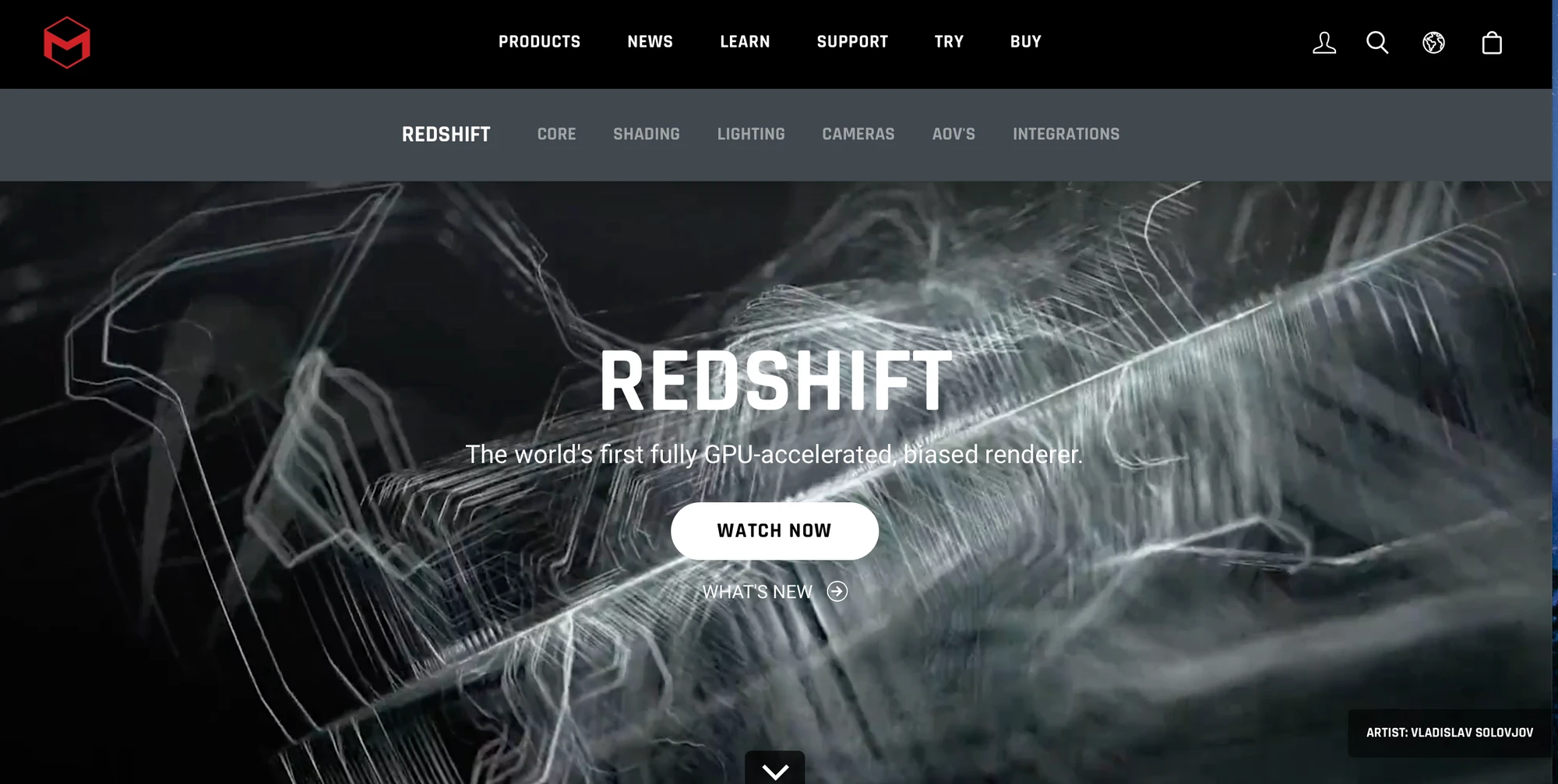 Image from Redshift

Redshift is a powerful GPU accelerated renderer designed to meet the special needs of contemporary high-end production rendering. Redshift is designed to support creative individuals and studios of all sizes provides a powerful set of features and integrate with industry-standard CG applications.
---
【AE plugin】
1. DUIK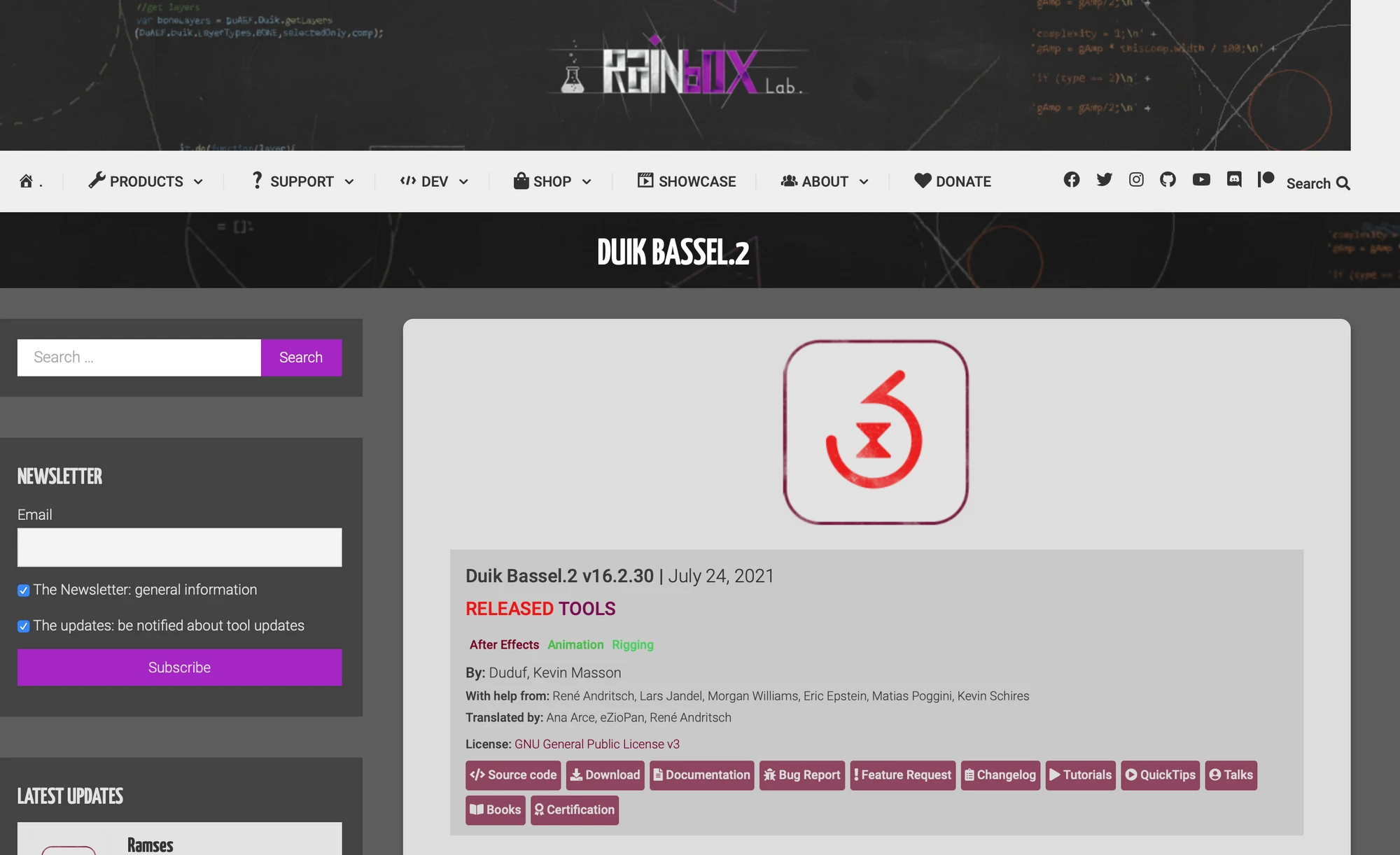 Image from DuIk

Dulk is a comprehensive animation and accessories of Adobe After Effects. It provides plug-in tools for 3D software, and designers can use them in any 3D software.
2. Rubberhose 2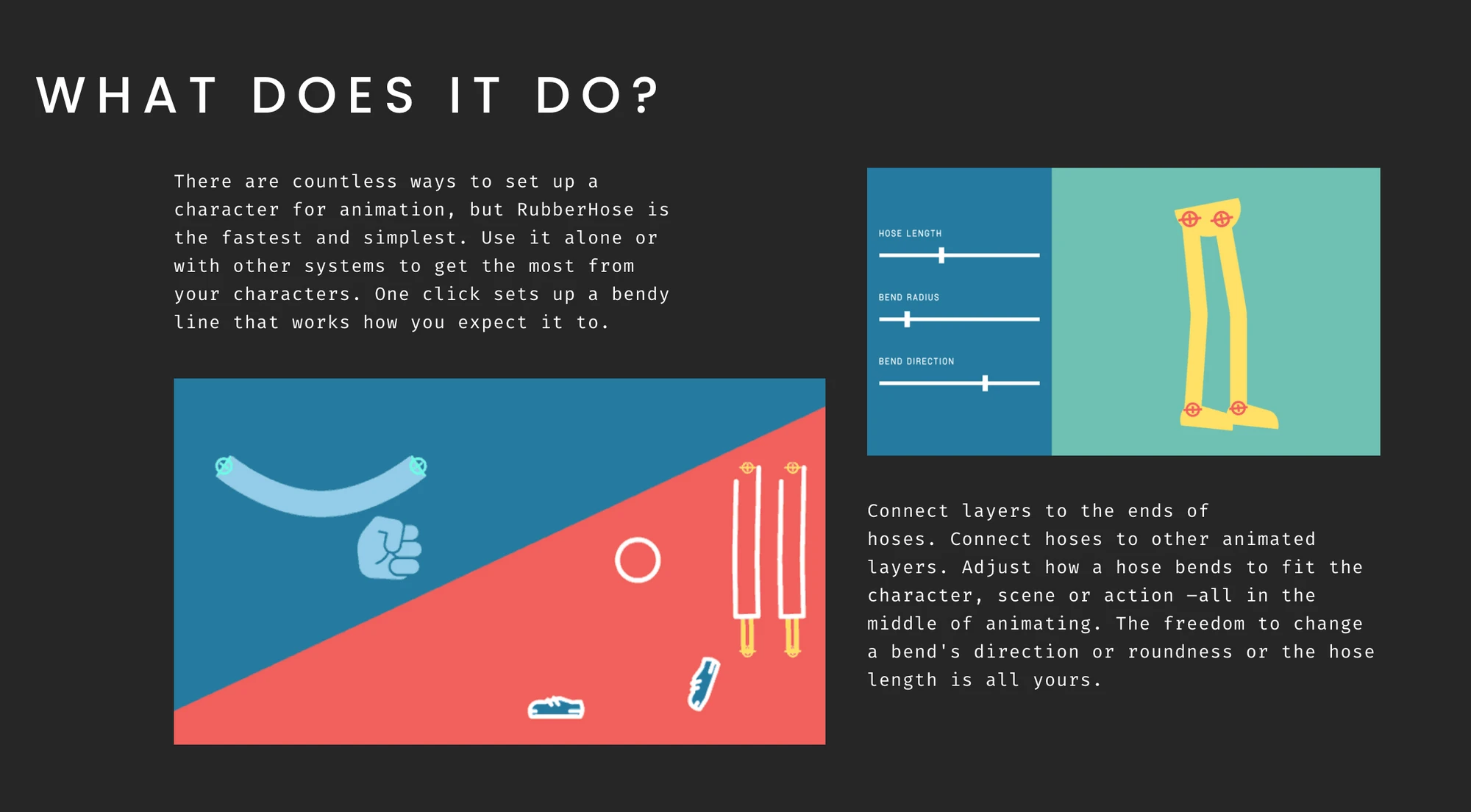 Image from Rubberhose 2

Rubberhose is the fastest and easiest way to assemble and animate characters in After Effects, also is a great way to get started with character animation in After Effects.
3. Saber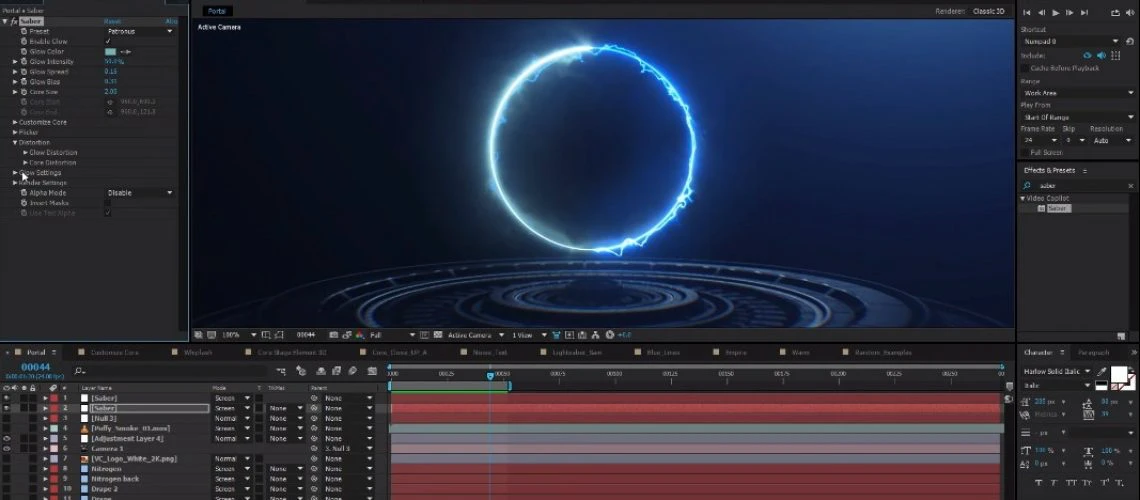 Image from Saber

Under the inspiration of "Star Wars", Video Copilot developed an AE plugin - Saber, which provides a variety of light, electronic, and energy flow special effects. It's very suitable for creating a sense of technology.
---
Looking for places to store your Motion Graphics? Eagle is here to help!
After viewing the introduction of all these motion design software, here's a practical step to improve your design by using an organizing tool! Eagle is a desktop productivity tool that enables a powerful organizing system for all types of design files.
It can add tags, ratings, add notes at a specific timestamp, playback speed, and loop preview to help you quickly find specific motion graphics among thousands without getting lost!
Try it now >> Eagle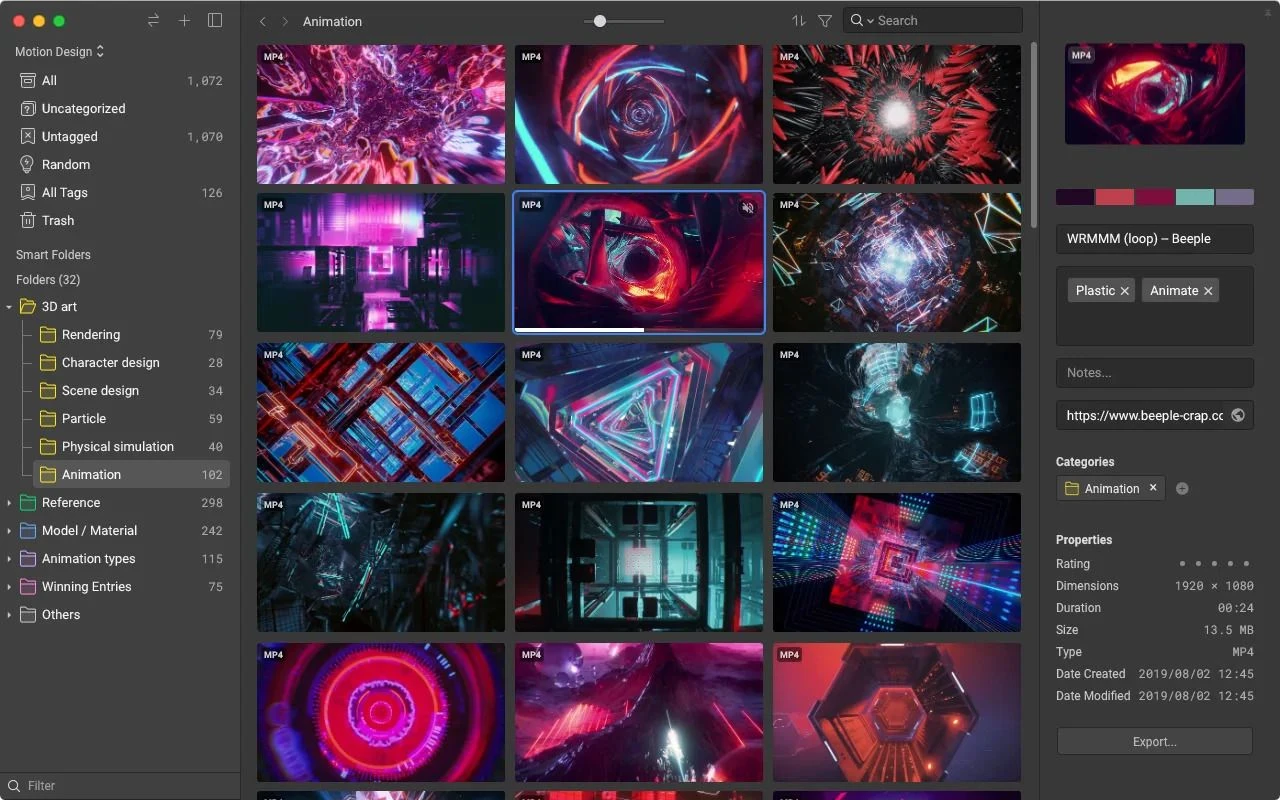 Image from: Eagle's user interface of motion designer
Lastly, if you are eager to learn more design information and resources, visit and bookmark Eagle blog to become a better creative professional!
If you are still lacking inspiration and incentives to create something new, feel free to dive into Eagle Community to explore stunning assets shared by thousands of designers worldwide. Let Eagle be your best design assistant!